Without drastic reductions in greenhouse gas emissions (GHGs) in our food and agriculture, the goals of the Paris Agreement and the 1.5°C or 2°C climate reduction targets cannot be achieved. We must urgently bring agriculture fully into all climate change policies – and end "agricultural exceptions".

Our policy brief explains how we can achieve climate goals through plant-based agriculture and food. This brief recommends three policy objectives and our vision for a fairer food system.
Policy Ask 1: Consistent leadership from the Global North in the shift towards sustainable, fair, plant-based food systems

e.g. The Netherlands' reduction of farmed animal numbers, Canada's investment in plant protein and Portugal's support for plant-based public sector food.
The Global North must lead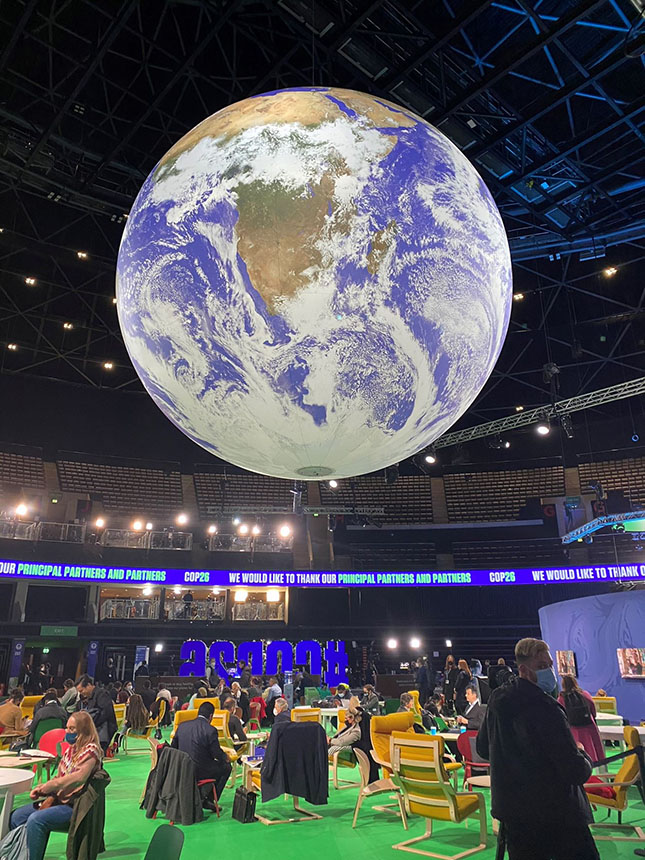 In the Global North, we have already put vastly more than our fair share of GHGs into the Earth's atmosphere, including around 90% of the excess CO2. We are also the wealthiest, and thus must cut our own GHG emissions enough to keep the world below the 1.5°C target.
This is why we call for consistent leadership from the Global North in the shift towards sustainable, fair, plantbased food systems. There are examples already in action in countries such as The Netherlands, Canada and Portugal.
In 2019, the courts in the Netherlands ruled their Government in breach of EU law, for not controlling nitrogen in vulnerable natural areas. In response, the Finance and Agriculture Ministry is considering visionary plans to reduce farmed animal numbers by 30%.
In 2017, Portugal passed legislation requiring plant-based and vegan-friendly meals on every public sector menu (e.g. schools, universities, hospitals, prisons and so on) in the country. This will have significant public health benefits. However, another major effect of implementing such legislation will be increasing the market for plant protein and other crops. Diets centred on plant protein will become more affordable to more people. This in turn will support and enable farmers wishing to make the transition to sustainable plant-based techniques.
Canada has invested in legume farming since the 1970s, including research and development of diversified cropping systems and the adoption of improved cultivars. The Pulse Canada organisation of farmers and exporters now has a ambitious "25 by 2025" strategy, to increase the value of their crops by getting 25% of pulse production into new, higher value markets and uses by 2025. In Canada, about 20% of arable land is now in crop rotations including legumes, whereas the figure is only about 1% across Europe. Meanwhile, Europe currently gets most of its protein-rich animal feed crops by importing soya beans from South America, driving deforestation of the Amazon rainforest.
Policy Ask 2: Enact Food Sustainability laws in all countries of the Global North in the next five years, embedding commitments such as the Paris Agreement, and the Sustainable Development Goals (SDGs)

with timelines to climate justice, including binding steps to reduce animal farming. This will help to ensure that we take responsibility in the Global North for the carbon footprint of our imports.
Global North food sustainability laws

All countries of the Global North urgently need Food Sustainability laws enacted. These must embed commitments such as the Paris Agreement, and the Sustainable Development Goals (SDGs), as well as timelines to climate justice, with binding steps to reduce animal farming. These national legal frameworks should be in place by 2026, and must take responsibility for the carbon footprint of food imports.
Food Sustainability laws must be backed by legally binding targets and new governance mechanisms. This will recalibrate our relationships with food production and consumption for social, cultural and planetary well-being.
Policy Ask 3: Invest in legume farming and plant-protein food supply chains:

research and develop nitrogen-fixing legume crops – to supply most protein foods, replace nitrogen fertilizers and enable the transition towards plant-based global agriculture, without any harm to human well-being.
Climate Policy needs agriculture to achieve Paris Agreement targets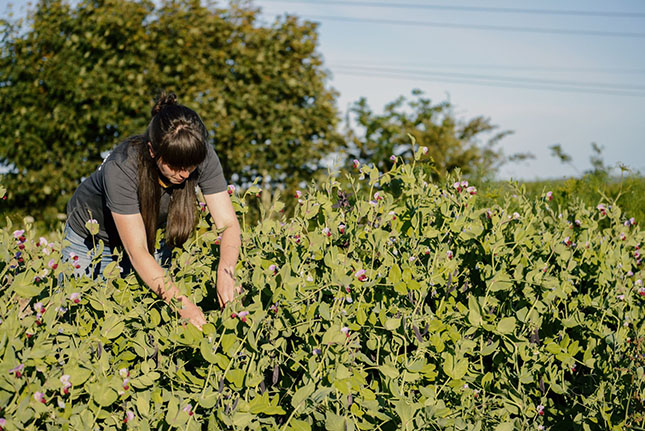 Image by Andy Hughes
Even if we stop fossil fuel emissions immediately, current trends in our global food systems will take us past the 1.5°C target, and threaten the 2°C target. Curtailing industrial animal agriculture is justified, necessary, and long overdue.
We support farmers, who produce food for us all. Climate change, public health, food poverty and the needs of animals mean we need to phase out the farming of animals. We call upon political leaders to urgently help land managers and food suppliers to transition to fairer, better, plant-based systems. We need co-ordinated improvement and investment in every aspect of our food systems, to meet our social, health and climate change goals.
Predominantly plant-based agriculture brings a range of benefits for health, the environment, biodiversity, animal well-being and the future habitability of Earth. We must transition in a just manner, in line with e.g. the Paris Agreement's preamble, the SDGs, and the International Labour Organisation guidelines. Farmers, food workers, and wider communities – like coal miners – need government support in this process. A just transition will work toward sound investments, social dialogue, research-based impact assessments, social protection and economic diversification.