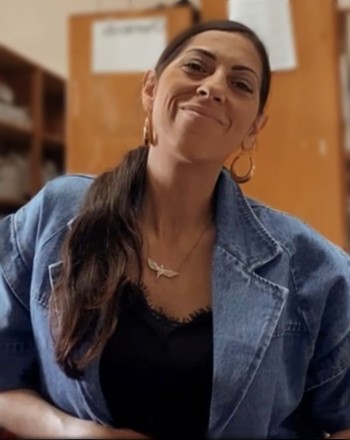 I am a neuroscientist, and I have been following a plant-based diet for 15 years. I believe that we can improve our daily life performances with simple lifestyle and diet changes and that plant-based diets and ethical and effective scientific research can improve human and animal lives and protect our planet.
I completed my degree in Cognitive Psychology and Cognitive Neuroscience at La Sapienza in Rome and the MRes Advanced Neuroimaging at UCL in London.
I participated in research aimed at studying the benefits of food supplements for brain health and the connection between diet, cognitive function, and risk of dementia.
My mission is to raise awareness about the importance of nutrition in optimizing brain health and mental well-being as means of prevention and treatment. I want to investigate the relationship between plant-based diets and the development of a healthy brain and translate these neuroscientific discoveries into practical applications that people can use to improve their daily lives and create a cognitive reserve in case of brain damage or neurodegeneration.
Also, encourage scientists to promote the use of non-animal methods to replace animal research in neuroscience.
Area of research interest and knowledge: Neuroimaging techniques (MRI, fMRI, PET, EEG), Cognitive, Behavioural, and Neuropsychological testing, including questionnaires, interviews, and statistical analysis.