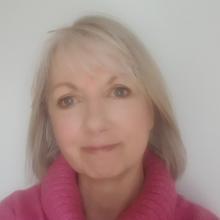 Jeanette Rowley is the Chair of the Vegan Society's International Rights Network and founded the International Vegan Rights Alliance in 2012 which merged with The Vegan Society in 2019. She works as an advisor to The Vegan Society and manages the society's vegan rights service. 
Jeanette has a PhD in veganism and human rights, has published widely and presented globally since 2012 on the subject of legal protection for vegans. She has brought together a strong network of vegan legal professionals who collaborate to make full use of law to protect vegans and advance veganism. She has brought about policy changes in employment and in education, advocated on behalf of vegans, given evidence in preparation for court cases, and achieved out of court settlements for vegans who have suffered discrimination.  
Being an experienced lecturer in higher education, Jeanette has successfully supported first class students with their independent research projects. As an academic, she is also a member of the Vegan Society's Academic Research Committee and is currently editing a collection of chapters on vegan law around the world for Lexington Publishers. 
---
IRN Conference 2020