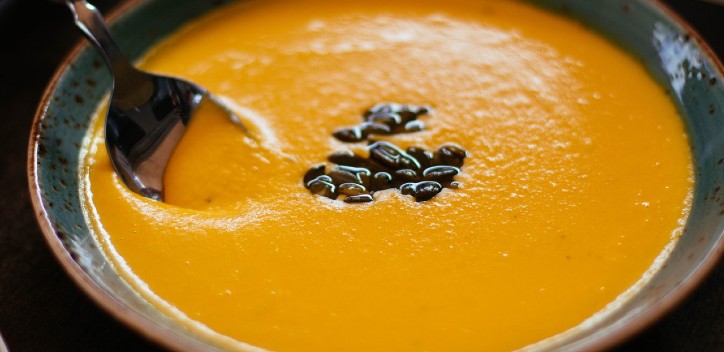 Ingredients

1 Butternut squash

Fresh or dried thyme 

2 Carrots

1 Stock cube

Water
Method

Cut the Squash and carrots up into small cubes, boil for 15 minutes with the stock cube (or until soft and cooked)

Add the whole mix into a blender and blend until smooth, or desired consistency.
Serves 4
Easily freezable. A recipe by Vegan Society volunteer Sophie Whitbread - thank you Sophie!