Monday, 28 November, 2022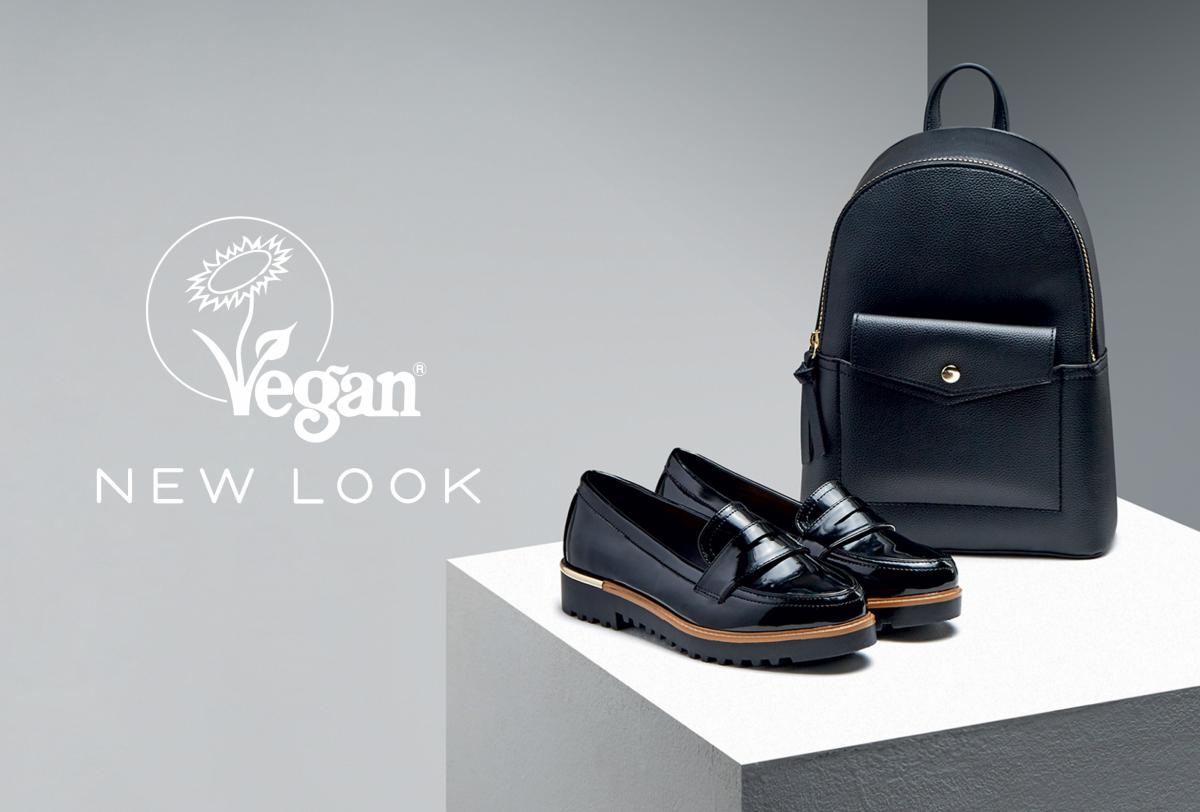 In 2019, New Look became the first high street fashion retailer to have products certified with The Vegan Society; offering its vegan customers an extensive range of shoes bags and accessories they could rest assured were entirely animal-free.

Faux-leather shoes and bags stamped with the society's Vegan Trademark meant vegan fashionistas could have it all, at an affordable price, without compromising on their values or style.  
Since then, the company has expanded its vegan repertoire with Vegan Trademark certified leggings and artificial leather jackets, and its commitment shows no sign of stopping with more plans for Trademark registered clothing on the horizon.  
We caught up with New Look's Brand and Marketing Manager Lucy Atkinson to find out what inspired the decision to put mainstream fashion on the vegan map and what the future holds for its vegan customers.  
 
Why did you decide to partner with The Vegan Society and use vegan leather within your ranges? 
At New Look, we recognise that more and more people are adopting a vegan lifestyle and becoming more conscious about their fashion choices. Prior to our partnership with The Vegan Society, our customers were beginning to ask important questions about our product ranges; seeking assurances about which items were suitable for vegans. This spurred us to approach The Vegan Society in 2018 to explore a partnership with them.  
 By partnering with The Vegan Society, our customers can clearly identify which of our products are certified as vegan. For us, it was important to seek third-party verification to ensure we were being as transparent as possible. The verification means that our customers can put their trust in our ranges and come back time and time again to purchase great quality, artificial leather products.   
There are a few factors as to why we choose to use artificial leather in our ranges. Of course, the main reason is that the material allows us to offer customers a leather look that is free from animal products or by-products. However, artificial leather is also a lightweight, flexible and durable material which can be used across different ranges. We can also offer artificial leather ranges at a much lower price-point than real leather products, providing our customers with that sought-after leather look for less, guilt-free.   
How have your customers reacted to your vegan ranges? 
We have seen a really positive reaction to our vegan ranges, especially when we first launched. Customers are pleased with the high quality of our vegan products, as well as the variety available. The feedback has been that we've maintained the quality associated with leather products, while offering an animal-free alternative.  
The finish of our vegan ranges is almost identical to real leather and therefore our customers are happy to pay less for a leather-looking product.  
 Even now, four years on from the first launch, we receive really positive comments from customers and colleagues when they visit us in stores. The whole New Look team is very proud to be working with The Vegan Society and we're glad that our customers feel the same way.  
 How has the Vegan Trademark certification impacted New Look's design process? 
Certifying our products with the Vegan Trademark and working with The Vegan Society has positively impacted New Look's processes in a number of ways. Just one example is how it is encouraging us to be more innovative in the materials that we use. We've found that there are some great materials available, aside from leather, that make for high-quality fashion items that our customers will love. It has pushed us to think a little outside the box and our design process is more creative because of it.   
 What lessons have you learnt from your registration and have you got any plans to extend your vegan ranges in the future? 
 Currently, our footwear and bag ranges are certified vegan by The Vegan Society because, up until now, we have been focusing on leather-look products within our ranges. However, we're also now expanding the trademark across some of our other relevant categories, including clothing products. Going forward, we will continue to look for opportunities to expand our vegan ranges.   
Head here to browse New Look's current Vegan Trademark certified shoe range and visit www.vegansociety.com/search/products/a to find out which other of your favourite brands include trademark products – from food and toiletries to fashion and homeware. 
The views expressed by our bloggers are not necessarily the views of The Vegan Society.