Friday, 30 September, 2022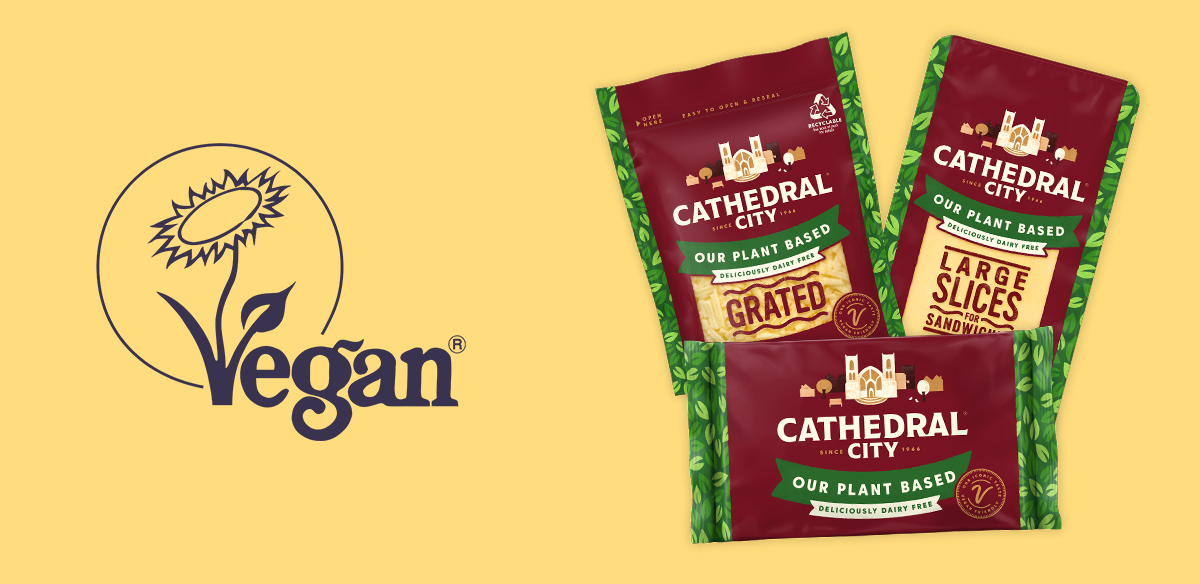 With an ever-growing range of cheese alternatives to choose from, those who feel like they can't go without their cheddar, camembert or even their beloved blue cheese can find an option to suit their taste. Supermarkets, vegan shops and local convenience stores are now stocking a huge variety, from affordable cheese alternatives to something special that will suit a cheese board down to the ground.
What's more, they're all the Vegan Trademark certified! This means you can trust that our team of specialists has diligently checked all the ingredients, as well as the process of making the cheese, to ensure they meet our strict standards of being free from animal products.
What new vegan cheese products are out there?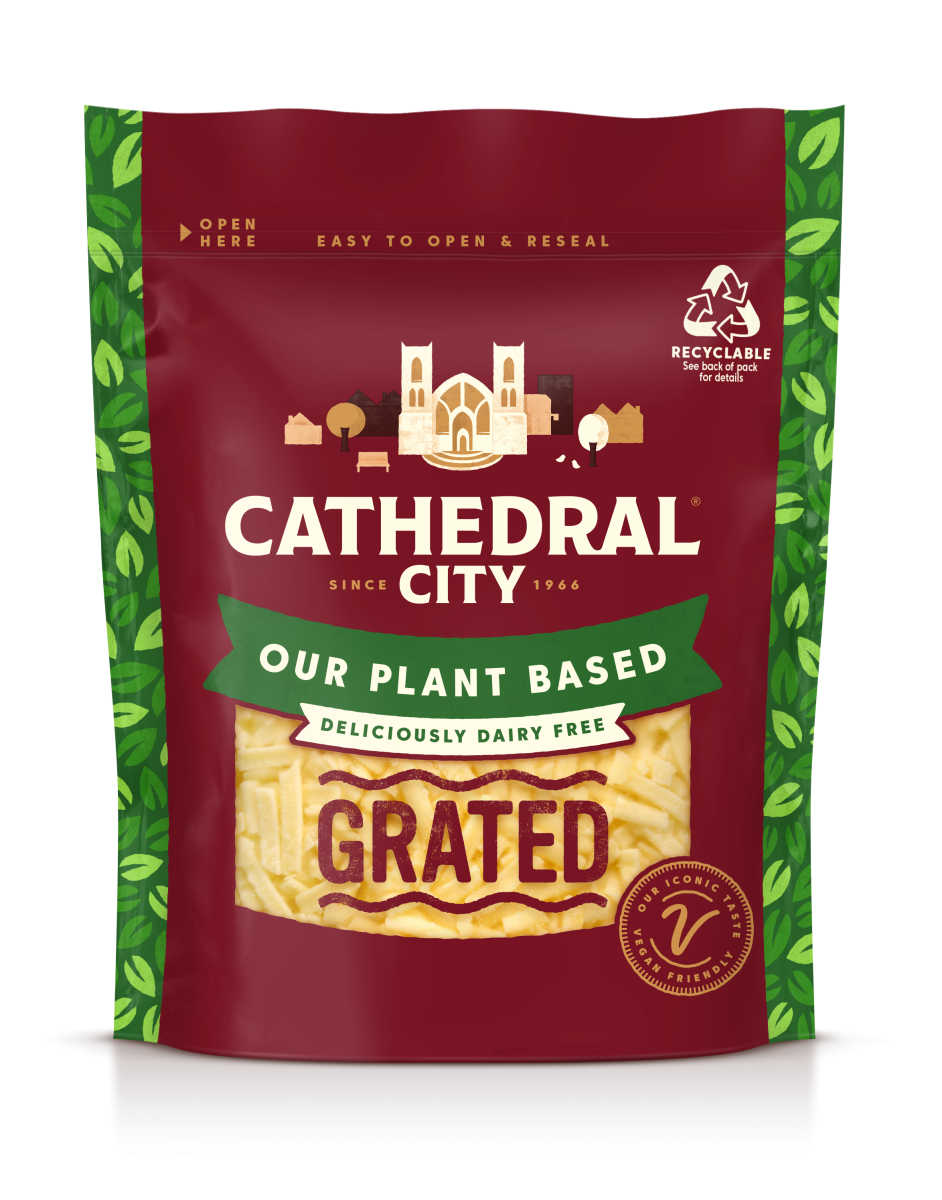 We've seen quite a few new cheesy choices launch across the UK, including a vegan range from Cathedral City, that may already be a firm favourite for those commending its tangy taste. Cathedral City have launched their Plant Based range in a block, slices and in a grated form. We've had a lot of feedback saying the new vegan cheese is great for toasties, so if you're looking for a melty cheese, why not give this one a try?
Speaking of grate new cheese launches, Pure have also launched a new bag of grated vegan cheese.
It's not only cheddar-style cheese that's been given a vegan twist recently – Violife have launched a Crumbly Blue Block as well as their Camembert Flavour Le Rond – giving you even more options for a tasty vegan cheeseboard.
Does vegan cheese melt?

Who said vegan cheese doesn't melt? While some cheese alternatives are best eaten cold, there are definitely some varieties that are perfect for toasties, pizzas or even stirring into pasta sauce, including:
What about vegan cheeseboards?

With plenty of choice out there for a variety of tastes, and in the run up to Christmas, cheeseboards are a great way to entertain guests or spend a night in during the colder months.
Why not try Violife Wedge Prosociano, Mexicana Vegan Block, Bute Island Blue Sheese or Nurishh Plant Based Alternative to Camembert to get started?
For more cheeseboard ideas, as well as some great vegan wines to pair them with, check out our blog for the perfect vegan cheese and wine evening.
Other cheesy ideas

If you're looking for a quicker way to get your cheese fix, did you know that Babybel have released their own dairy-free cheese alternative?
With more and more vegan cheese alternatives lining the supermarket shelves, it's never been easier to find a perfect topping for your pizza, pasta or vegan burger.
Why not try ASDA's range of vegan cheese, including their Sliced Cheddar Alternative, Soft Cheese Alternative or Grated Mozzarella Alternative?
We hope you found our updated cheese round-up helpful, and would love to hear your thoughts on the new products that have been launched recently. Send us your photos, recipes and ideas on social media by heading over to @vegantrademark on Instagram and Twitter.
By Joanna Cassin, Brand Marketing Officer 
The views expressed by our bloggers are not necessarily the views of The Vegan Society.