Friday, 16 December, 2022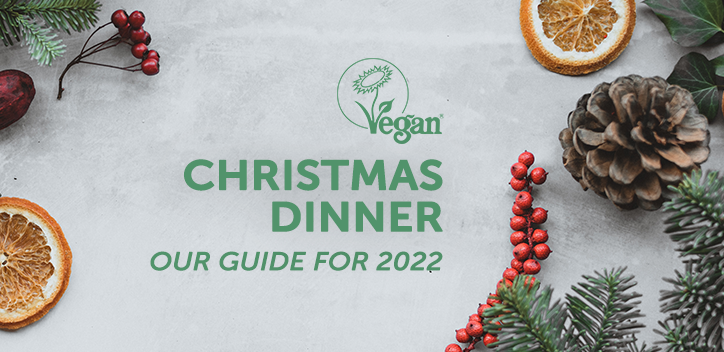 It's nearly here! With Christmas just around the corner, so many brands across the UK are releasing tasty new festive treats just in time for the big day.

Whether this is your first vegan Christmas, or you're just looking for something new to try this year, we've got you covered. To help you out, we've pulled together a simple guide to some vegan Christmas dinner alternatives that are all certified with the Vegan Trademark.
What is the Vegan Trademark?

When you see the Vegan Trademark on a product, this means that the ingredients, as well as the making process, have been checked to ensure they contain no animal products or by-products. It also means that the product has not been tested on animals during any part of the production process, so you can rest assured that you don't have to check through every ingredient to make sure it's vegan.
Everything you'll see in this blog has been checked diligently to ensure it is vegan, so you don't have to worry - we've done the work for you!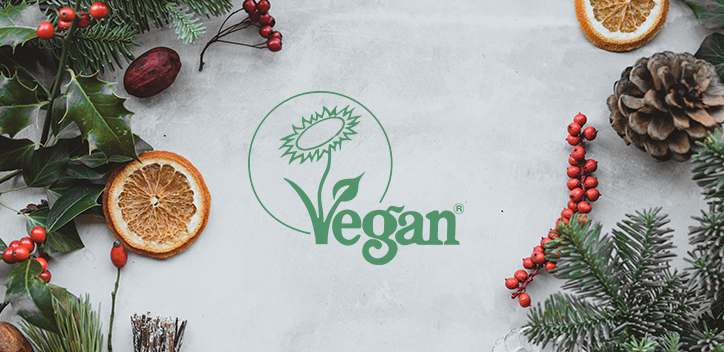 Vegan Christmas Options

Now that there are more vegan options than ever before, vegans no longer have to settle for just a few sprouts and potatoes.
We've chosen this range specifically because these products are readily available in supermarkets and local stores. However, if you're shopping in person, do make sure to double-check, as they may not be in stock in your area. To help you get your shopping sorted, we've also included some handy links to each product so you can pop them in your basket as you go.
We've also included some products that aren't specific to Christmas – because we think they might work well with our other suggestions too!
Vegan Roast Alternatives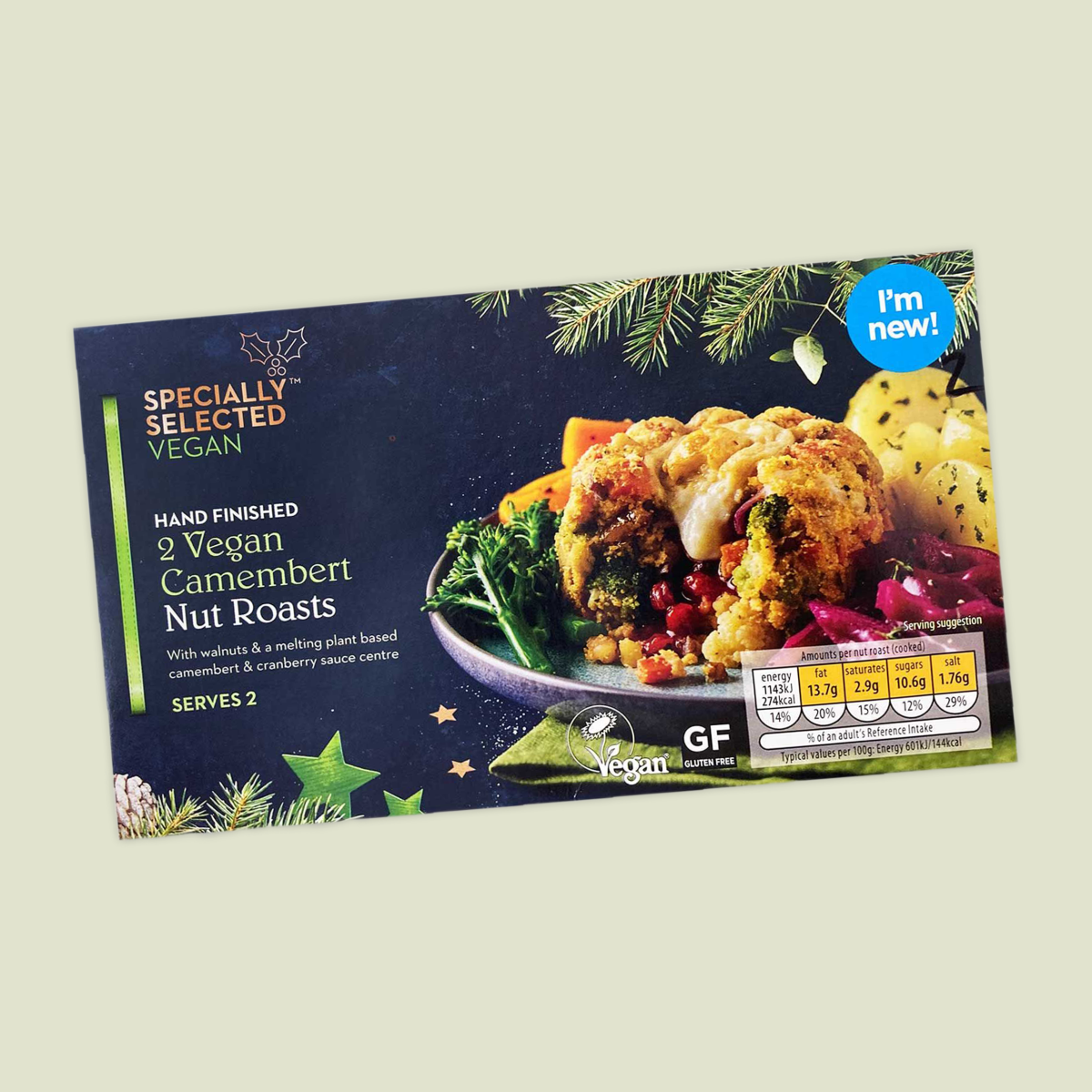 Ranging from the much-loved nut roast to new kids on the block like vegan wellingtons and meat-free "gammon" joints, there are plenty of alternatives to choose from that will suit a variety of tastes, including:
Vegan Christmas Sides

No Christmas dinner is complete without the trimmings! As well as your favourite veggies, why not try out some of the following:
If you're fond of Yorkshire Puddings on your Christmas dinner, why not try this recipe from Crackd? You can find their "No-Egg Egg" alternative in Tesco.
Vegan Christmas Snacks

Sometimes, the best thing about Christmas is the assortment of snacks on offer. We've pulled together a quick list of some available in store:
Who said cheeseboards can't be vegan? There are so many varieties you can try:
Don't forget the crackers to go with the cheese:
If you'd like some more vegan cheese ideas, check out our Vegan Cheese and Wine blog.
Vegan Christmas Dessert Ideas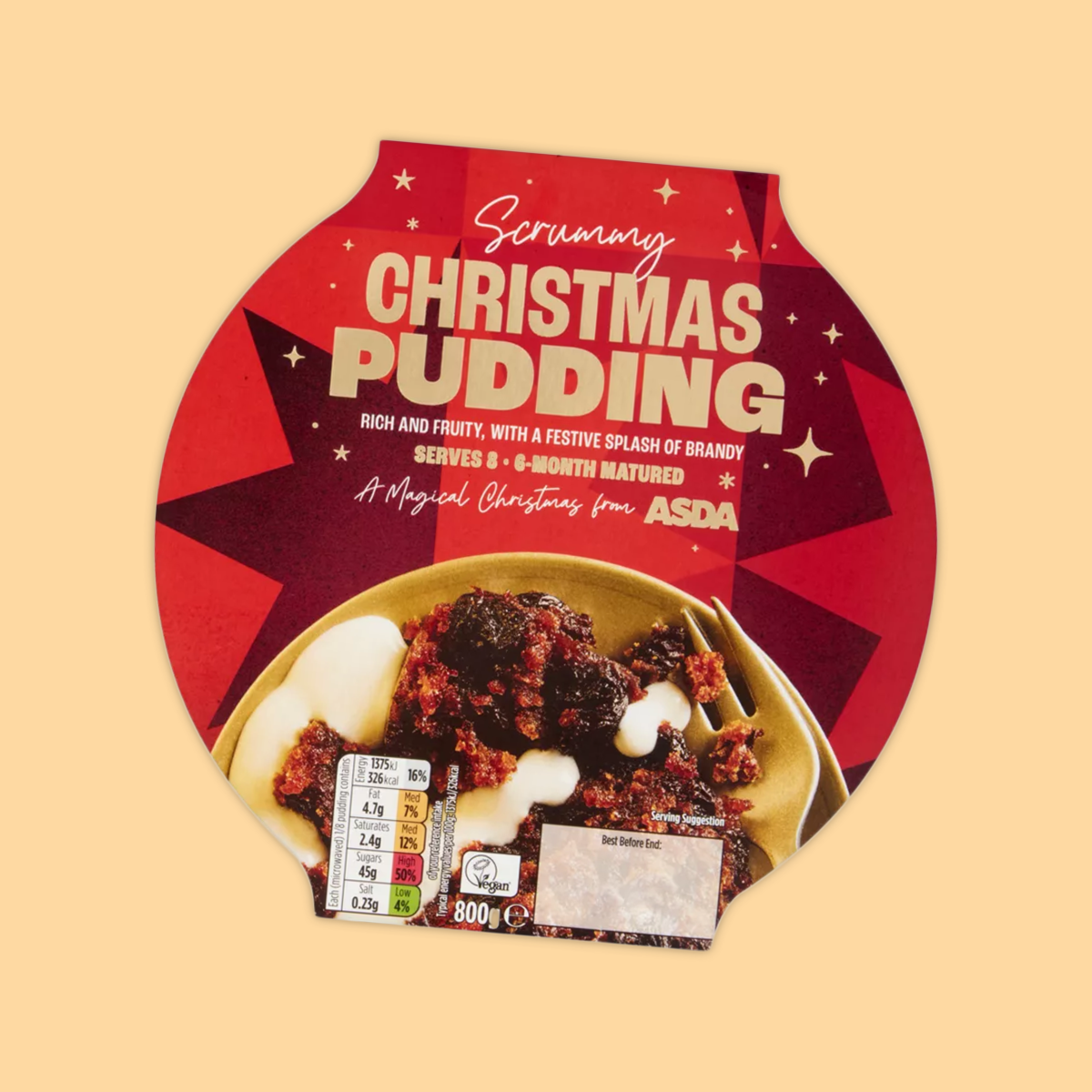 Room for pudding? Whether you're set on a traditional Christmas pudding for after the roast, or want something more extravagant, there's something for everyone:
And for sitting in front of the TV watching a Christmas movie once dinner is over…
This festive season, we'd love to see photos of your vegan Christmas dinner or festive celebration, so tell us more over on Instagram and Twitter at @vegantrademark. You can also join the discussion on TikTok as well as explore some of the products you can try over on Pinterest.
By Joanna Cassin, Brand Marketing Officer
The views expressed by our bloggers are not necessarily the views of The Vegan Society.