It's great that people are becoming more aware of the food they are putting into their bodies. Many individuals are seeing the benefits gained from eating a nourishing plant-based diet and are feeling better every day because of it. However, in a society so focused on healthy-eating and the pressure to live an active lifestyle, it can sometimes be easy to slip into a restrictive state of mind.

With the belief that an 'all-healthy, no-treats' approach to living is the only way to go, this can lead to individuals feeling guilty about eating certain foods – foods they think are 'wrong' or 'unhealthy'.It's important to recognise that life is about balance. A little of what you fancy is perfectly fine! 
Below are a selection of titillating delights you may want to get your hands on, available in-store and online:
Tasty but without the fuss, the crispy breadcrumb coating and tender 'chicken' of these nuggets are sure to leave you with a satisfied stomach. They can be eaten straight out of the pack for a quick snack on the go, or make a meal out of it by baking some chips and serving with peas or baked beans. These are great for adding some delicious simplicity to your day.
You can buy these Meat-Free Chicken Nuggets on the VBites website.  Other tasty VBites products can be found in Holland & Barrett and some supermarkets across the UK.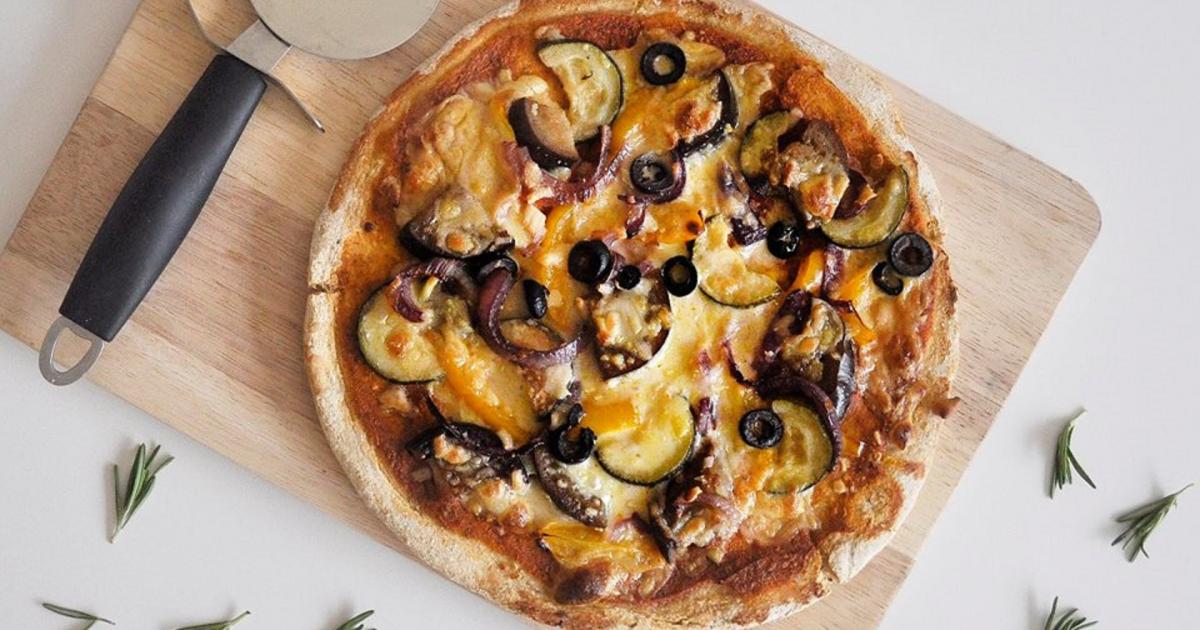 This award-winning pizza is the ultimate slice of heaven. Crafted using hand-stretched Italian dough, chia-thickened tomato sauce, fresh herbs, garlic and finished with a generous amount of melty Sheese, it's guaranteed to satisfy your pizza cravings. Lots of people think so too – in the 2017 Vegfest Awards, One Planet Pizza was voted The Best Vegan Fast Food! The difficulty comes when deciding which flavour to try first… will you go for Three Sheese Margherita, Hawaiian, Exotic Funghi Feast or Mediterranean Roasted Vegetable?
You can find the range in 170 independent health stores and vegan shops all over the UK, or order online.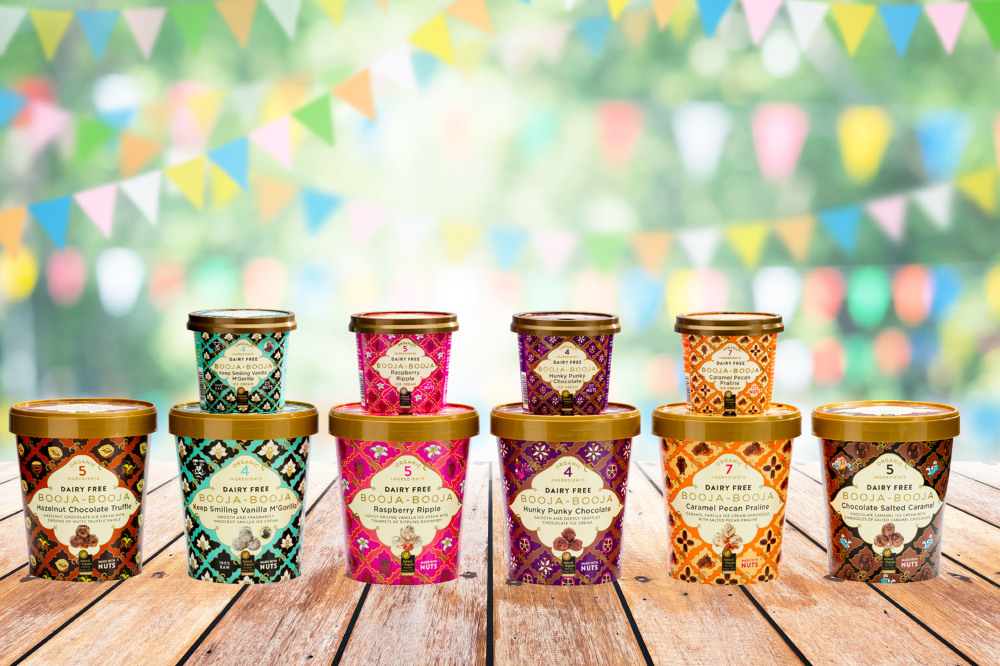 If you want to follow that pizza with something luxurious, look no further than Booja-Booja ice cream. Each tub is made with just a few organic ingredients, such as cashew nuts, agave syrup and natural flavourings. These are combined to form the creamiest ice cream you could possibly wish for. You're also spoilt for choice with their range of indulgent flavours, which include Hazelnut Chocolate Truffle, Raspberry Ripple, Caramel Pecan Praline and Chocolate Salted Caramel.
Booja-Booja ice cream can be found in Waitrose, Holland & Barrett and other independent health stores and delis across the UK. 
For those of you who enjoy spending time in the kitchen, try out some of the mouth-watering recipes below. These are ideal to make for Eat What You Want Day – or any day for that matter!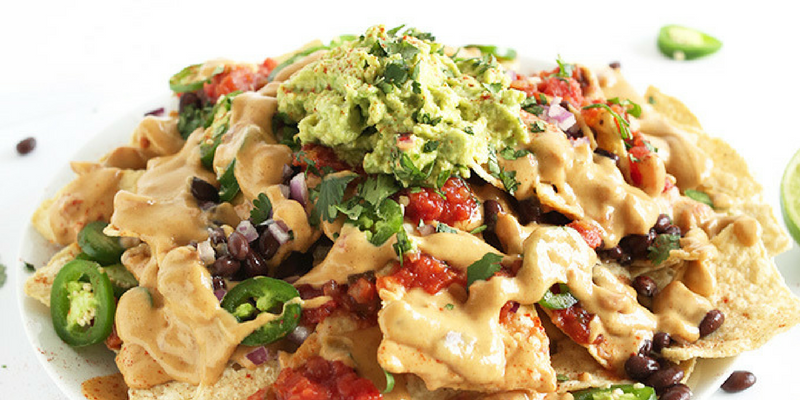 There's something very appealing about sitting down with a plate of fully-loaded nachos and digging out a chip beneath the layers of toppings. This crowd-pleasing dish tastes even better than it looks and is easily adaptable so you can create the perfect pile of nachos. Try topping yours with some vegan chilli or BBQ pulled jackfruit. If you don't fancy making your own queso cheese, there are plenty of supermarket alternatives to choose from too.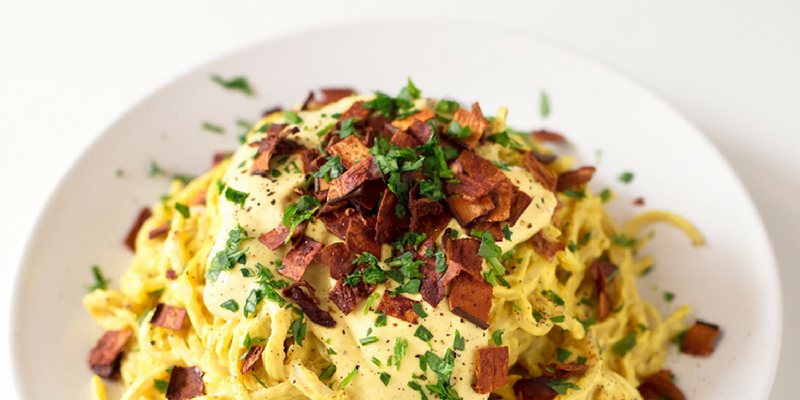 It doesn't get much more comforting than a heaped bowl of creamy pasta. Sometimes that's just what we need at the end of a busy or tiring day! This recipe replicates the creaminess of carbonara sauce, using tofu and other vegan-friendly ingredients to produce a dish that you'll want to make again and again. To make this pasta extra special, melt some vegan cheese on top and serve with crunchy garlic bread.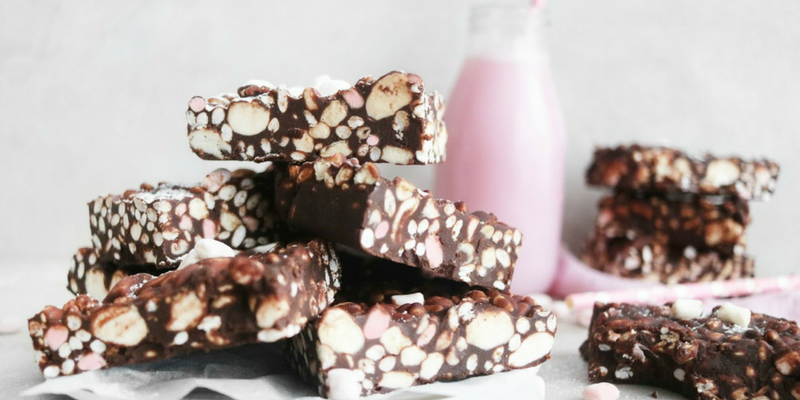 Chewy, crunchy and lusciously chocolatey – Rocky Road has all the textures and tastes to satisfy your sweet tooth! Make these chunky slices in no time with this simple 5-ingredient recipe. You could even mix it up a bit by replacing the dark chocolate with other vegan flavours – we think white chocolate or chocolate orange would taste amazing!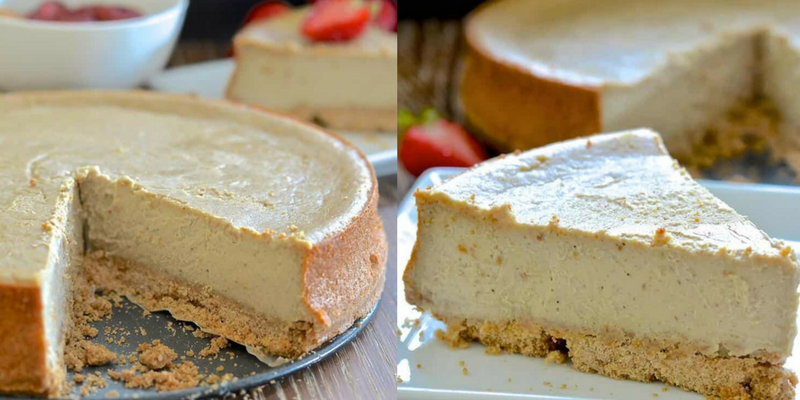 You'll be left feeling content and satisfied after indulging in a slice of this decadent cheesecake! This recipe uses cashew nuts, chickpeas and coconut milk to create a dense and creamy filling, while the simple biscuit base adds the perfect amount of crunch to each delectable bite.
These dishes are sure to fulfil whatever cravings you have - whether you fancy something sweet, salty, creamy or crunchy, they're bound to hit the spot! While Eat What You Want Day is a great occasion to drop the green smoothie and go for something a little richer, don't feel like you have to restrict all of your treats to this day. If you're living a generally healthy lifestyle, then it's perfectly fine to have a more decadent dish from time to time. Enjoy it!
by Ruby Guyer
Would you like to write for our blog? Read our guidelines then send your pitch to web[at]vegansociety[dot]com.
The views expressed by our bloggers are not necessarily the views of The Vegan Society.