Friday, 17 December, 2021
To celebrate the incredible growth of Vegan Trademark holder Essential Trading we sat down with PR & Marketing Coordinator Jimmy Nelson to ask a few questions about the brand:

When was Essential Trading started and what was the inspiration behind it?
Essential's roots can be traced back 50 years when the first of our Harvest stores opened in Bath.  At the time, organic, vegetarian and vegan wholefoods were largely unexplored, and the business model was described as, "a fad that wouldn't last!"  Well, we certainly proved them wrong!  The founding members all shared the same ethos; better for people, better for the planet and this resulted in some extremely loyal customers.  They also all had similar ideas of how the business should be run and agreed on a co-operative set up where everyone was equal.  This has been championed since those early days and the staff continue to share the same outlook even today.
How has the company grown since then?
There has been a dramatic rise in both the size of the business and in the amount of produce on offer.  Essential was an early pioneer of a unique trail mix (nuts, raisins, and dried fruit) and muesli, as the food was able to be mixed in the warehouse.  Now, nearly 5000 lines are offered to include some reputable brands and of course, Essential's own range of vegan and vegetarian foods.
As our customer base has grown throughout the UK and in Europe (the latter currently affected by Brexit) a bigger warehouse, an increase in staff numbers and distribution vehicles has been required to meet all requests.  We really enjoy serving all our nationwide customers and we were a lifeline to many during the 2020/21 pandemic lockdown.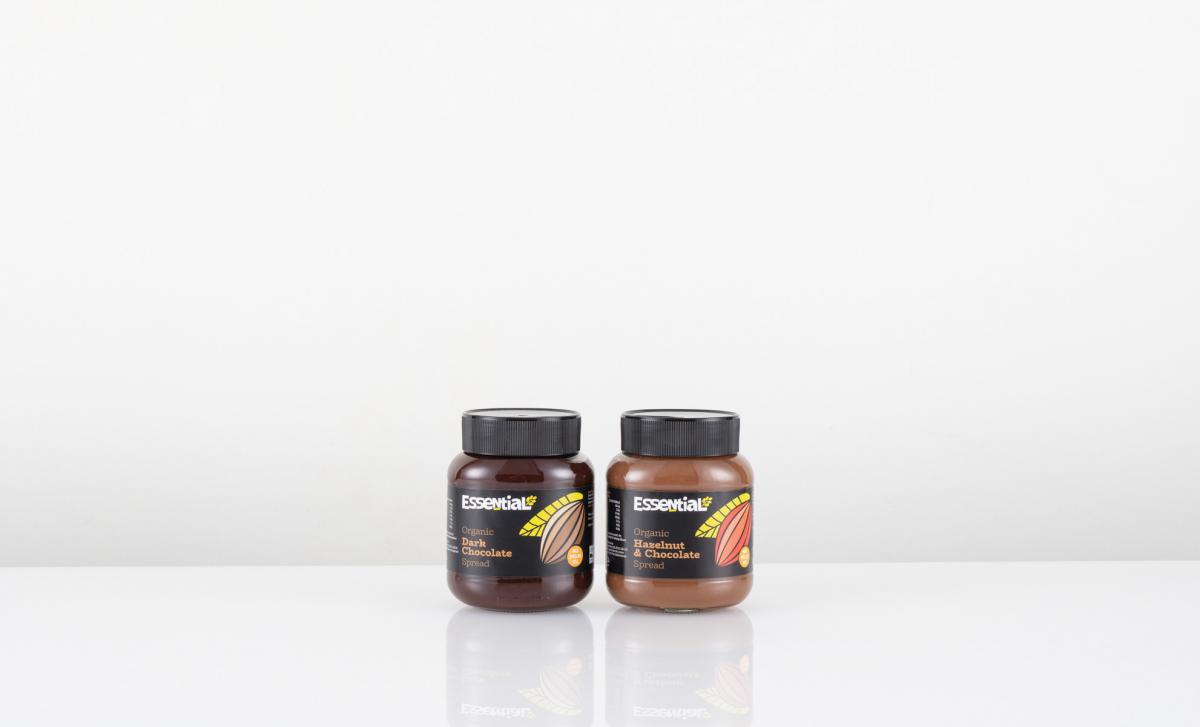 When did you introduce your first vegan product and what was it?
Essential's first vegan products were shoyu, tamari and peanut butter.  From our pricelist archive, these were available in 2007.  However, shoyu was listed in a 1991 catalogue of Nova Wholefoods, who later merged with Bath Wholefoods to become Essential Trading.  Other early vegan products were fruit and veg juices, fruit spreads and cooking oils, all of which were organic. With the exception of our honey range and sugar-coated almonds, all of Essential's products are vegan and we encourage the other brands we stock to follow suit.
How many vegan products do you stock now? What are some of the products on offer?
Essential currently stocks 3,924 vegan products.  That's an awe-inspiring majority of all available foodstuffs.  We also try to offer vegan options for all products, and the vegan alternatives to meat, milk, cheese and egg are particularly in demand. 
Popular Essential products are our chocolate spreads, our tinned tomato range, Vitam-R Yeast Extract and our winter-warming soups. 
What are the benefits of carrying The Vegan Society's Vegan Trademark on your products?
We are proud to have The Vegan Society's Vegan Trademark on our products.  It is a stamp of great quality and trust and it means a lot for us to have a relationship with such a well-established organisation. As the world continues to wake up to the importance of vegan-based diets, the Trademark will continue to go from strength to strength and we love being able to promote the organisation.
How has the vegan food industry changed over the past 10 years?
The last 10 years has seen a huge increase in the number of vegan food and items available.  Many brands have expanded their ranges to include vegan options and some brands have even substituted their traditional ingredients for a vegan option.
What has been a highlight for Essential Trading in 2021? What are your plans for 2022?
The highlight for us in 2021 was the redevelopment of our website.  The previous site had suddenly become rather outdated and didn't offer the features that the business was missing.  Now, we have news pages to shout about us, our customers, the industry and just about anything else we'd like to!  Our customers can place orders more easily using the new site and we are able to offer promotional features to the many brands that we sell wholesale.
Our plans for 2022 are to improve our online presence, but more importantly, to continue to reduce our environmental impact.  One such improvement is to more than double our solar energy capacity.  We are also planning a rebrand for late 2022 and are quite excited about new design ideas from the co-op and the new graphic designer!
It's probably hard to choose, but what is your current favourite Essential Trading product and why?
It is hard to choose but if I had to choose a favourite Essential product, the new Chocolatey Crunch Bunch cereal could be a winner.  As a fan of breakfast foods and chocolate, this offers an ideal solution!  But then there's our tomato range that comes all the way from our organic producers in Italy.  Simply put, these tomatoes are a cut above the rest.  I've been fortunate enough to visit the producers in Italy and seen for myself how they are cultivated and it's a wonderful set up.  The climate helps too!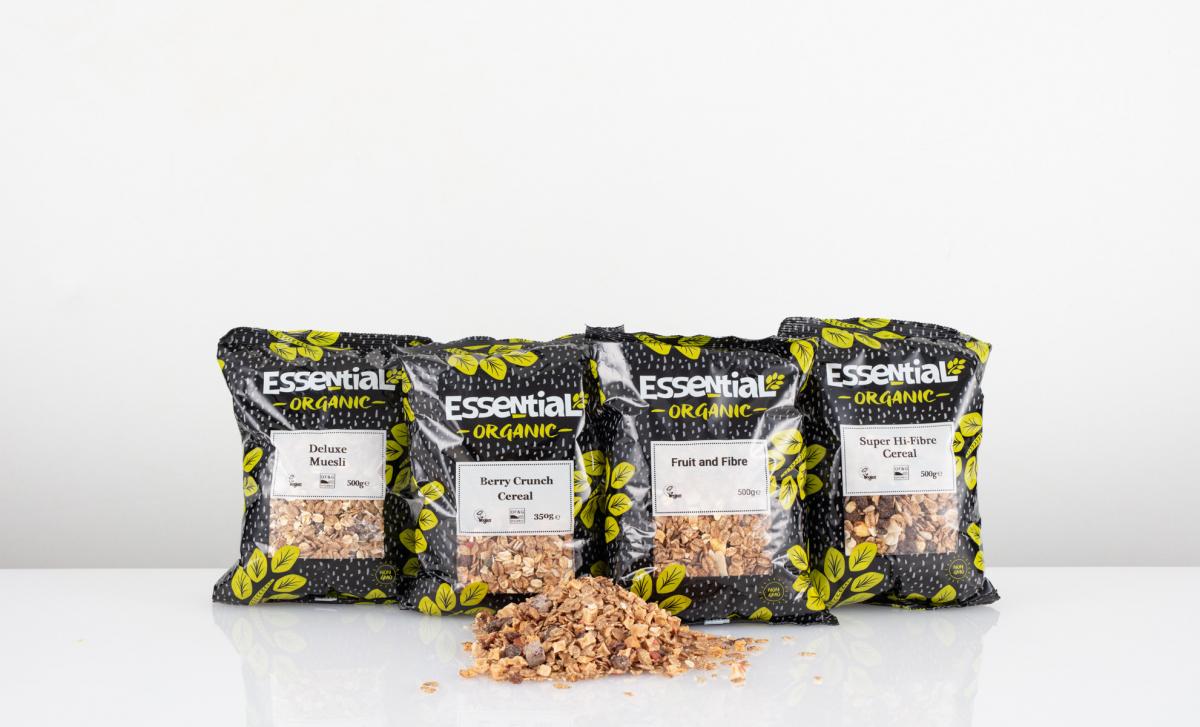 The views expressed by our bloggers are not necessarily the views of The Vegan Society.