If the words 'vegan baking' make you nervous or mourn your failed vegan bakes, we're here to help with some game changing vegan alternatives that will make animal-free baking a doddle!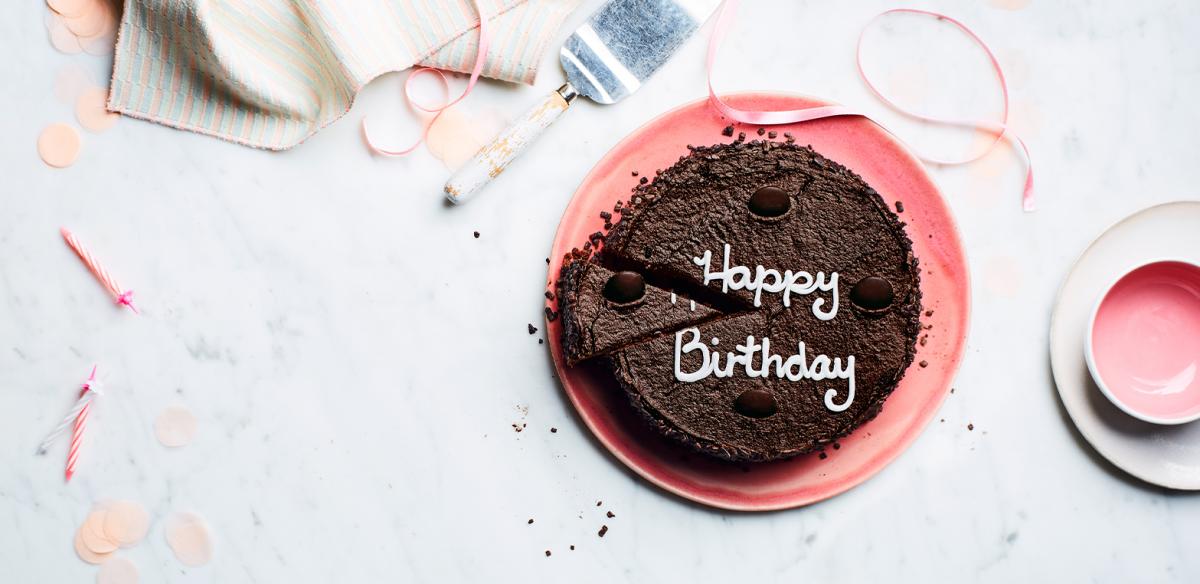 Scouring the internet for the perfect vegan substitutes could just be a thing of the past with the growing number of amazing products in supermarkets right now, or being launched soon. All you need to search for is the Vegan Trademark which, thankfully, is pretty easy! It looks like this and means we've ensured any product carrying this label is suitable for vegans: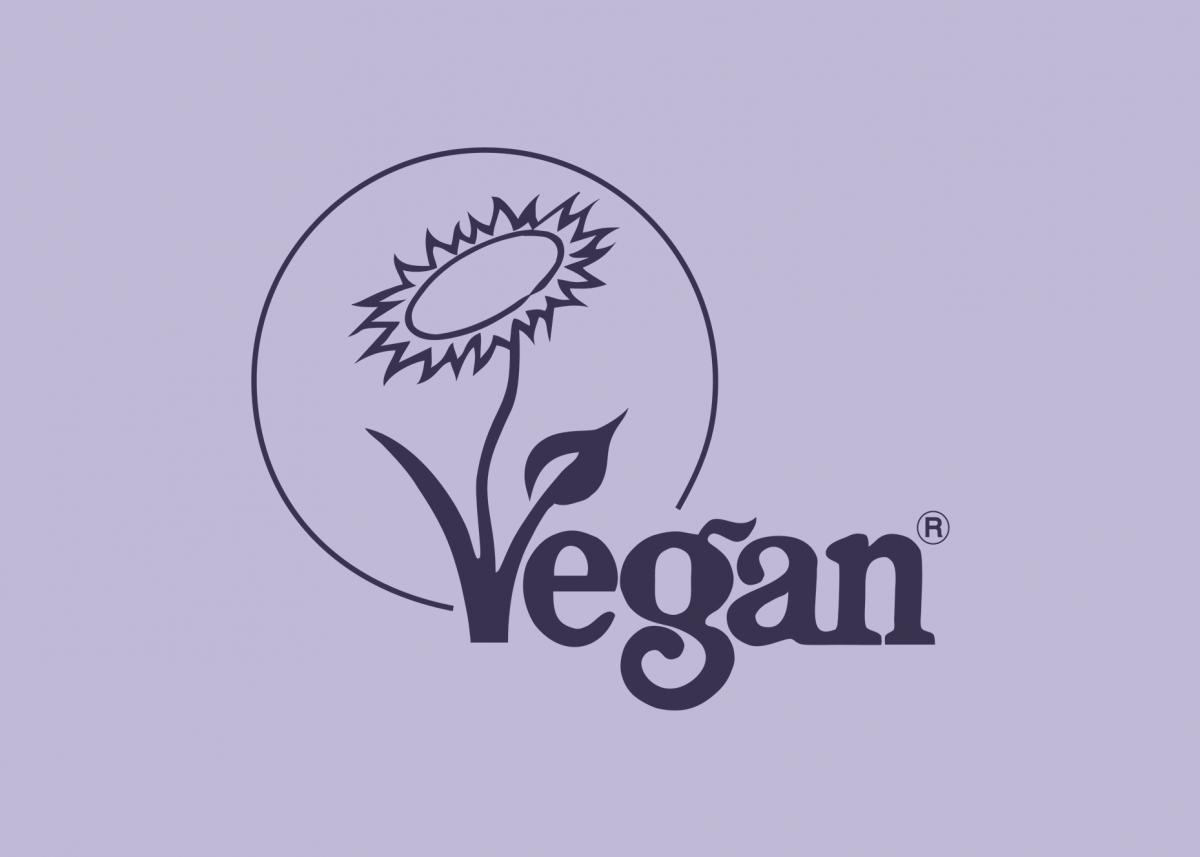 To help you with your ingredients list, we've put together a round-up of Vegan Trademark registered products that will give your cakes the perfect rise, and your frosting that perfect whip. And if baking isn't your thing – we've got you covered with a few readymade cake suggestions too! 
Fat Replacer

From Flora's entire range of vegan spreads to Koko Dairy Free, there are so many vegan spread options on the shelves now for your cakes, biscuits and more. The latest to join this fat replacer category in baking is Flora's new Flora Plant range of dairy free block butters. 
The Flora Plant salted and unsalted vegan butter blocks are plastic-free with biodegradable wrapping and have been described as having half the climate impact of dairy butter. You can find them in Asda, Sainsbury's, Morrisons and soon in Tesco in the UK. In Ireland, you can buy the butters in the majority of Dunnes and Supervalu stores, and outside the UK they're available in the Netherlands, Austria, Switzerland and the US.
Condensed Milk Replacer

You can soon make stress free banoffee pie, fudge, millionaire's shortbread and more without compromising on taste, texture and appearance with Carnation's new vegan condensed milk alternative. It will be available in Ocado from September and in Morrisons and Tesco from October. 
Soft Cheese Replacer

Whip up a delicious vegan cream cheese filling for your cheesecakes with Asda's Free From Soft Cheese Alternative, Bute Island's Original Creamy Sheese (available at selected Holland & Barrett stores, most good health food stores, Ocado and The Vegan Kind Supermarket), and Koko Dairy Free's Soft Cheese Alternative (available at Waitrose, The Vegan Kind Supermarket and Planet Organic.)
Cream Replacer

If you're not a fan of coconut cream or miss the texture and flavour of Elmlea's classic single and double creams, then you'll be delighted to know that Elmlea have launched some dairy free alternatives! Use them in the same way you would a dairy cream; Single for pouring and cooking, and Double for pouring, whipping or cooking. Available at Asda, Tesco, Sainsbury's, Waitrose and Ocado.
Egg Replacer

Are you eager for an alternative to separating chickpea water from chickpeas? OGGS have cracked it with OGGS Aquafaba! Made with the classic vegan egg substitute – chickpea water, it's now available in the form of a long shelf-life 200ml carton (equivalent to 4 eggs) and it whisks, whips and binds just like an egg. It's currently available in Waitrose in the standard eggs aisle – a first for a vegan egg alternative! From September, you can also find it in Sainsbury's, Asda and The Vegan Kind Supermarket. We can't wait to see all you vegan bakers attempt the notoriously difficult macarons with this product!
Follow Your Heart's VeganEgg is another a great egg replacer for cakes, meringues and more. Available at Holland and Barrett, The Vegan Kind Supermarket, some independent health stores as well as in the US.
New to the market is Crackd - the No-Egg Egg replacer made from pea protein for people who can't, won't or don't eat eggs! It's allergen free, high in vitamin B12 and can be used as an egg substitute in cakes, cookies, quiches, Yorkshire puddings and more. Each bottle contains the equivalent of eight eggs. Crackd is available at Marks & Spencer (click here to find your nearest M&S) and TheVeganKind Supermarket. 
Other egg alternatives for baking are apple cider vinegar or even a can of fizzy drink (yes, really!) You can also make a flaxseed egg by mixing one tablespoon of ground flaxseed with three tablespoons of water, then letting it sit in your fridge for 15 minutes to thicken.
Readymade Vegan Cakes

If you're just not a baker, but a fan of cake, welcome to a judgement free zone and here are some great readymade vegan cakes you can tuck into: 
Sharing Cakes

BOSH! Ultimate Chocolate and Luscious Lemon Cakes – available at Tesco and Asda.
Asda's adorable avocado shaped Vegan Chocolate Cake.
OGGS Zesty Lemon Cake – available at Sainsbury's, Waitrose, Ocado and The Vegan Kind Supermarket.
Just Love Food Vegan Chocolate Cake – available at Asda, Sainsbury's and Tesco.
Lola's Cupcakes Gluten Free Chocolate Fudge Cake – order at www.lolascupcakes.co.uk for home delivery in London and Birmingham, or buy at 25+ stores across London as well as Selfridges London and Selfridges Birmingham.
Cupcakes

OGGS cupcakes and mini's including their Zesty Lemon Cakes, Chocolate Fudge Cakes, Victoria Sponge Cakes, Chocolate Fudge Cupcakes and their Mini Vanilla Cupcakes. Find your nearest stockist here.
The Skinny Bakery Vegan Cake Pearls including the Banana Shake, Choc-Orange, Double Chocolate and Vanilla Bean flavours – all available at www.skinnybakery.co.uk.
Asda Vegan Chocolate Cupcakes.
Celebration Cakes

If you're after a birthday cake in particular, BOSH! have recently launched a hand-piped 'Happy Birthday' chocolate cake available at Asda, and Lazy Day Foods have a three layer Vegan Celebration Chocolate Cake which is available at www.lazydayfoods.com and Sainsbury's.
We hope these suggestions have given you some food for thought and a renewed excitement for vegan baking. If you use any of the products we've mentioned in your vegan bakes (or you indulge in any of the delicious readymade cakes), be sure to share them on Instagram and Twitter, tagging @vegantrademark. We would love to see them.
Happy baking!
By Vegan Society Digital Marketing Officer, Nishat Rahman
The views expressed by our bloggers are not necessarily the views of The Vegan Society.