Did you know that our members' magazine, The Vegan, has been running since 1944? It was first published as a newsletter – Vegan News, and was designed and written by Vegan Society founder Donald Watson. Over the years our magazine has been an essential point of contact for vegans worldwide, providing tips, information and updates on the vital work of the society.

We are very excited to say that, from Issue 2 2020, our magazine is being designed in-house. Here, Editor Elena Orde and Graphic Designer Violeta Pereira discuss what is involved in creating The Vegan, and the process of the redesign.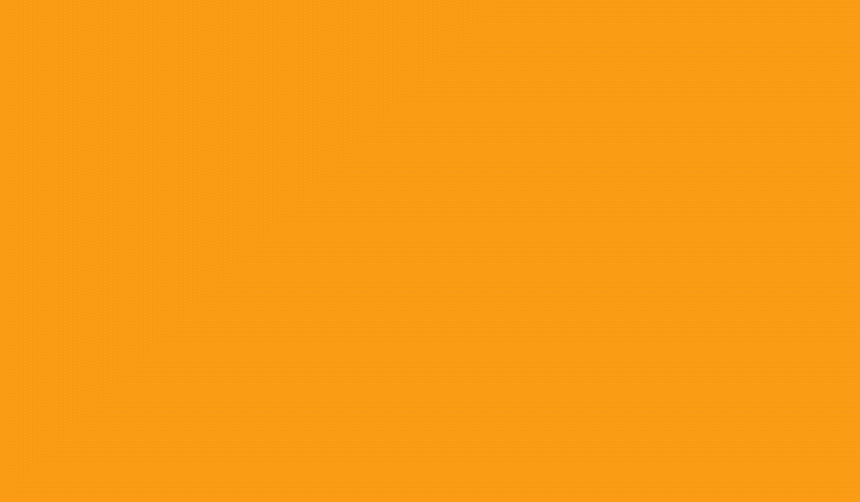 What do you enjoy about editing The Vegan?

EO: Putting the magazine together is a great act of teamwork, including staff from across the organisation. This publication brings together all aspects of our work, so I really enjoy collaborating with everyone to create something we're all proud of.
I'm always thinking at least one issue ahead, so I enjoy keeping an eye out for interesting stories, new recipe books and potential interviewees to feature in upcoming issues. I've been lucky enough to interview some really fascinating and inspirational people for our magazine – from athletes to activists to vegan entrepreneurs, hearing everyone's stories and unique perspective on veganism is one of my favourite parts of the job.
How has the magazine developed over the years?

EO: I've been editing The Vegan since 2015, and in that time the organisation has changed a huge amount. For example, our campaigns team has grown enormously and we now have so many exciting developments to share with our members. It can be hard to choose which to focus on in each issue.
Why did you decide to bring the magazine design in-house?

EO: Since I've been in post we've worked with a fantastic freelance designer, Lia Cummings of Shrieking Phoenix Design and Illustration, to produce the magazine each quarter.
However, in the past couple of years we have taken on board many new members of staff, including our wonderful Graphic Designer, Violeta Pereira. Having specialist skills in-house means that we can help to keep costs down, while having greater control and consistency over our output – so it was a natural step to take back ownership of our magazine design.
VP: I was a member of The Vegan Society before joining the team so I have been a reader of The Vegan since before I ever imagined I would be working for The Vegan Society. If someone had asked me, when I joined as a staff member, what I'd really love to be doing for the charity in the future I would have said 'design the magazine' – so to me it's like a dream come true.
Having the magazine design in-house makes the process a lot smoother as it's easier to liaise with the other team members and make necessary changes more quickly. Images are such a huge part of the magazine and in that sense I find it also benefits the magazine to have someone familiar with our image database designing it.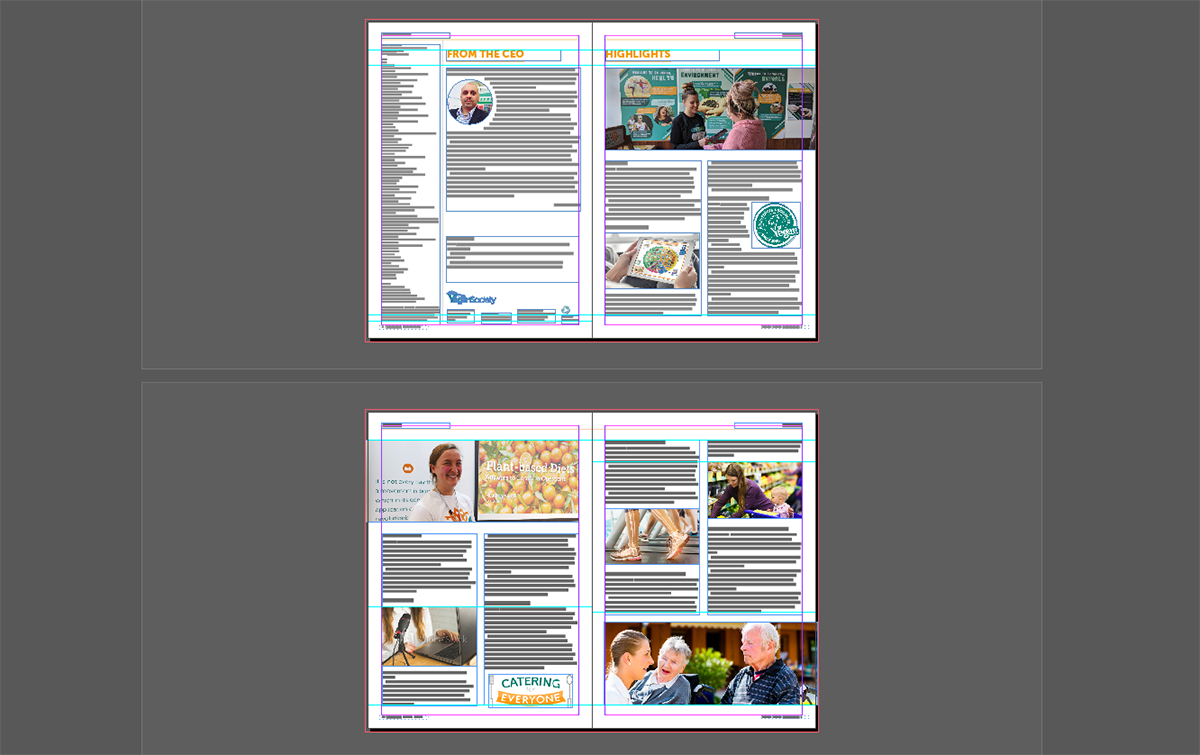 How did you go about planning the redesign? What changes have you made?

EO: We looked through the back issues of the magazine and discussed what was working well and what could be improved on. We took inspiration from other publications – not just in the vegan field but across different genres – and pulled out aspects and features of those designs which we really liked. 
VP: I did a lot of research and then did dozens of different layout sketches to figure out what would work best with our usual magazine content and The Vegan Society's aesthetic as whole. At this point we wanted it to be a refresh rather than a complete redesign, so some changes are minimal whereas others will be more noticeable.
What have you enjoyed about designing your first edition of The Vegan? 

VP: It's such a fun and exciting project for me. I'm so proud of the work we do as a charity and the magazine is great way of showcasing our work.
I was joking with my mom on the phone when I told her I was designing the magazine – I said, "It's a big deal, the magazine is older than you are!" But jokes aside, it really means a lot to me to be designing such a longstanding publication which has helped support vegans for so long.
My first edition of The Vegan also coincided with Covid-19, so while these are every uncertain and distressing times for all of us it really helped to be working on a project I love. Turning on the computer every morning to work on something I'm genuinely passionate about helped keep my mind off things. I couldn't have asked for a better project to be working on during lockdown. 
How would you describe The Vegan's aesthetic?

VP: We're aiming for modern, approachable, smart, and fun but professional. I like to think of The Vegan as the old lifelong family member we all wish we had: vegan before it was cool, fashionably wise and knowledgeable, and always in touch with the times.
How do you ensure the magazine is accessible?

VP: We sent our new design to a specialist who checked for accessibility and gave us feedback on what we should avoid. I ensure text is readable and run the layout through tools that analyse text colour contrast and do colour blindness simulation.
EO: The magazine is available both as a printed copy and an e-copy, which is uploaded to the members' section of our website. Members can access a designed version, as well as a plain version set up for those with visual impairments, so that it can be read to them using a screen reader.
What plans for the magazine going forwards, in terms of content and design?

EO: We want to include our members more in the magazine going forwards – after all, it's made for them to enjoy! We have expanded our membership section and in Issue 2 are asking our readers what they would like to see more of. We are also introducing a 'Star Letter' feature, so from Issue 3 forwards we will be choosing one correspondence and giving the sender a prize to thank them for getting in touch. 
VP: I'd like to work on a different magazine logo, and do other big layout design changes in the future, maybe reaching the point of a complete redesign but done slowly in different stages so The Vegan never loses its familiarity with our regular readers. 
The Vegan is available for all members of The Vegan Society. Join as a member now to receive your free quarterly magazine, either as a physical copy or an online eco version.
The views expressed by our bloggers are not necessarily the views of The Vegan Society.