Pride Month is celebrated annually each June. Expanding from its origins in the United States of America to honour the Stonewall uprising in June 1969, Pride Month is now observed internationally with parades, marches and other events taking place all around the globe.

As part of Pride Month, we are celebrating vegan members of the LGBTQIA+ community and are excited to have contributions and insights from:
We asked them to share some of their experiences both from a personal and professional point of view. 
Can you provide us with a few lines as a bio?

Maritsa: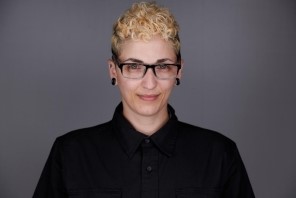 Hi! I'm Maritsa Cortés and I'm the owner of Lancaster Vegan Deli. I have been vegan for almost 7 years. Initially I studied plant-based nutrition to help others, but soon realized that I had to get people on board with plant-based foods first. Once I showed others how delicious it was most people made the choice for themselves because it was easier and more delicious than they thought.
I was inspired to start my business because of my passion for creating delicious plant-based food and not wanting animals to be harmed for unnecessary pleasure. My mother was also an inspiration as she thrived by switching to a plant-based diet during ill health.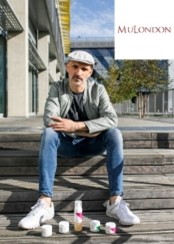 Bo:
Hi! I'm Bo and I'm the founder and CEO of MuLondon. I have been vegan for 20 years, after initially turning vegetarian at the age of 10. A combination of genes, stress and the lack of sun caused me to develop eczema and psoriasis. This seriously affected my appearance and my self-confidence. As I did not want to rely on prolonged use of steroid creams, I went back to my roots. I read everything that I could about herbs, essential oils and natural skincare. This led me to start making my own lotions and balms.
After successfully testing the formulas on my friends and me, an idea was born to create my own range of 100% vegan and cruelty-free skincare products. MuLondon was conceived. MuLondon brings joy and balance with our award-winning skincare range from London, inspired by traditional herbalism. The range is registered with The Vegan Society's Vegan Trademark.
Richard: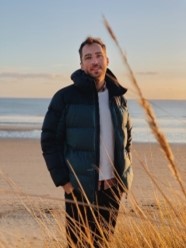 I'm Richard Makin and I'm the School Night Vegan. I've been vegan since 2017, which was when I first started experimenting with ambitious plant-based cooking. My rather obsessive nature meant that things quickly got a bit nerdy in the kitchen and I had to make detailed "lab notes" about which experiments worked and which didn't.
These lab notes eventually became my first ever blog and thus School Night Vegan was born! I now share free vegan recipes with an audience of over 180k people.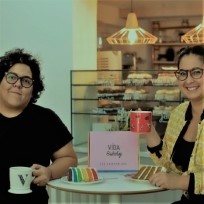 Dani and Vane:
We started Vida Bakery back in 2016. Our motivation was a belief in inclusivity, and we aim to include people with different allergies, intolerances and lifestyles. Vida Bakery is a 100% vegan and gluten-free bakery that specialises in cakes, cookies, cupcakes and brownies.
Patri: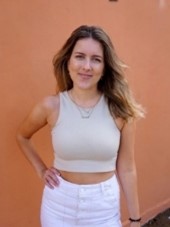 I've always felt it's important to take empathy and direct it in support of a cause, which is what led me to veganism in my early 20s. It was the same social consciousness that eventually inspired me and my friend Alma to start a business tackling sexual wellness. Our sexuality is a part of our lives that is unfairly stigmatised regardless of gender or sexual orientation, but especially so for LGBTQIA+ folk.
With Vibio, we wanted to create a space where all kinds of people could explore their sexuality in a fun and stigma-free way, the one we wish we had growing up. That's why we combine our toys with an app, where users can find ethical sex-related content and a positive community.
What challenges have you faced being part of the LGBTQIA+ community and being vegan? Do you feel there are any parallels between the two?

Maritsa:
There is definitely intersectionality there. As a queer, vegan Latinx woman, I've experienced a fair amount of discrimination. I still do. When others started to learn that I was vegan it felt very similar to coming out. My biggest challenge today is expressing to others that I don't want to be announced as "a vegan" which opens up an uncomfortable dialogue I did not agree to participate in. In situations like this most individuals are not open to advice, they tend to make jokes and try to prove their point instead.
Bo:
It's almost a double-whammy being gay and vegan, isn't it? Things are rapidly changing and it's much easier now. However, it hasn't always been like this and there's still a long way to go. If you're gay and vegan, your dating pool shrinks exponentially.
Interestingly, there are many parallels between being gay and vegan:
Both are not the norm.
Both are considered a danger to the establishment because they're challenging it. 
Both have experienced oppression, abuse and ridicule. 
Both are at their core about love and compassion.
This is maybe why a number of LGBTQ+ people are also vegan. They get it.
Richard:
When done properly, veganism and queerness are both an exercise in acknowledging our differences and making the choice to practice compassion regardless. It's easy to extend love and acceptance to a person you already feel connected to, or to a companion animal you've known for years, but what about everybody else? To me, veganism and queerness are about making a promise to celebrate life in all forms, not in spite of our differences, but because of our differences.
Dani and Vane:
We believe that everyone needs good cake, no matter your allergies, food preferences and lifestyle choices or beliefs! And this applies to our community too, we have created a space safe for everyone to enjoy and show their colours we do not tolerate any kind of racism, homophobia or transphobia in our space. We can always do more, work harder and raise our voices when we see injustices, we are aware that a space like Vida Bakery is still not the norm for our community.
Our best seller is the rainbow cake. It symbolises who we are and what we believe in! A slice of cake for us all!
Patri:
Being vegan or LGBTQIA+, you often come across people who are not familiarised with the concept, or only have a superficial understanding of what it means. Having any minority identity, which is intrinsic to our values and who we are, requires a fair share of emotional labour and education that can be taxing – but in the end necessary to create a more fair and tolerant society.
What are the values and the message behind your business/blog? What are your hopes for the future of your business and veganism?

Maritsa:
The message I'm utilizing my business for is to normalize that eating animals is not only unnecessary and harmful but gross and unhealthy. My hope for my business' future is that I'm able to grow at a large enough scale to influence consumers to ditch meat and dairy because vegan food is accessible and delicious.
Bo:
MuLondon was created to make a change – a change that is more than skin deep. We have proactive environmental, recycling and fair-trade policies and support for community projects, and we strongly oppose animal testing and exploitation.
We believe that businesses can be run honestly, with respect for our fellow humans, all animals and the environment. MuLondon is a member of 1% For The Planet and is a Certified B Corporation while proudly supporting Stonewall. Read more about our certifications and Corporate Social Responsibility.
My hope is that veganism one day becomes the norm. I think we're already heading there and that makes my heart sing.
Richard:
Ever since I was a teenager, food and cooking have been a source of joy for me. One of the reasons I didn't go vegan earlier was that I used to assume vegan cooking was intrinsically punitive. As though joy left the chat along with meat and dairy, but that's so far from the truth. School Night Vegan has become a way to remind people that ALL food should be joyful. It's never my mission to convert anyone to veganism – I believe that change has to come from within. But it IS my hope that I can share my passion for cooking with plants and replace some of that fear with joy.
Dani and Vane:
Vida means life in Spanish, and we dream about a life – a vida – full of happy moments, happy memories with the ones you love, that can be sharing a cake slice for a special occasion or sending a box of goodies by post to your loved ones to remind them that you are there for them! It is all about the celebration of life – vida!
Patri:
Our mission is to make sex exploration fun, empowering, inclusive – and of course, cruelty-free! There is very little control when it comes to the materials used in the sex toy industry, mostly in terms of body safety but also regarding animal-derived ingredients (like those found in glues).
As the world's first company of our kind to get certified by The Vegan Society, we hope many more follow suit. We are lucky there's been so much progress in terms of vegan labelling when it comes to day-to-day products, so we hope to see more of that in the electronics industry.
How has your business/blog been received?

Maritsa:
It has been received really well in my local community! I wish I had more time and hands so that I can scale faster. My community is anticipating its first local vegan deli and I'm so proud of that.
Bo:
We have had customers from every corner of the world. Some buy because our products are vegan. Others because they're cruelty-free and organic. Then there are those that support us because of all of those reasons.
We're really a political company that wants to use business as a force for good. That's why MuLondon being featured on RuPaul's Drag Race & All Stars was such a big deal. We've had a lot of people reach out to us after that, which has been amazing.
Richard:
School Night Vegan has been more successful than I had ever imagined possible. I feel insanely lucky that I not only get to do a job I love but I also get to feel good about the potential effects it's having on my audience.
Dani and Vane:
Very well! We have always been very lucky and had the support and love of many people. Our customers have been coming to our shop for years and years. We absolutely love to make their cakes for every occasion and be part of their special celebrations!
Patri:
We're extremely grateful of the response to our product launch. We've been nominated best new pleasure brand of the year 2021 by XBIZ, an industry powerhouse, and landed our first feature in Cosmopolitan educating about queer sex.
Before our launch, we gave our Kickstarter backers and community early access to the app – and the feedback has been great. We can't wait to start shipping the toys and hear what they think!
Conclusion

I would like to thank the contributors to this blog for giving us their time and input and for all they do towards furthering veganism. Through this type of open and respectful discussion, we take down walls, promote understanding and build closer communities.
By Harriet Macintosh, Vegan Society Supporter Services Coordinator
The views expressed by our bloggers are not necessarily the views of The Vegan Society.