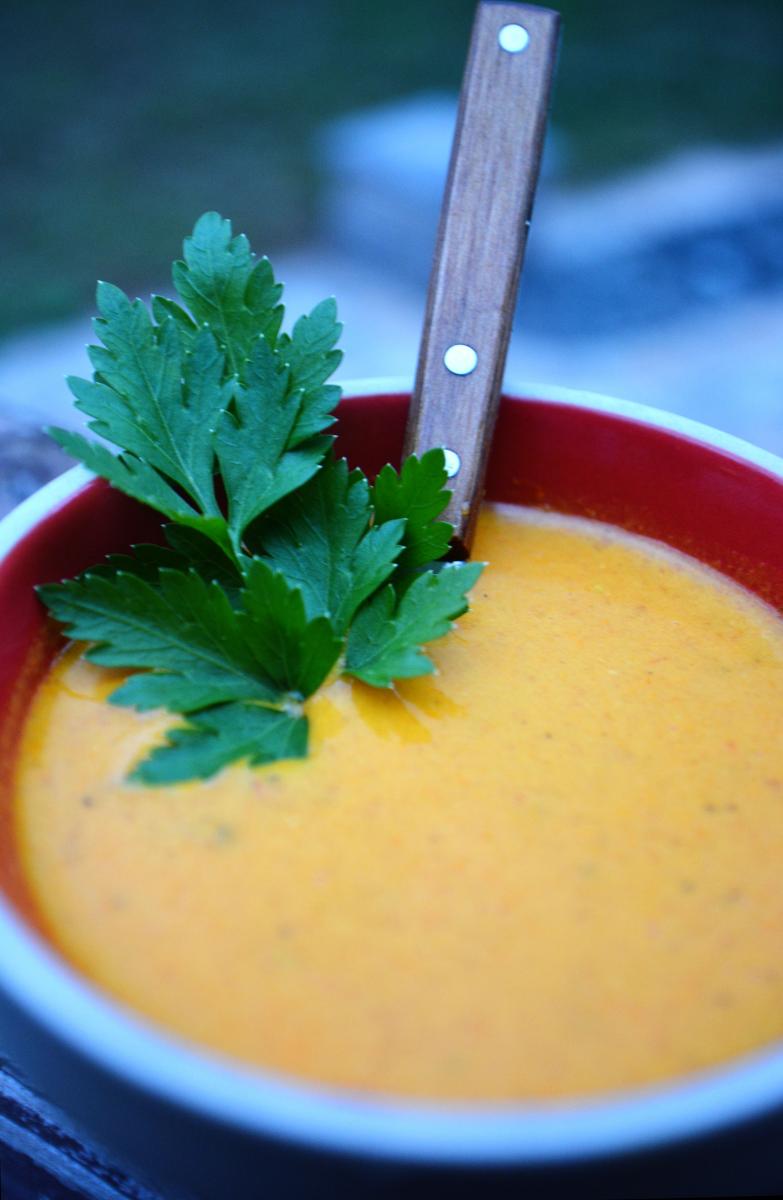 I love the simplicity of this soup. I make it at the beginning of autumn and use fresh parsley from the garden. It's very rich and nourishing - a 'changing seasons' soup.
Ingredients

3 large peeled tomatoes
2 cloves garlic (minced)
Sea salt and black pepper to taste
1 can of coconut milk
1/2 tsp of turmeric
Method

Blend, heat and serve!
Optional: top with fresh parsley
Recipe and image by Annika Lundkvist of veganforallseasons.com.