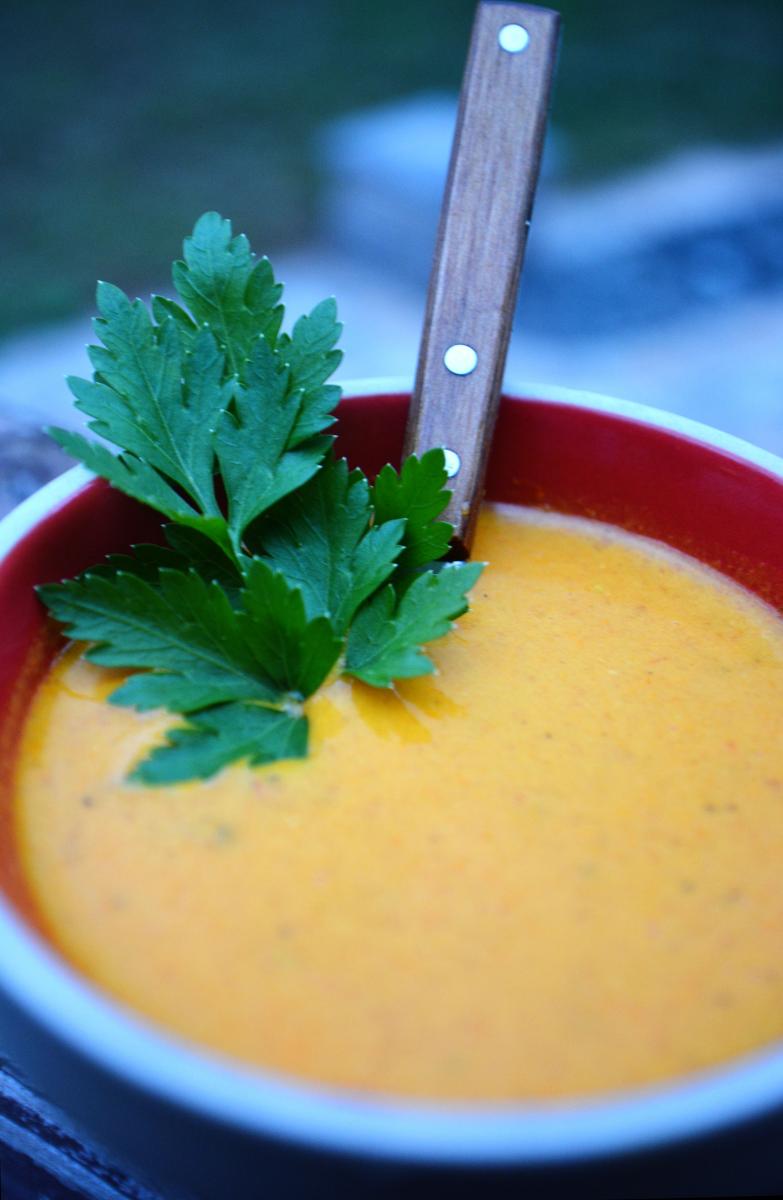 I love the simplicity of this soup. I make it at the beginning of autumn and use fresh parsley from the garden. It's very rich and nourishing - a 'changing seasons' soup.
Ingredients
3 large peeled tomatoes
2 cloves garlic (minced)
Sea salt and black pepper to taste
1 can of coconut milk
Half a teaspoon of turmeric
Method
Blend, heat and serve!
Optional: top with fresh parsley
Recipe and image by Annika Lundkvist of veganforallseasons.com. 
Since you're here...
...please join us as a member and support the vegan movement from just £2 a month. Since 1944, our members have been integral to supporting us as we spread the vegan message, help vulnerable vegans in need and work with institutions and governments to turn the world vegan. As a reward, you'll receive over 120 vegan-friendly discounts, The Vegan quarterly magazine, access to a community of vegans and much more.