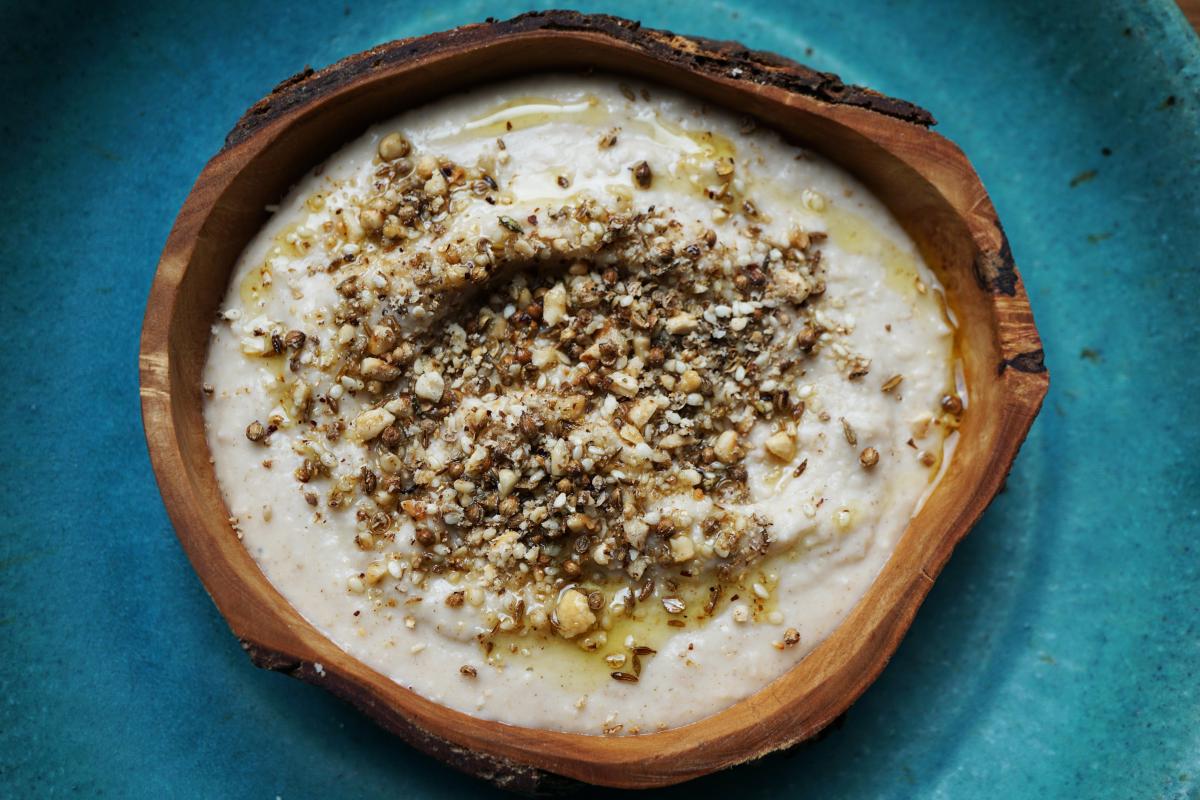 Ingredients 

For the dukkah

1 tbsp hazelnuts
½ tsp sesame seeds
2 tsp coriander seeds
1 tsp cumin seeds
For the hummus

1 can cannellini beans, drained and rinsed
Juice of 1 lemon
1 tsp light tahini
1 garlic clove
1 tsp ground cumin
½ tsp sea salt
1 tbsp extra virgin olive oil
Method

Preheat the oven to 200°C. Put all of the dukkah ingredients on a baking tray, and toast for 10 minutes until everything is browned. Leave to cool, then remove the skins of the hazelnuts. Then roughly grind the nuts and seeds in a pestle and mortar.
Blend all of the hummus ingredients until smooth using a hand blender or food processor.
Pour the hummus into a bowl, top with the dukkah and a little extra virgin olive oil.
Recipe taken from Superfoods 24/7: Delicious Recipes for Superfoods at Every Meal by Jessica Nadel (Apple Press, £14.99)