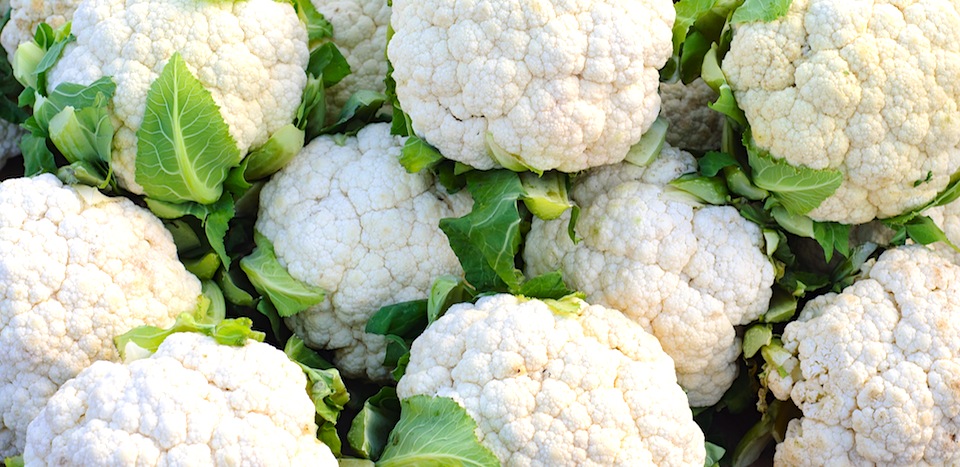 Ingredients

1 medium cauliflower, approx 1lb 6oz (600g)
2 tsp vegetable bouillon
1/8 cup (1 oz / 30g) vegan margarine
1 medium onion, chopped
1 1/8 cups (7 oz / 200g) broccoli, roughly chopped
2 1/2 cups (1 pint / 570ml)  soya milk
3/8 cup (1 1/2 oz / 40g) vegan parmesan substitute
Method

Divide the cauliflower into florets, put into a large pan and pour enough boiling water to cover. Boil for 4 minutes.
Drain, but retain 2 1/2 cups (1 pint / 570ml) of the water and stir in the vegetable bouillon.
Heat the margarine in the pan, add the onion and cook over a low heat for 3-4 minutes until softened. Add 3/4 of the cauliflower, reserving the rest for garnish, add the broccoli and the stock.
Bring the soup to simmer, cover and cook for 15 minutes. Blend the soup in batches with the milk and parmesan substitute, returning it to the pan. Season if needed and gently reheat.
Cut the reserved cauliflower into small florets then add to the soup to reheat.
Serves 4