Support from universities and research networks
The Vegan Society's Research Advisory Committee was established in 2013. With links to universities and a range of research networks, the Committee develops studies on all aspects of veganism. Not only does this extend our reach as a charity, it also enables very useful cross-disciplinary collaboration. Vegan Society staff are empowered with access to the latest research on veganism and we are able to take advantage of joint funding opportunities in new areas of research.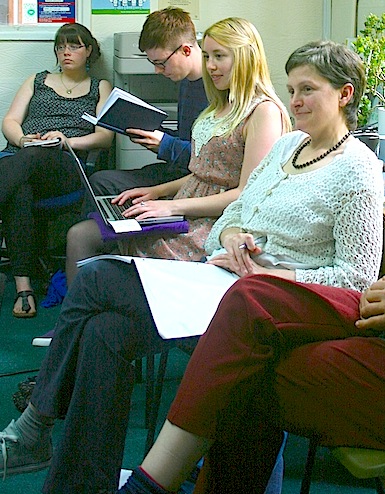 In turn, members of the Research Advisory Committee enjoy opportunities to engage with the public, the media, opinion-formers and decision makers eg. Professor Claire Molloy and Dr Kate Stewart have discussed plant-based solutions for public health at political party conferences.
If you are a researcher and interested in collaborating on vegan studies, then this is the group for you. Through the multi-disciplinary sharing of ideas this group facilitates new areas of research into vegan-related issues. The Committee encourages dialogue, informs individual and collaborative research and teaching, and has a powerful impact on veganism in a wider sense. Find out more about the Research Advisory Committee here.
"The Committee strengthens links between academia and the charity enabling academics to come together from different disciplines in order to collaborate both which each other and with The Vegan Society itself. It formalises the knowledge base of The Vegan Society and brings real-world relevance to academic research and engagement at a time when the issues of interest to The Vegan Society are crucial and timely for society at large" - Dr Richard Twine, Committee Chair
Public engagement
Our Research Advisory Committee wishes to engage with the public about veganism, so in 2013 we partnered with the Cheltenham Science Festival and delivered a lively discussion on the links between climate change and diet (see video below). Dr Richard Twine of our Research Committee was on the panel alongside Professor Tim Lang and Dr Tara Garnett.