Race for all life on earth

Let's show the world just how fit and energetic vegans are by running a plant-powered race. Grab your leather-free trainers and vegan-themed t-shirt and hit the road.
Support The Vegan Society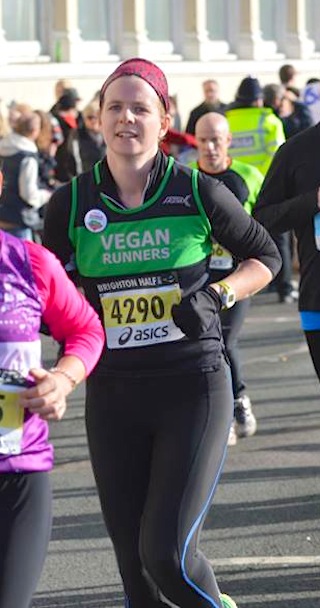 Whatever your level of fitness, we'd love for you to join our team, whether you're looking for a charity place or already have your own.
Not only will your participation show the world what plant power can achieve, but the funds you raise will enable us to continue our work.
Thanks to you, we will be able to continue to advocate on behalf of vegans in vulnerable situations, get vegan-friendly policies in to practice in organisations such as hospitals, schools and care homes and promote veganism to new audiences all around the world. 
Just go to our Just Giving page here and click on the orange "Fundraise for us" button to start your page!
And here's what you'll receive in return...

• Promotion of your JustGiving page on our social media and in our e-newsletters.
• An opportunity to write a guest blog post after the big day, telling your story.
Can't wait to get going? Here's how to take part:

If you already have your own place in any upcoming races or are thinking of signing up, all you need to do is let us know by dropping us an email, then we can do our best to support you and help you reach your fundraising target.