Research Advisory Committee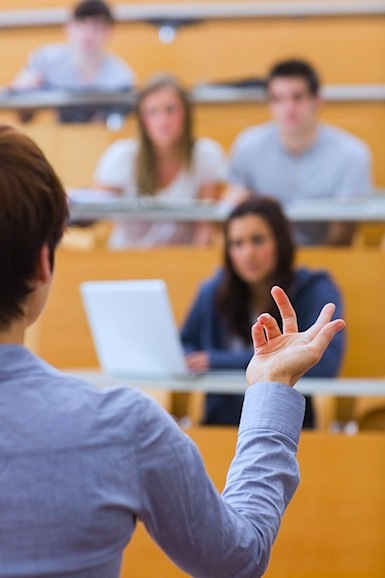 The Research Advisory Committee (RAC) supports staff and trustees of The Vegan Society by conducting and sharing academic and other research relevant to veganism. Committee members give advice, recommend references and speak on behalf of The Vegan Society at external events and in the media.
Academics can benefit from joining the RAC: 
• reach media and policy audiences more effectively
• foster cross-disciplinary collaboration e.g. environment and health
• improve networking with other researchers in the same discipline
• public engagement & understanding
• funding opportunities for research or outreach
• find out more about who is 'becoming vegan'
The involvement of the RAC helps The Vegan Society:
• link up with Universities and research networks
• develop study of all angles on the benefits of veganism 
• pursue joint funding opportunities for research or outreach
• influence student research projects on specific areas of interest
• research support for political advocacy and media work
The Research Advisory Committee is co-ordinated by Research Officer, Dr Lorna Louise Brocksopp.  If you would like more information about becoming a member of the Committee, please contact Lorna with a brief biography and your research expertise/interests.
The Research Advisory Committee (2016)
Chair: Dr Richard Twine. Senior Lecturer in Social Sciences and Co-Director of the Centre for Human Animal Studies (CfHAS) at Edge Hill University.
Dr. Samantha Calvert (independent)
Dr Matthew Cole, Associate Lecturer and Honorary Associate in Sociology at The Open University 
Professor Erika Cudworth. Professor of Feminist Animal Studies, School of Social Sciences, University of East London.
Dr Emma Gardner (independent)  
Dr. Eva Giraud. Lecturer in Media, Comms & Culture at Keele University. 
Dr. Michael Greger (independent)
Natalie Joelle. Doctoral Scholarship in the Department of English and Humanities, Birkbeck, University of London.
Dr. Alex Lockwood. Senior Lecturer, Centre for Research in Media and Cultural Studies,University of Sunderland.
Abi Masefield. PhD candidate Centre for Human Animal Studies, Edge Hill University
Dr. Sean McCorry. Sheffield University.
Dr Bob McKay. Senior Lecturer in English Literature, Assistant Director of Learning and Teaching; English, Sheffield University.
Professor Claire Molloy. Professor of Film, TV and Digital Media; Media Department, Edgehill University.
Professor Kay Peggs. Department of Criminology and Sociology, Kingston University
Jeanette Rowley. Doctoral researcher at Lancaster University Law School.
Kim Stallwood (independent).
Professor Barry Smart. Professor of Sociology; School of Social, Historical and Literary Studies, University of Portsmouth.
Dr Tom Tyler. Lecturer in Digital Culture. University of Leeds.
Dr. Richard White. Course leader for BA (Hons) Human Geography, Sheffield Hallam University.
Read here for news from the 2016 Research Advisory Committee meeting.