It's election time and we need your help encouraging your candidates to further the cause of veganism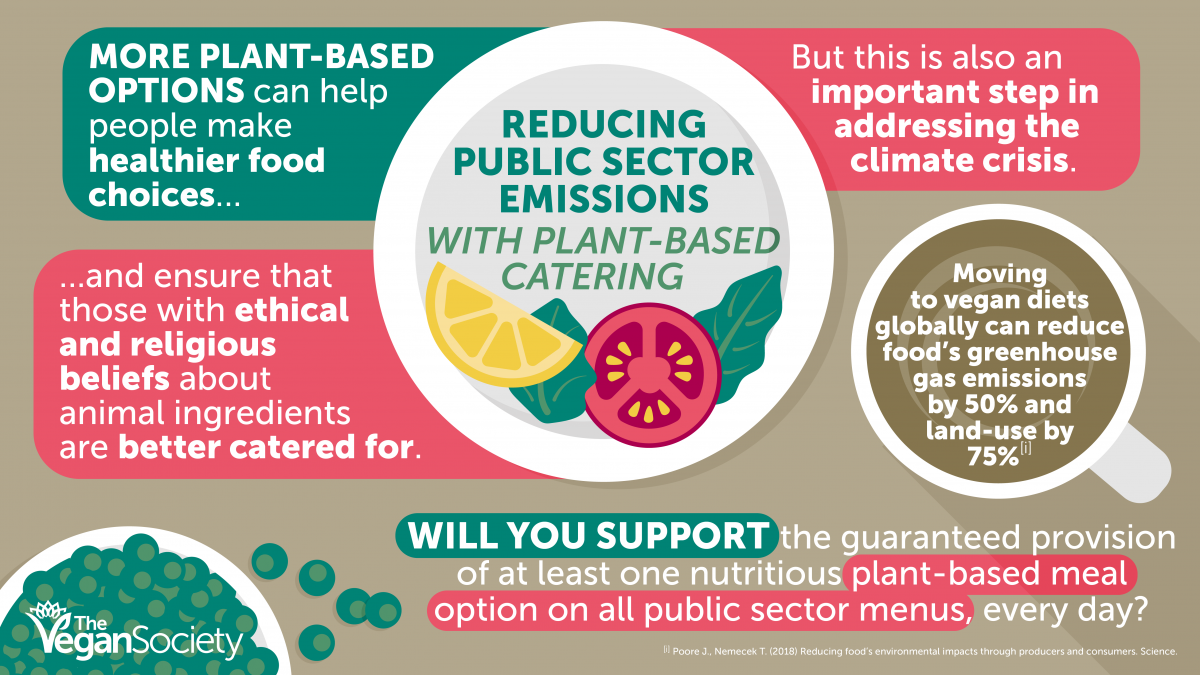 Later this year, the UK is due to host the COP26 climate summit and action must be taken across all sectors of the economy to reduce greenhouse gas emissions. Thankfully, the climate impact of food production, and food choices, has received greater attention over the last few years. The UK Committee on Climate Change has even made reducing animal products central to its recommendations to government.
We're asking elected bodies at all levels of government to encourage dietary change as part of their climate response. This should include changes to public sector catering guidelines to mandate at least one nutritionally balanced, sustainable, plant-based option on all public sector menus every day, including schools, hospitals, prisons and libraries. But this issue is still poorly understood amongst local and national policy makers. Highlighting this over social media will help to educate your local candidates about this issue - it will show them that their constituents care about it and encourage them to make it a priority.
This policy would make it easier to be vegan in public sector institutions and at the same time encourage others to choose more plant-based options. Research suggests that transitioning to vegan diets globally could reduce food's greenhouse gas emissions by 75%. Recent UK Committee on Climate Change reports have identified more plant-based public sector catering as one way of accelerating this transition. Guaranteeing plant-based meal options would also ensure that vegans are not indirectly discriminated against in public sector institutions and help to address some of the many diet-related public health crises affecting the UK.
Take action!
We want you to take action by raising this with your local candidates on social media. Click on the icons below to bring up a suggested tweet.
Be sure to use the hashtag #VeganVote. You can use our Vegan Vote infographic and attach it to your tweet, or share it with your candidates on Facebook.
Find out who the candidates are in your local area