Thursday, 13 September, 2018
Minister of State at the Department for Environment, Food and Rural Affairs (Defra) George Eustice MP is going to speak at The Vegan Society's fringe event at the Conservative Party Conference next month. 

The Vegan Society will hold a series of panel discussions on how veganism can help build a sustainable and healthy food future in the UK, including a fringe event at the Conservative Party Conference on 2 October, which Mr Eustice will be attending. 
Vegan rights will feature at this year's Party Conferences, with our Catering for Everyone campaign for a daily vegan food option on every public sector menu.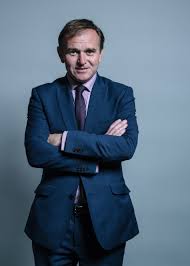 George Eustice MP, Farming Minister
We work to encourage vegan-friendly policy making, such as measures to protect the rights of vegans, to encourage more vegan provisions in institutions, and to promote plant protein agriculture as an alternative to animal farming.
Louise Davies, our Head of Campaigns, Policy & Research, who will speak at the fringe events, said: "Service providers have an obligation to provide for vegans but sadly, provision for vegans in the public sector is lacking, with hospital patients and school children often going hungry.
"We hope politicians will agree on the importance of our Catering for Everyone campaign and join us in urging institutions to provide healthy and environmentally-friendly vegan options."
Graham Neale, Vegan Society Trustee and Chair of Green Liberal Democrats, said: "I'm looking forward to hearing the environmental argument for a reduction in meat and dairy production and consumption in the UK.
"As Liberals we value personal choice, but we need to understand just how much tax payers money is being given to meat and dairy producers. The environmental consequences are rarely discussed, and this will be a chance to hear an important side of the debate that is often side-lined.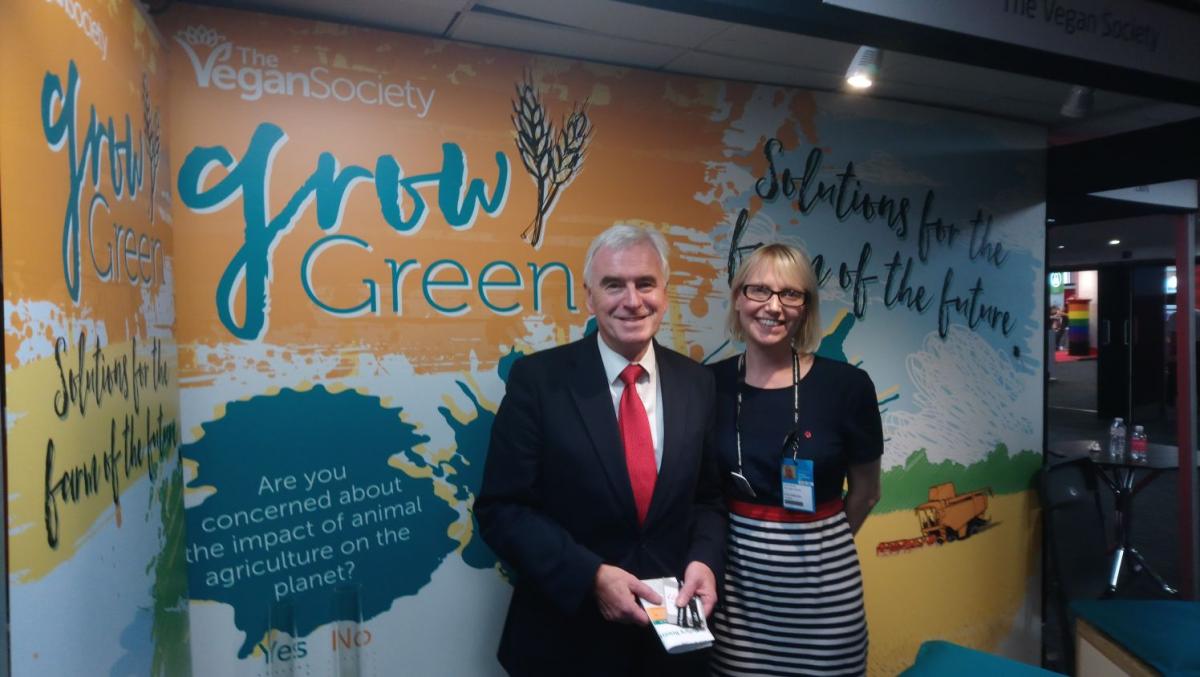 Shadow Chancellor of the Exchequer John McDonnell (left) with The Vegan Society's Louise Davies at last year's Labour Party Conference
"The ethical arguments may be less important to some politicians, but with more young people rejecting meat and dairy, veganism may be a way to connect with young voters, and demonstrating a commitment to people and planet."
We will also be gathering signatures for our government petitions to secure vegan options on every public sector menu.
If you'd like to learn more about our involvement in Party Conferences this year and the fringe events we will be holding, please click here. 
Top photo: Wikipedia, Creative Commons