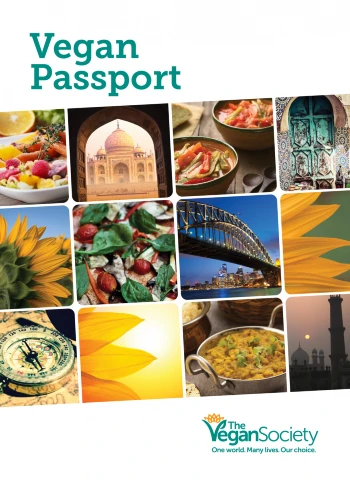 Travel the world with confidence and enjoy local dishes without compromising your beliefs with the new and improved Vegan Passport, now available in a brand new app.
Our multilingual vegan phrasebook is a must-have for globetrotting vegans. It is now available for the very first time in an app, which is small enough to be easily downloaded to your phone, but big enough to include languages covering 96% of the world's population.
The fifth edition of this essential guide has been updated with a new design and layout, and expanded to 78 languages including Hausa, Igbo, Xhosa and Zulu.
And when words don't work, you can rely on our new and improved 'If All Else Fails' section which includes illustrated images to ensure you have no problem explaining what a vegan does and does not eat, no matter where you are in the world.
The Vegan Passport is available now in a convenient digital format downloadable on the Windows, Apple and Google Play platforms and also available offline. The new physical book is out now via our shop. Bon voyage and bon appétit!
Download the app now via the Windows store, the App store (US and UK) or Google Play.