A vegan cafeteria, Sudfeh, opened its doors for the first time. Located on the campus of Al Quds (Jerusalem) University, the cafeteria is not only the first of its kind in Palestine, but also in any university in the Arabic-speaking world.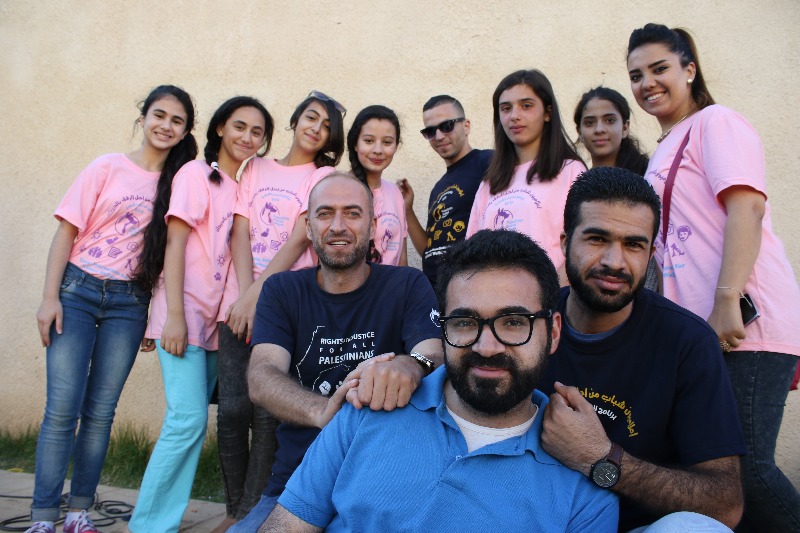 In its first month, Sudfeh provided over 1,600 vegan meals to students on campus and the feedback has been hugely positive.
Initially sceptical, students soon realised that the food served in Sudfeh is not only freshly prepared by talented chef, Anan, and his team, but that the dishes on offer are familiar Palestinian cuisine which are vegan by default.
For example, hummus, foul (beans), soups, stuffed vine leaves and falafel are delicious dishes that form a large part of the Palestinian diet and have always been vegan.
Add to this traditional favourites which can be "veganised" very easily, such as maqluba ("upside-down rice") and the Sudfeh menu is keeping students coming back.
Palestinian Animal League (PAL) are the organisation behind its success, and also run many local animal welfare projects, as well as campaigns to encourage the growth of veganism. 
Ahmad Safi, the Executive Director of PAL, said: "Sudfeh has become something of a household name in the University.
"We already have a growing loyal customer base who come and eat with us every day.
"We are so delighted that Sudfeh has become a reality and would like to thank everyone who made the project happen."
The start-up funds for the café – which came to £10,000 – were raised via donations made by 200 individuals and organisations, including a grant from The Vegan Society, via a crowdfunding project.