Tuesday, 13 October, 2020
When it comes to food, it's easier to recognise which products are suitable for vegans – or is it?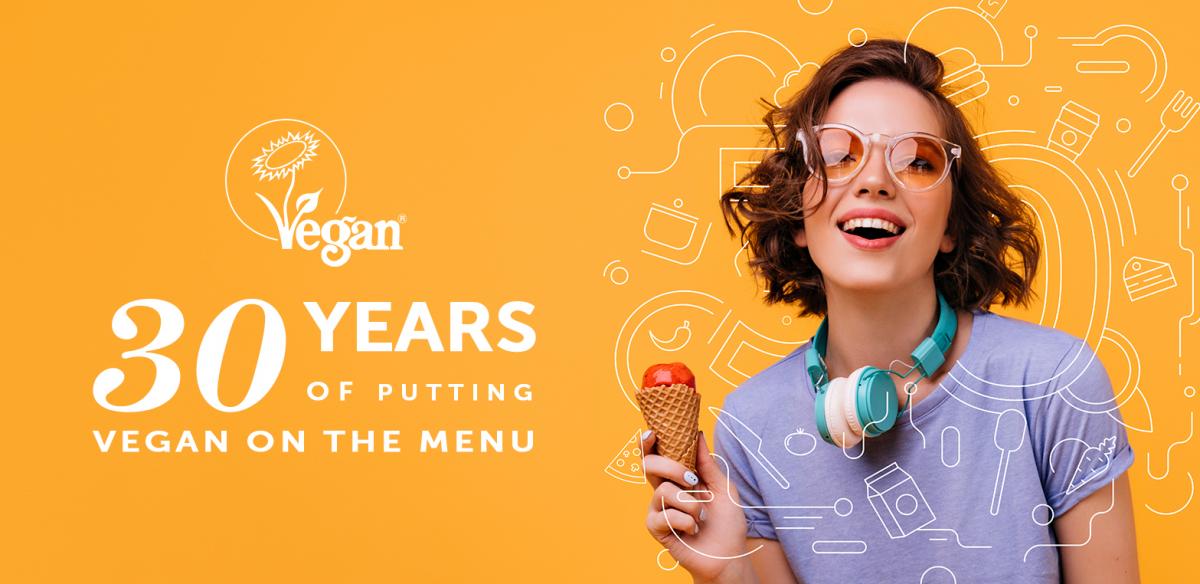 Ingredients like 'milk' or 'gelatine' are clear indicators that a product is not vegan, but there are some that don't immediately stand out like this. That's where we're here to help! As the charity who coined the term 'vegan', we've been around for 75 years and our Vegan Trademark celebrates it's 30th anniversary this year. Our team works hard to check that the products we register meet our gold standard in order to help you shop vegan with ease and confidence.
Here are some of those not so obvious ingredients we look out for...
Vanilla Flavouring(s)

When not taken straight from the pod, vanilla is synthetically made. Manufacturers mix several ingredients (natural and/or chemical) and these can include castoreum from the castor sacs of beavers.
'Natural Flavouring'

Often confidential and listed as simply 'natural flavouring' or 'natural flavour', these can be derived from plants or animals. (Honey is a naturally occurring flavour). Whatever the source, there is no way for consumers to tell just by looking at the ingredients on packaging. 
Cooking Oil

Oils are obtained through extraction of vegetables or plants. Some extraction methods may require solvents like fatty acids which can be derived from either plant or animal sources.
Chitin

Used as an additive to thicken and stabilize foods. Chitin is derived from lobster claws and other crustacean shells.
Trypsin

An animal derived digestive enzyme that can be used in baked goods, seasonings and sauces.
Maple Sugar/Syrup

Sometimes manufacturers can include cow or pig fat or dairy in maple sugar or syrup to reduce foaming.
Stearic Acid (or Octadecanoic Acid)

A common additive used as a binder in food which can be sourced from both plants and animals. 
Textured Vegetable Protein (TVP)

TVP (also 'textured soy flour' or 'textured soy protein') is used in lots of meat replacement products. They can have unlisted ingredients or bulking agents that are animal derived – for example, glycerin which can be sourced from plant oils or animal fats.
E-Numbers

Nothing screams 'buzz killer' like having to cross reference which e-numbers are vegan friendly when shopping your favourite snacks! If you see our trademark however, it tells you we've done the work for you. Here are some e-numbers we look out for:
E304 – Ascorbyl Palmitate

A fatty acid that can be animal derived. It's often found in oils, fats, margarines and butter.
E104 – Quinoline Yellow

Helps change the appearance of food like sauces and coatings on sweet treats. The production process can also use fatty acid from animals.
E234 – Nisin

A preservative in foods like tomato paste. It's produced via fermentation using bacteria which can be obtained using casein from cow's milk.
E160a – Beta Carotene/Provitamin C

A pigment in soft drinks, cakes and butters. Production methods can include dispersing the beta carotene in gelatin as a stabilizer.
Is 'may contain' still vegan?

The Vegan Society does not claim products registered with the Vegan Trademark are suitable for people with allergies. This will depend on the standards achieved by individual manufacturers. To encourage a serious commitment to avoiding cross contamination, our license agreement asks companies to confirm that they strive to minimise it as far as is reasonably practicable.
So, products registered with the Vegan Trademark can correctly say 'may contain milk'. We encourage manufacturers to produce more foods without animal ingredients to reduce the exploitation of non-human animals. As demand for vegan products grows, the number of vegan production lines and factories will increase.
To shop the Vegan Trademark, just look out for our logo on food products and menus. Here are some treats registered by us to get you started with your next vegan food shop:
Savoury Snacks

Eat Real Chips – Eat Real have a range of chips/crisps registered by us. Available here.
Abakus Foods Super Crunchy Seaweed Crisps – a healthier option for snacking. Available at Holland & Barrett and here.
Sankofa Plantain Chips – available in six vegan flavours. Shop them here.
Sweet Treats

Freedom Mallows – perfect to accompany with your hot drinks or in your bakes! Find them in Sainsbury's, Morrisons, Holland & Barrett and more.
Galaxy Vegan Chocolate – available in Smooth Orange, Caramelised Hazelnut, Caramel & Sea Salt, Smooth Mint and Crumbled Cookie. Shop them all at Asda.
We couldn't recommend sweet treats without mentioning cakes! Check out:

Oggs mini cakes, cupcakes and mini vanilla cupcakes. Find your nearest stockist here.  
BOSH! Ultimate Chocolate, Luscious Lemon (Asda and Tesco) and Chocolate Happy Birthday Cake (Asda).
Lazy Day Foods gluten free and vegan chocolate cake. Available at Sainsbury's and www.lazydayfoods.com. 
Just Love Food Company's chocolate celebration cake (Asda, Sainsbury's and Tesco) and vanilla traybake (Tesco). 
Ready Meals

Eat.Plnt's frozen ready meals are available in eight flavours and can be reheated in the oven or microwave. Shop them at Holland & Barrett or www.eatplnt.com.  
Chef Akila have seven home cooked vegan dishes to choose from  including Chef's Jackfruit Biryani and a Vegan Tikka Masala! Available here.  
Aldi and Asda also have a range of vegan meals and ready meals carrying our Vegan Trademark so keep a look out the next time you visit! 
Dining Out

If you need to grab some food on the go or you're dining out, check out:
Costa Coffee's range of vegan snacks, treats and warm options like soups and toasties. Just look for our trademark.
Pret's famous Dark Chocolate & Almond Butter Cookie!
Wagamama's vegan menu. With all of their vegan options are registered by us, Wagamama is a great place to eat vegan if you're dining out or ordering food.
Supermarkets

If you're in doubt about which brands to look out for, Aldi and Asda have a huge range of own brand products registered by us so look out for our logo on packs!
Don't forget to supplement your diet with The Vegan Society's very own VEG 1 multivitamin formulated for vegans, by vegans. It complements a balanced and varied vegan diet, providing carefully selected vitamins and minerals in one chewable daily supplement in orange or blackcurrant flavours. Shop here.  
We have almost 14,000 food products registered with the Vegan Trademark so this is just a tiny snippet! Keep looking out for the Vegan Trademark when shopping and follow @vegantrademark on Instagram and Twitter for more of our latest food registrations. We'd love to see your favourite trademarked products too so be sure to tag us in your posts!
By Vegan Society Digital Marketing Officer, Nishat Rahman
The views expressed by our bloggers are not necessarily the views of The Vegan Society.