Thursday, 2 February, 2023
The Vegan Society celebrated the growth of the vegan market at a Parliamentary Reception hosted by the All-Party Parliamentary Group on Vegetarianism and Veganism

On Wednesday 11 January 2023 the All-Party Parliamentary Group on Vegetarianism and Veganism, sponsored by The Vegan Society and V for Life, held an exclusive parliamentary reception. The event celebrated Veganuary, the growth of the vegan market and the huge opportunity this presents for future sustainable economic growth in the UK.  
Shadow Minister for Climate Change and Vice Chair of the group Kerry McCarthy MP introduced the event. She welcomed several industry leaders such as Burger King and John Lewis, plant-based innovators, policymakers, influencers and celebrity guest speakers – including actor Paul Higgins and TV personality Jasmine Harman – to discuss the progress of veganism. The Vegan Society's Trademark clients – Krispy Kreme, Crack'd, Oodles Organic and Coastal Reserve wines – provided delicious new products for guests to try. 
The event was a great success, with the room at full capacity and well attended by MPs. CEO of The Vegan Society Steve Hamon gave his expert view on the direction of future trends in the vegan market, including the expansion of greater dessert options and increasing demand for vegan fashion and cosmetics.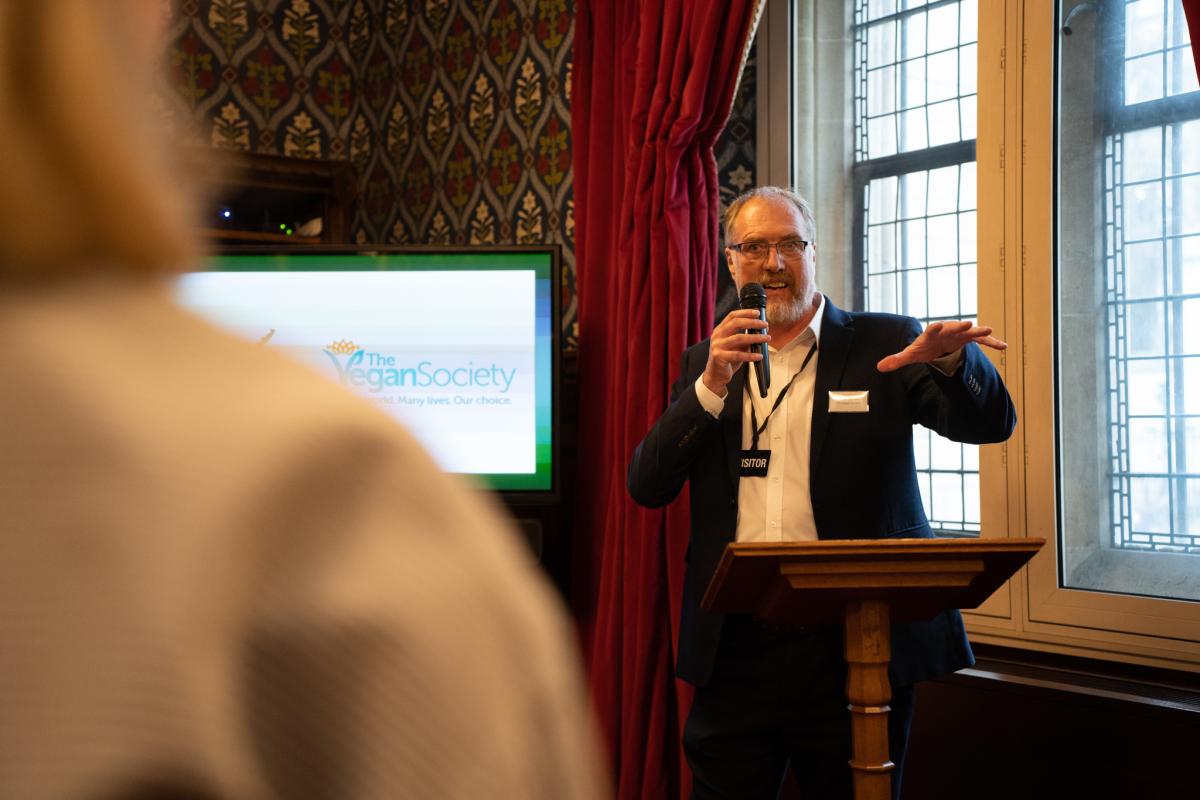 Claire Ogley, Head of Campaigns, Policy and Research at The Vegan Society, commented: "The event highlighted the potential for the UK, as a centre of technological innovation and with a large vegan and vegetarian population, to lead the growth of the plant-based sector globally, which represents a huge opportunity for more sustainable economic growth for the UK. To anyone considering going vegan, I'd say go for it! It's never too late to choose a lifestyle that is kinder to animals and the environment. Any businesses considering expanding your offer – the future is vegan." 
The views expressed by our bloggers are not necessarily the views of The Vegan Society.