It's the season of giving, and whilst we're all trying to save the pennies this year, it doesn't mean you can't treat loved ones with thoughtful presents. We've put together a list of nine budget and vegan-friendly gift ideas as part of our Live Vegan for Less campaign, so you can spoil friends and family this festive season.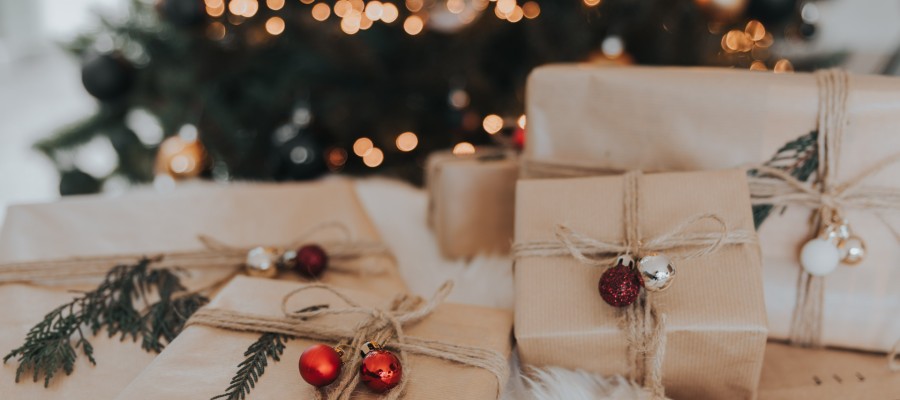 The gift of nature  

Faith in Nature has a lovely range of wonderful smelling soaps, washes and lotions, with gift sets ranging from £6 to £10 – including their Grapefruit & Orange Body Care set. Not only are the products vegan , but they contain naturally derived ingredients, helping your loved ones to feel more connected to nature with every use.  
Personalised gifts  

Personalised gifts are a great way to make your nearest and dearest feel special this holiday season – and they don't have to be expensive. Etsy is the perfect place to find budget-friendly and customisable gifts, ranging from tree decorations to keyrings and more.  
The gift of relaxation  

Looking for cheap gifts that will pamper your loved ones? We have you covered! ASDA's Natures Remedy Postable Pamper Box is only £4.50 and the Sacred Roots Calm Oil Burner Set  is just £6. Primark is also a great place for gifts that can help loved ones relax. They have a variety of vegan bath fizzers for as little as £1 each!   
DIY gifts  

Have a foodie on your gift list? A DIY countertop herb garden will make an awesome gift for them. By using up some old mason jars, small rocks or pebbles, soil, horticultural charcoal, herb plants/seeds, a wooden box and some labels, you can create the perfect assortment of fresh herbs to help friends and family liven up their meals. Not only does it make for a cheap gift, home-grown herbs are also free from harmful chemicals, giving people one less thing to worry about in the kitchen.  
Instead of throwing out used tins, repurpose them! We've highlighted all the different ways you can re-purpose your VEG 1 tins by turning them into something beautiful, such as a planter or vase.   
For a more festive gift, why not make some scented candles? Using some soy wax chips, a cupcake mold, some fragrant spices (such as cinnamon sticks, rosemary, star anise, cloves and bay leaves), mini pinecones and candle wicks, you can create a cosy and festive aroma for friends and family this holiday season.   
Membership gifts  

Gift loved ones with a membership to organisations and charities they love and support! For just £2 a month, you could gift a Vegan Society membership to a friend or family member, giving them access to our quarterly magazine, our members' newsletter with exclusive deals and competitions, and over 100 discounts on food, clothing, cosmetics, books and more – including 15% off at The Body Shop, 20% off at Love Raw and 15% off at Friendly Soap. Head to vegansociety.com/join to sign up a loved one to a gift membership.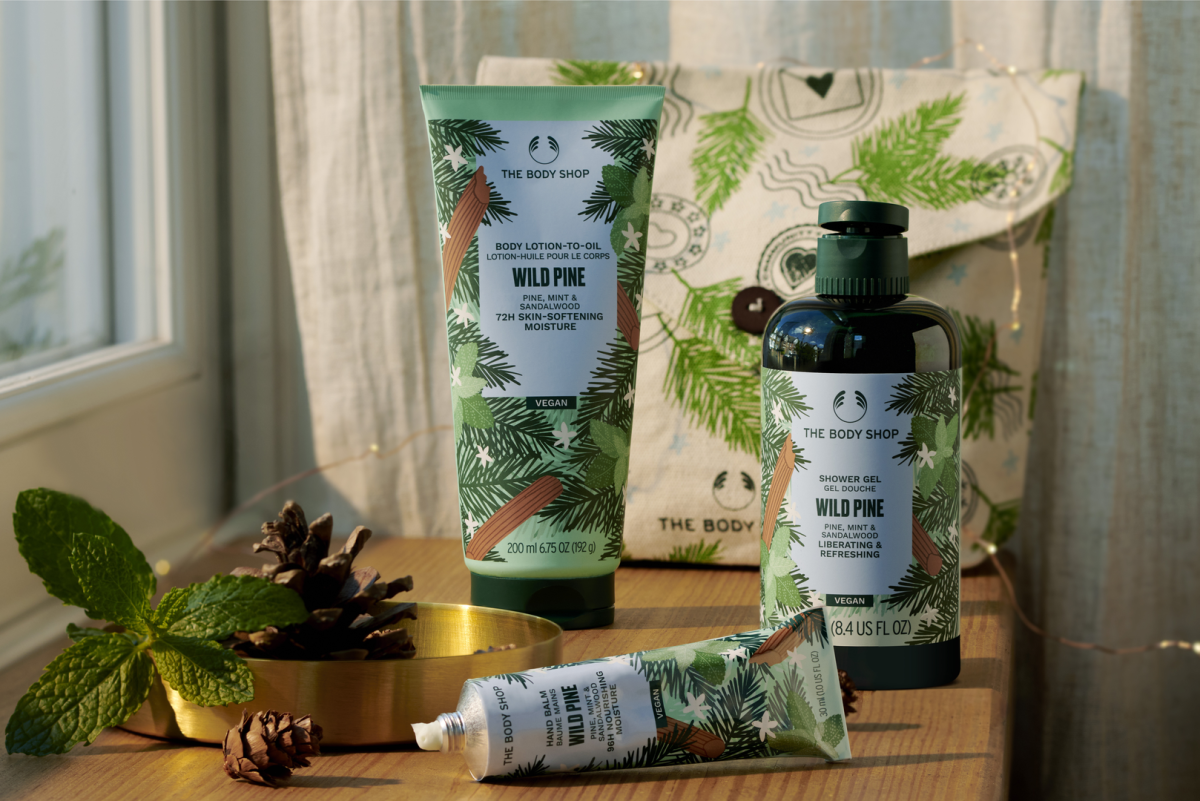 Spread the cost with thoughtful gifts  

Did you know that some of the best gifts don't have to cost anything at all? One of the most thoughtful and exciting ways you can show your loved ones you care about them is by completing the '12 Dates of Christmas'. All you need to do is write down 12 different date ideas for each month of the year, starting in January, and pop them in a jar or box for your loved one to open at the start of every month. These dates can be as adventurous, romantic and creative as you like and can include things such as picnics, walks, home-cooked dinners, arts and craft days, cinema dates and much more. Not only does this ensure that you are getting some fun quality time together throughout the year, but it spreads the cost of a present over the whole year, helping you save some extra cash this month!  
Friendly fashion  

If you're looking to spoil a fashionista in the family, New Look have a Vegan Trademark certified range, so you can feel confident that products are free from animal ingredients. These faux fur double strap slider slippers are the ideal gift for keeping cosy this winter and come in a variety of colours for just £9.99.  
Buy second-hand   

One of the best ways to find the perfect gift on a budget is by shopping for second-hand pieces. You can find everything from vintage clothing to fun and quirky homeware in charity shops or on second-hand shopping apps such as Depop and Vinted. If someone on your gift list is a big music fan, why not have a browse on eBay to see if you can grab their favourite artist on vinyl? Not only is second-hand shopping better for the environment, but you'll be sure to get a great gift they'll love at an affordable price.  
Stocking fillers  

We all love a good ol' stocking, and Wild is the perfect place to find stocking stuffers suitable for the environmentally conscious. They have a variety of eco and vegan-friendly products, including these natural soap bar packs for just £10 each.  
Need stocking fillers for the little ones? You can find a whole range of vegan and child-friendly stocking fillers online to help youngsters explore their crafty side – from mini puzzles and colouring books to build-your-own toys and more.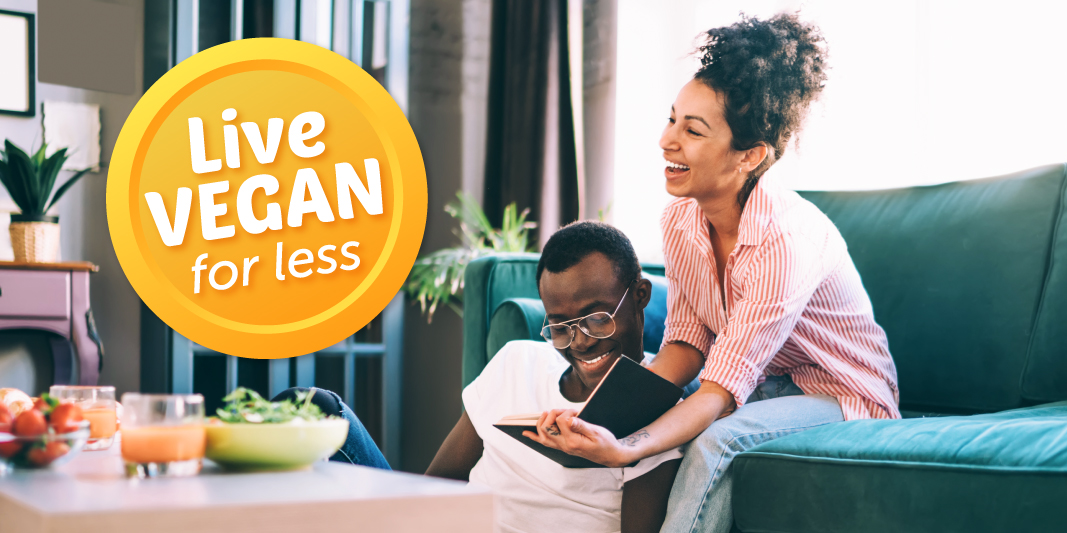 We hope this guide helps to ease your gifting stresses this holiday. For more advice on how to budget over the festive period, check out our top tips to keep the celebrations cheap and cheerful, as part of our Live Vegan for Less campaign. Don't forget to download our three-course festive dinner menu for free – costing approximately £22.18 for a group of six! Follow us on social media and the Live Vegan for Less campaign using the hashtag #LiveVeganforLess. 
From everyone at The Vegan Society, we wish you the happiest of holidays! 
The views expressed by our bloggers are not necessarily the views of The Vegan Society.