Do you share your home with a mini vegan or a budding vegan? Perhaps you're looking for ways your vegan family can share a fun-filled day out together, around like-minded groups of people who share your desire to live a compassionate life. 

We've delivered this round-up of child-friendly vegan festivals around the UK. Whether you're looking for a way to fill up the summer holidays, or if you're after a vegan-friendly family outing around Christmas, this list should help you bulk out your calendars! 
Have you attended any of the events below? Let us know in the comments what you thought.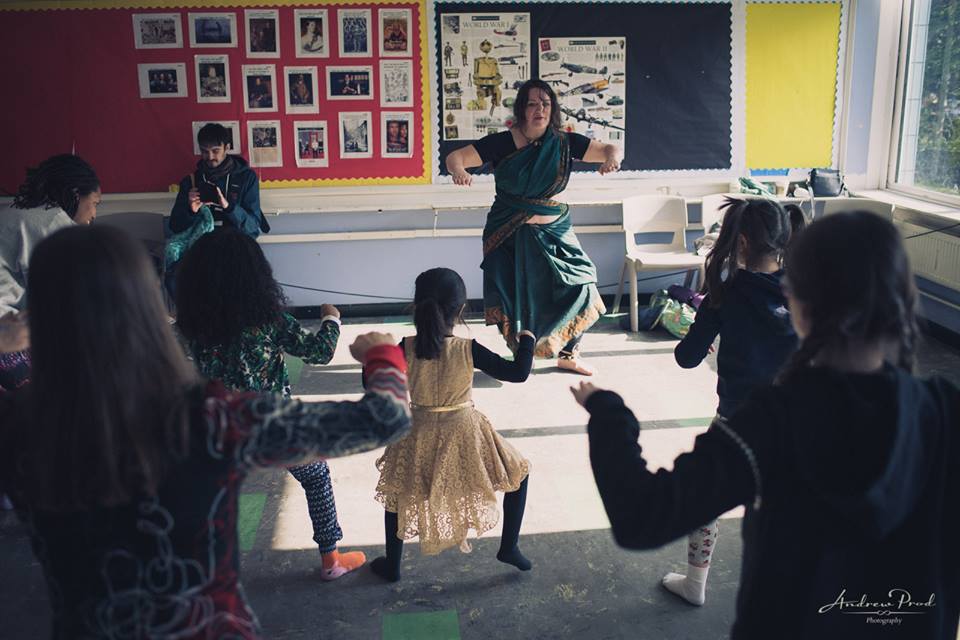 Yogific

Yogific runs a series of events throughout the UK and overseas, all with a focus on combining yoga with veganism. They describe their events as a way of spreading the message of compassion to all beings.
Mini yogis and mini vegans are welcome too! The festivals each have a 'Lil Yogi' room with yoga and meditation classes for children, as well as dance workshops, face painting and henna. 
Visit one of their events in Richmond, Norwich, Greenwich or York over the summer and attend talks on mental health, workshops on Bollywood dance, or catch one of the many live performances.  In addition, all stalls will use eco cutlery and offer a discount to visitors who bring their own.
Dates: Richmond- 22nd July, Norwich- 16th September, York- 30th September, Greenwich- 6th October
Vegan Events UK

Vegan Events UK is another organisation that organise vegan festivals all around the country, so you should be able to find an event near you!
These events are known for being a welcoming environment for visitors of all ages. Children can be kept entertained with activities such as decorating cookies, making animal masks, games, face painting, a ball pit, and activities for younger children.
Vegan Events UK run festivals around the country.  These variously include stalls, talks, cookery demos, yoga, live music and entertainment.
Dates: Bath- 28th July and 3rd November, Portsmouth- 13th October and 20th April, Manchester- 17th-18th November, Essex- 25th November, Dorset- 9th December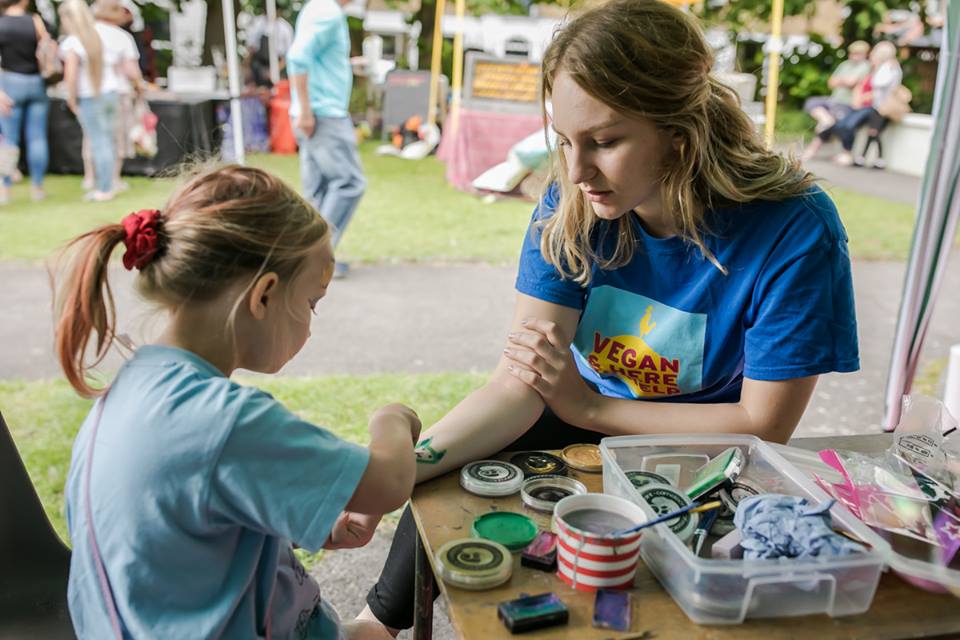 Maidstone Vegan Festival

The family-friendly Maidstone Vegan Festival will take place this summer for the third year in a row.
The adorable 'Children's Zones' will feature a teddy bear corner with storybooks and beanbags, animal face painting, croquet, bean-bag throwing, hoopla, cardboard animal mask making, 'sustainable messy play', and hula hooping for the whole family.  There will be space for children both indoors and outdoors on the lawn.
The event promises to be an uplifting day of live food, talks and live music with Rudy Warman and The Heavy Weather as the headline acts.
Dates: Maidstone - 28th of July 2018
Viva Vegan Festivals

Viva! Is a vegan campaign organisation, who started the festival series with the aim to 'equip people with all the info they need to change themselves or bring about change in others.'  All festivals include stalls and talks, and some also have a vegan bar, outdoors area, cookery demos and free nutritional advice. 
The festivals usually feature a kid's craft gazebo with demonstrations of how to make a variety of things from upcycled materials. The Coventry festival will also have a bouncy castle.
Dates: Coventry - 4th of August 2018, Bristol - 8th of December 2018, Cardiff - 16th of February 2018
Reading Vegan Festival

The festival will host face painting and story time 'for kids big and small', as well as a family-friendly art workshop.
The event is free and spread across two halls plus a street food market.  You can hear from vegan speakers on pets, sports performance, activism and more, watch films, participate in food demonstrations and workshops.  There will be a range of stalls to browse, selling vegan hot and cold food, makeup, perfume, jewellery, gifts, clothing, tea and coffee.
Dates: Reading - 22nd of September 2018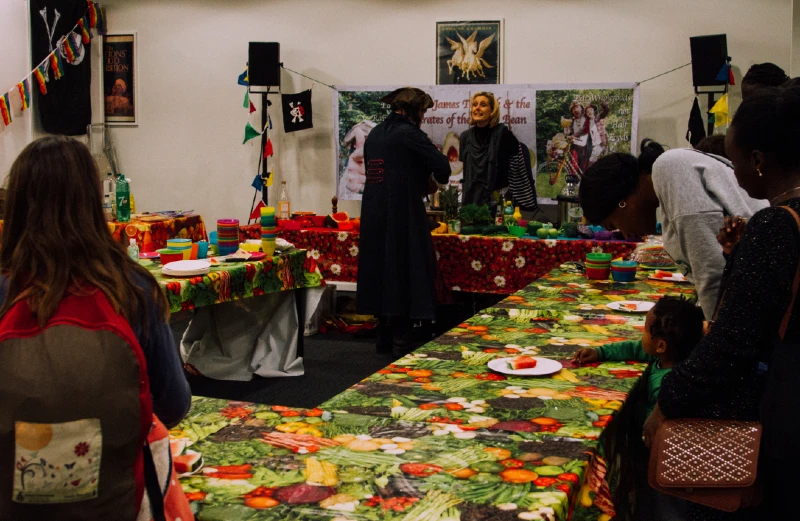 Vegfest UK

London Vegfest is the UK's biggest vegan festival.  It hosts multiple themed areas such as justice and permaculture. Attractions include a vegan food village, cinema, art gallery, cookery demos, and comedy performances. 
There are kid's areas at all events, with the next festival to place in London.  In the recent Bristol festival, kid's entertainer 'Captain James Tea Cook- Pirate of the Carob Bean' hosted a series of dynamic cookery classes mixing in magic, dancing and shouting!  
Dates: London - 27th and 28th of October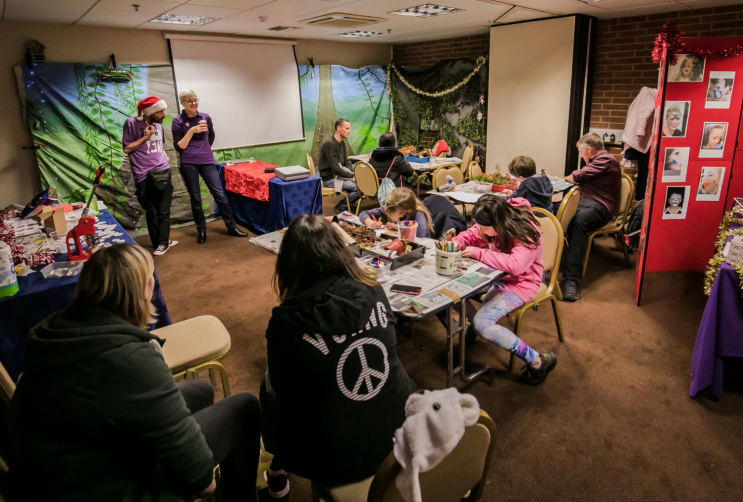 Animal Aid

Animal Aid is one of the UK's largest animal rights groups, and one of the longest established in the world.  They provide resources to help people go vegan, carry out undercover investigations and public lobbying, and have a school education program.  The annual Christmas Fayre hosts stalls, cafes, talks, and even a press-ups contest.  
The children's area and crèche will provide activities including crafts, drawing, button badge making and face painting.
Dates: London - 9th December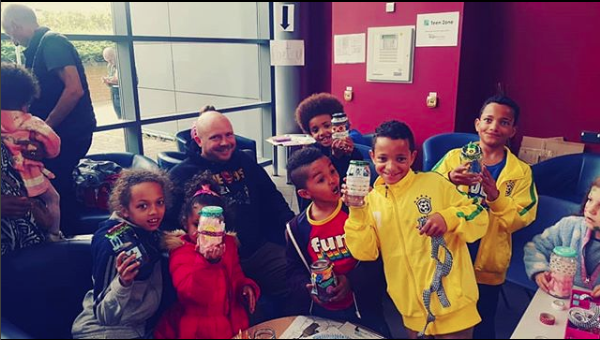 Kent Vegan Events

These festivals offer live music, poetry, comedy and speakers, and are also alcohol-free.  Kent Vegan Events run festivals, monthly markets and comedy nights in Canterbury.  They aim to promote all aspects of social, environmental and animal justice.
In 2018, the Kent Vegan Festival had a children's area on a grassy lawn with a tipi.  There were a variety of activities including face painting, nature crafts and recycled crafts.  There was also a story-telling session, children's comedy show, and hula hoop workshop. 
Dates: Kent - 4th of May 2019
by Helen Long
Find Helen's family-friendly vegan café map and vegan baby shopping list here.
The views expressed by our bloggers are not necessarily the views of The Vegan Society.