Tuesday, 13 December, 2022
With the UK's egg shortage continuing, The Vegan Society shares top egg alternatives for everything from cakes to scrambled eggs.

As the cost of living and the avian flu outbreak continue to impact the farming industry, egg producers are having problems meeting the demand for eggs, resulting in shortages here in the UK. The continuing spread of the virus between wild birds and domestic birds has forced both the culling of poultry and, in some areas, mandatory "housing orders", which means that free range hens must be moved indoors. Consumers may be concerned that the eggs they usually buy will no longer be "free-range" - for those worried about animal welfare, now is a perfect time to explore one of the many egg substitutes. 
Swapping out eggs for plant-based products is an easy way to replace eggs in your everyday diet, whilst also avoiding the animal exploitation present in the egg industry – free-range or otherwise. Luckily, there aren't any nutrients found in eggs that we can't find in plant-based foods, allowing us to sustain a healthful diet as we swap meals that typically contain eggs for a delicious vegan alternative!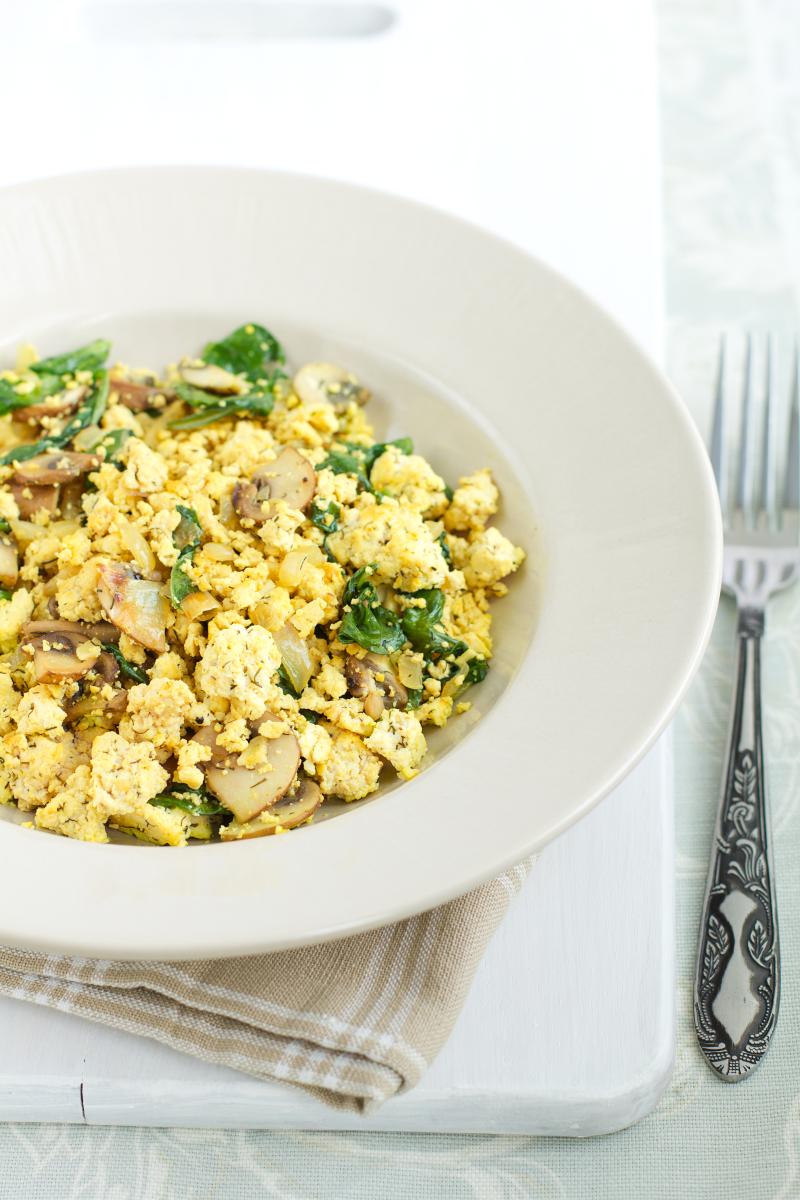 Living without eggs – 5 alternatives 

Breakfasts  

Eggs are a classic component of the typical English breakfast, but luckily, there are now a host of egg alternatives on the market including the versatile Crack'd No Egg Egg and The Tofoo Co. Scrambled. These can be grabbed straight off the supermarket shelf and make for an easy and tasty substitute for scrambled eggs.  
Or, why not try making your own tofu scramble at home? This is a great way to get in a protein hit to start your day, and tofu is a perfect vessel for experimenting with different spices and seasonings! For a true "egg" flavour, try using Kala Namak (or black salt) – the sulphur content replicates an authentic egg taste.  
Baking  

Some may find it hard to imagine producing delicious cakes without the use of eggs but it's much easier than you might think! Many baking recipes omit the use of eggs entirely, such as this delicious raspberry and chocolate cake. Other recipes include alternatives such as flax and chia seeds – both which offer excellent nutritional benefits, including being a great source of omega-3's, as well as replacing egg as a binding agent in your baked goods.  
Egg whites

Egg whites in recipes like meringues, macarons and mousses (and many more!) can be easily replaced with aquafaba. Aquafaba – the water in which legumes (such as canned chickpeas) have been cooked – mimics the properties of egg white, meaning that it can foam and emulsify in much the same way. The low cost of pulses and beans make this an incredibly budget friendly way of replacing eggs, whilst those who want the simplicity of grabbing "eggs" off the shelf can opt for a carton of ready-to-use aquafaba from Vegan Trademark-registered Oggs. 
Quiches & Omelettes 

Are omelettes and quiches a staple in your house? Try swapping out the eggs for silken tofu and chickpea flour (also known as gram flour).  These protein packed alternatives can replicate the texture and setting properties of eggs in some of your favourite dishes. Add leftover veggies and vegan cheese to a chickpea flour batter for a simple and nutritious breakfast omelette.  
Pancakes  

Think it could be difficult to embrace pancake day without eggs? Think again! It's easy  to make pancakes with a simple batter of plant-based milk and flour. These savoury pancakes from Katy Beskow can be whipped up in no time without the use of any egg alternatives. Or, to satisfy your sweet tooth, try adding in a fruit puree, like these fruity pear and ginger pancakes from Jack Monroe.  
Hopefully, our alternatives have illustrated how easy and tasty it can be to replace eggs. Have fun experimenting in the kitchen and figuring out your favourite swaps! For more recipes, inspiration and information around swapping out animal products in your diet, explore The Vegan Society website.
Looking for more classic breakfast inspiration? Our delicious vegan full English breakfast is the perfect alternative with all the favourites from a fry up.