One of the 59 cows donated to a sanctuary by a vegetarian farmer who could no longer bear to send them to the slaughterhouse has given birth to beautiful twin calves yesterday.

Hillside Animal Sanctuary in Norfolk witnessed the first calves being born after Derbyshire-based former 'beef' farmer Jay Wilde gave away his herd to the sanctuary last month.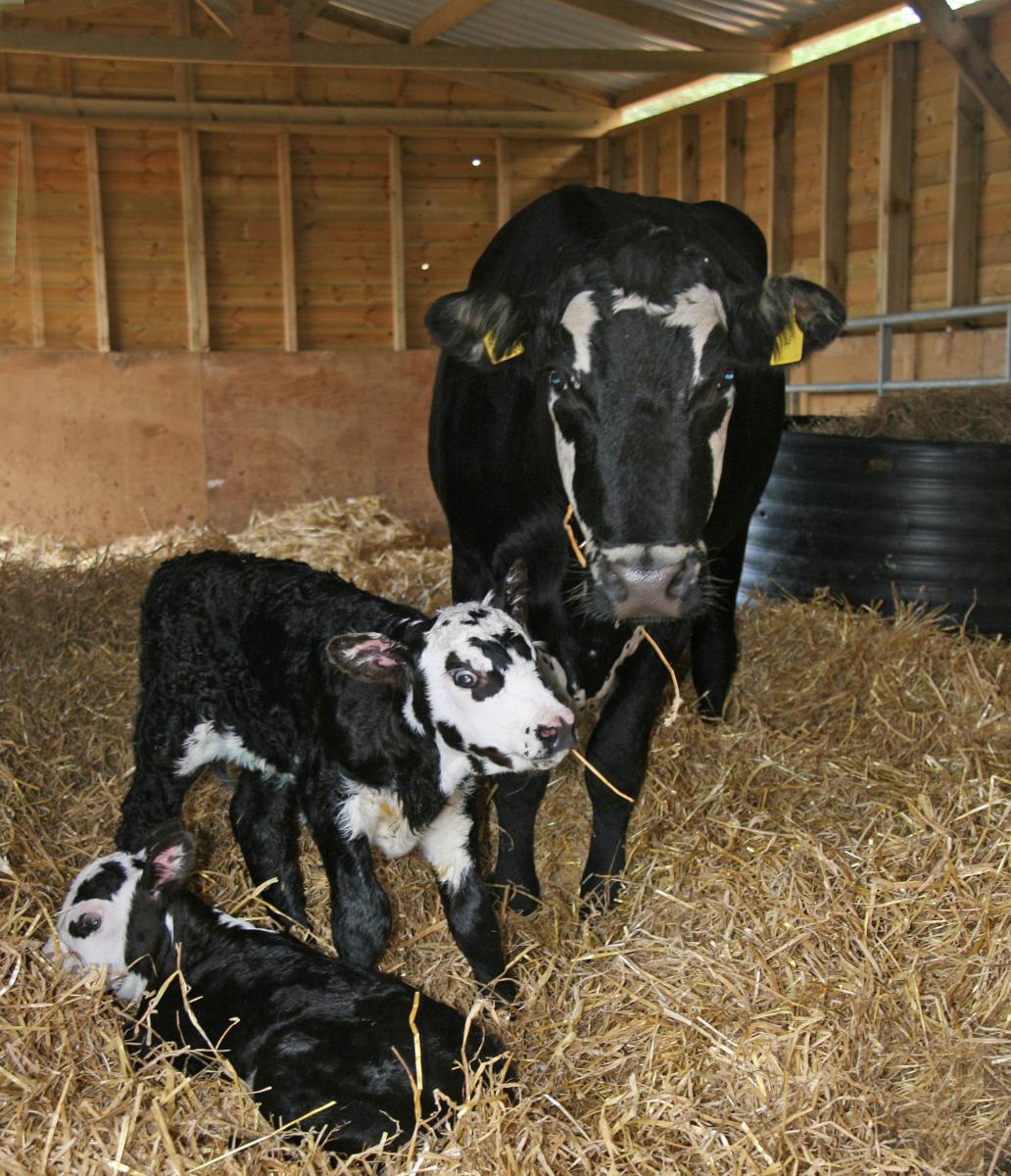 The farmer decided to stop farming animals and switch to growing crops for human consumption after reading our Grow Green report and meeting with us.
The vegan sanctuary wrote in its newsletter today: "We have had great excitement here today, as the first twin calves were born safely, to one of the cows that came to us from Jay, the vegetarian farmer who could no longer bear to send his beloved cows to the slaughterhouse."
Tom Kuehnel, Campaigns Officer at The Vegan Society, said: "It was a great moment in the office when we found out the first calves were born today – we are all delighted to see them happy and healthy.
"The lucky calves will spend their lives being cared for at the sanctuary; unfortunately cows in the meat and dairy industries never get to experience such freedom.
"We hope that this story has touched people's hearts and that they will offer support to both the sanctuary that is looking after the cows and Jay who chose compassion over profit."
Hillside is hosting an open day this Sunday, 23rd July, from 1-5pm, with a free entry. For more details please visit www.hillside.org.uk.