Work with us
The Vegan Society is an anagram of The Nicest Voyage. Quite fitting, we think, as for many people veganism is a journey – and a pretty remarkable one at that. Regardless of where you are on your vegan journey, our staff are on hand to make it easier, healthier and more fun. And if you think you'd be great at helping others with this, read on, as this may be right up your street.
The Vegan Society makes veganism more accessible and an easily adopted approach by supporting individuals, policy and decision makers, caterers, manufacturers, health care professionals and the media.
Who we're looking for
Are you passionate about changing the way we treat animals? Do you want to help reduce damage to our environment? Do you want to get people to enjoy healthy vegan food that looks good and tastes great?
As individuals, we have a somewhat eclectic mix of skills, passions and idiosyncrasies… but it works. Probably because we all have one thing in common: we believe we're onto something really special.
In order to meet our ambitious plans for the next few years, we need to recruit some new people to our team in our new offices conveniently located by Snow Hill station in Birmingham.
Our roles are typically office-based, however remote working will be in place until social distancing measures are relaxed/removed. After these restrictions are eased a flexible work schedule could be considered.
What we offer
A fun and supportive team.
A solution-focused atmosphere and hard-working environment.
Flexible working hours.
Employee Assistance Programme and health cash-back scheme.
Cycle-to-work scheme.
Childcare vouchers scheme.
Animal companion compassionate leave.
Ethical pension scheme (5-7% employer contribution).
Death in service benefit.
28 days leave + 8 bank holidays.
Central Birmingham office location.
The Vegan Society as an organisation values equality, diversity, and inclusion. We want to be an organisation that tackles any structural discrimination or prejudice. We are actively trying to increase diversity in our organisation and encourage applications from all sections of the community.
---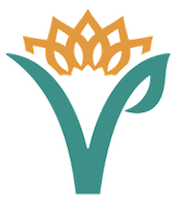 £32,029–£38,813
full time (37.5 hours per week)
The Service Operations Manager will be responsible for managing the process and team members who register products with the Vegan Trademark. This includes customer service, licence renewals and updates, as well as developing mutually beneficial relationships with our trademark holders. The role will promote a culture of excellent customer service as well as efficiency in everything the team does.