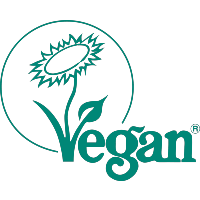 Thank you to our Vegan Trademark holders for supporting us by providing fantastic product samples to share with people who interact with us during COP26. We are grateful for your support.
Find out more about trusted vegan labelling by the Vegan Trademark. 
Check out the company biogs below to learn more.
We are also giving out our vegan nutritional supplement, VEG 1. Contained in plastic-free packaging, VEG 1 provides an affordable, reliable source of vitamin B12, iodine, vitamin D and selenium.
Cosmetics, Skincare, Haircare and Nutrition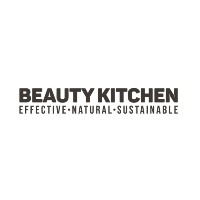 "Beauty Kitchen are on a mission to create the most effective, natural, and sustainable beauty products in the world. Every product in their award-winning range has been designed with sustainability at its heart, including their Organic Vegan Hand Sanitiser spray.
Vegan, cruelty-free and microplastic free, this effectively sanitises your hands with 62% alcohol whilst containing moisturising aloe vera and vegetable glycerine to combat dry skin at the same time. There's also the added aromatherapy benefit of peppermint, spearmint, may chang and orange sweet essential oils, leaving a light refreshing scent.
Combatting single use packaging that is generally used for hand sanitisers, this spray is created in refillable and reusable packaging that can be returned to Beauty Kitchen to be washed and reused time and time again. Welcome to the reuse revolution!"
More information coming soon!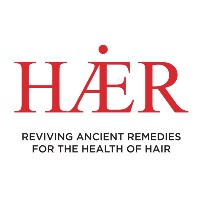 "HAER that is kind to you and the environment. At HAER our values are simple. We believe in combining the natural botanical medical wisdom of our ancestors with sustainable, modern, scientific practice to create 100% natural origin, ethical, luxury haircare for today. HAER Care products are vegan, cruelty-free and GMO-free. Our products are formulated with biodegradable, renewable and sustainable ingredients. HAER is committed to a greener and healthier future, both for people and our planet. We believe that taking care of the world around us is central to taking care of ourselves."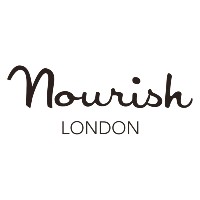 "When you choose Nourish London, you choose 30 years of experience and research into the best combination of ingredients for your skin. Products that have been formulated by scientists with the health of your skin in mind. Products that help combat the effects of daily pollution and work to enhance your skin's natural protective barrier.
Our founder, Dr Pauline Hili, is a pioneer in the clean beauty movement, creating clinically proven formulas combining ingredients such as Kale, Argan, Niacinamide, Vitamin C and Rose of Jericho to improve your skin's natural health. Every product is formulated to help you maintain great looking skin for longer while aiding natural collagen production for firmer, brighter skin.
We do all the hard work to respect the things you value, so you can enjoy certified vegan, organic, cruelty free and alcohol-free formulas for healthy skin and a healthier planet."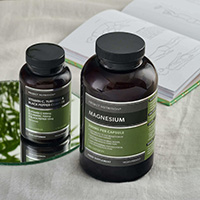 "Project Nutrition was founded in 2019 with the vision of inspiring healthy and sustainable living through research-driven, high-performance supplements with a positive social and environmental impact.
We offer a range of unique supplements and complexes, formulated using highly potent and bioavailable ingredients selected by our team of experts.
All products are manufactured in the UK, animal test-free, and formulated without artificial colours, flavours and preservatives. 1% of all sales are donated to environmental causes."
Cleaning and Household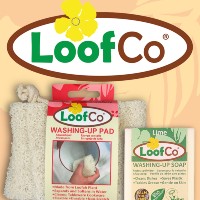 "NatBrands launched their LoofCo range in 2017. Working with traditional skilled suppliers of Loofah in Egypt & Coconut in Sri Lanka, their mission was to create products that reduce household plastic use and waste.
Plastic cleaning sponges, scourers and brushes do not biodegrade and release microplastic particles into the environment when used. LoofCo products make switching away from these plastic products a practical reality, without compromising on effectiveness and value.
Made from vegan plant fibres, mainly loofah and coconut, this ingeniously ecological, plastic free range of pads, brushes and accessories for washing-up, household cleaning and body is inspired by tradition and proven over generations. Launching November 2021, LoofCo has a fresh new look and 12 new products!"
Sweet Treats and Snacks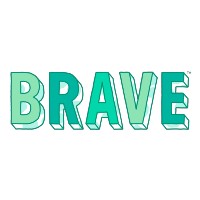 "We're BRAVE and we make award-winning Roasted Peas and Chickpeas that are ridiculously moreish! Our mission is centred around what we call the Super Snack Trifecta: taste, nutrition and sustainability. For us, taste always comes first – our snacks cover all flavours, from spicy to sweet and from creamy to zingy – all of which we've formulated with high-quality, all-natural ingredients.
Secondly, pulses are one of the most sustainable sources of protein on the planet. And not just that, but all our snacks are made in the UK (our peas are even grown in the UK).
Finally, everything we make packs a nutritional punch. Our snacks are packed with more protein than cashews and fewer calories than popcorn, so they are bursting with natural energy and make for the perfect on-the-go snack."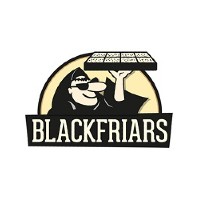 "Made with love and artisan led by our dynamic team since 1988, our vast range of delicious vegetarian and vegan-friendly baked goods will be sure to bring a smile to everyone's face. Baked in Wigston, South Leicestershire, a borough of Britain's first environment city in the heart of the UK, our products are individually wrapped with a long, ambient shelf-life with gluten-free options also available. A recent member of the Zellar scheme, the UK's first sustainability platform for SMEs, we are striving to continue our journey to becoming a carbon zero business before 2030. (Fred is our iconic Friar in our company logo and has been since the 90s)."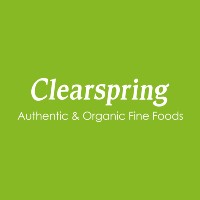 "Clearspring is a family business and since 1993 we have been committed to pioneering authentic Japanese specialities and organic fine foods.
From the humble beginnings of Japanese miso soup, to over 300 organic products today, our premium quality ranges continue to grow. We are continuously inspired to bring diversity, innovation and the art of wellness through food to our offering. All our products are vegan certified, have a distinctive flavour, made with authentic timeless recipes and by traditional methods. We never use any artificial additives or add refined sugars.
We love what we do and invite you to discover the great taste of Clearspring. Please join us on our journey and be part of paving the way to better health for people and planet."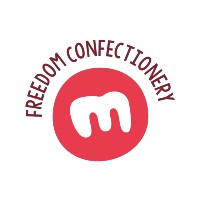 "Home of the World's Original Only Inclusive Vegan Marshmallow – whether following an allergy, religious or lifestyle diet we aim to leave nobody out!
Freedom Mallows are the natural choice for you and your loved ones. We have been tried, trusted and loved by some of the World's biggest household names since 2013. 100% Vegan and Top 14 Allergy Free From. 
Egg and Dairy Free. Gluten Free. Gelatine Free. No Artificial Flavourings. Soy and GMO Free. Vegetarian and Vegan. No Artificial Colours. Nut and Tree Nut Free."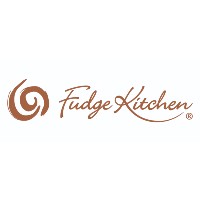 "Nearly 40 years ago we introduced an unknown concept to the UK: creamy, premium fudge, handmade in small batches, using traditional techniques, all-natural ingredients, and decorated individually by skilled artisan hands. We haven't stopped trailblazing or innovating since, and never compromise on any of our core values.
Using an 1870's original specialty recipe, and a whole lot of experience, we took our fudge to new heights. We listened to our customers, identified emerging trends, and sourced the finest authentic ingredients from both locally, and around the world, to produce a range of artisan confectionery that couldn't be beaten for taste and quality."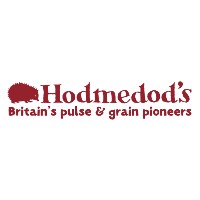 "Britain's pulse and grain pioneers Hodmedod work with British farmers to support and develop more diverse and regenerative farming systems and produce a wider range of delicious and nutritious plant-based wholefoods. The range of crops spans beans, peas, lentils, chickpeas, cereal grains and seeds such as quinoa, chia, camelina and linseed. These crops are cleaned after harvest and minimally processed to create a range of foods including whole and split dry pulses, wholegrain cereals and seeds, many varieties of flour, flakes and puffs, ferments, canned pulses and roasted bean and pea snacks.
Hodmedod products are available online and through independent retailers and caterers, as well as being used by other food producers in crackers, breads, soups and more."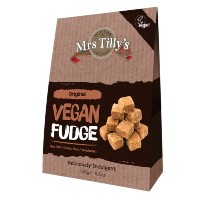 "Mrs Tilly's is a family business which began in Tillicoultry, central Scotland in the late 1990's. The business is owned and run by two generations of the founding Paterson family.
The business is best known for producing premium quality Scottish Tablet and Fudge and has extensive distribution throughout Scotland and more recently has expanded the brand into the wider UK market as well as a growing network of international distribution partners.
In 2020 – Mrs Tilly's launched their Vegan Fudge range in response to the growing demand from Vegan consumers for high quality sweet treats. The development process focussed on using high quality ingredients, 25 years of production expertise and the creation of a range worthy of carrying the Vegan Society's Vegan Trademark. The response to the products has been amazing – with two major UK retailers and many independent companies from wholesale to online now carrying the products."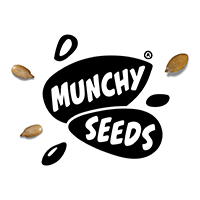 "Our story started in New Zealand where joint founder Lucinda's parents ran a small seed roasting business in beautiful Blenheim, Marlborough (NZ). Founders, Lucinda and Crispin, met and fell in love, and as girlfriend and boyfriend bought the idea back to the UK in 1999 to start a small family cottage industry business bringing the whole concept of healthy munchy dry roasted seeds – on just bread and butter at first – to the UK.
You always look back to the early days of just the two of you with fond memories, but 'small time' wasn't for long and once the repeat orders started to come in we very quickly had to set up a mail order service on the side. No websites back then but the phone certainly rang with repeat orders. Small Deli's rang asking if we could supply them with tubs of Munchy Seeds, which we duly sent off in empty banana boxes collected from the supermarket!" We now have a huge range of delicious seed mixes – most of them vegan – and sell directly to consumers and to lots of outlets – not forgetting our events with Chris and the Munchy Van."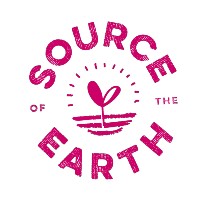 "Source of the Earth – Better for you, better for the planet lentil crisps. We are excited to introduce to you Source of the Earth, an innovative new brand from the team behind Brown Bag Crisps. Source of the Earth is a unique and delicious lentil crisp, in plastic-free, home-compostable bags. As we all become increasingly aware of our health and worry about our beautiful planet, Source of the earth is a snack that helps on the journey to a healthier lifestyle and a healthier planet. Deliciously vegan, air popped not fired and gluten free. No allergens, added sugar and less than 96 calories a bag. Our Source of the Earth bags makes it easy for customers to take another step towards a healthy, plastic free lifestyle."