2020 saw the rise of the Curly Girl Method. It's been around for a decade now, but since most of us spent the year behind closed doors, it was the perfect time to try something new. With 2021 looking much the same, it's time to truly embrace your naturally curly hair – the vegan way!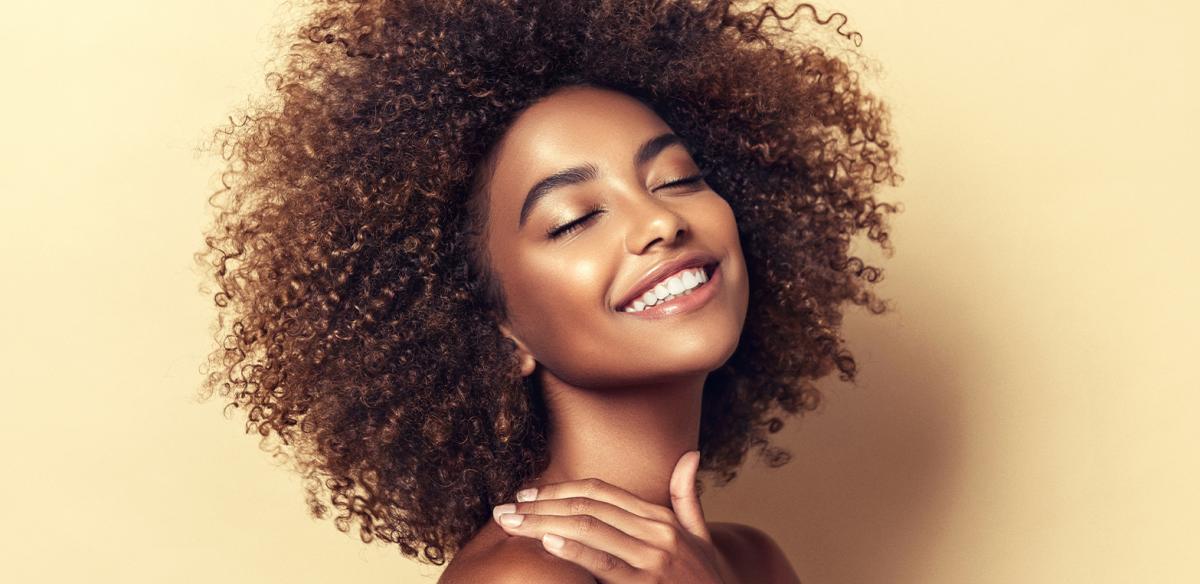 What is the Curly Girl Method?

The general idea behind this method is to get your curls to spring back into their natural shape. To do this, you'll need to avoid products and practices that can damage your hair's natural pattern, including heat, sulfates, silicones, drying alcohols and brushing. Add that to the need for products to be vegan, and it may seem like a bit of a minefield. Don't worry, though. The Vegan Trademark is here to get you up to speed!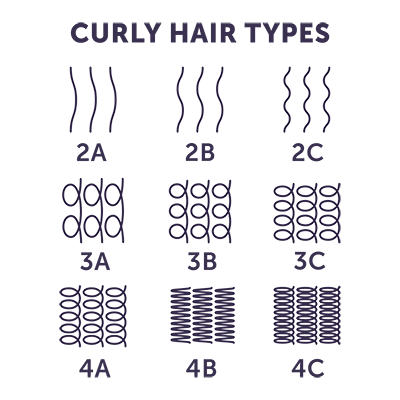 To understand the best way to help your hair, you need to know your hair type. Hair type 1 includes straight hair and probably means you don't need to read on. Hair type 2 is wavy, 3 is curly, and 4 is coily hair. The type of hair you have changes the kinds of products you want to use to support your natural curls, and over time you may find your hair will change type.
Yes, you did read no more brushing and no more heat styling. We know it sounds like quite the task to switch, and while the community has seen so many positive results, you are still free to make any modifications that suit you and your hair, the method is just a guide. Our marketing manager uses a massaging broad bristle brush when her type 3 hair is wet for any nasty knots but otherwise leaves the brushing to her fingertips.
Do I have to wash my hair differently?

The first step to washing your hair is to give up the idea of using shampoo. Or at least, the shampoos you might be used to buying. Most shampoos contain products like sulfates and alcohols for their cleaning properties, but this strips your hair of its natural oils and dries it out, which is terrible news for curls. Opt for shampoos that are more like cleansers (also known as low-poo shampoos), that take away the dirt but allow your hair to regulate its oil production better. Many omit shampooing completely, instead washing their hair with conditioner only.
Conditioners usually have silicones to give the illusion that your hair is shiny on top, but having this coating on your hair doesn't make it healthy underneath. Your first wash has to clear the silicones from your hair, which means you might notice some frizz or damage you didn't before. The good news is that, over time, your hair will become healthy on its own once you break the cycle of stripping its natural oils and coating it in silicones. You may also notice that you have to wash your hair less frequently!
Once you're out of the shower, it's better to blot your hair dry and scrunch, rather than twist and stretch it out in a towel. You can always diffuse your hair on the cold setting of your hairdryer if you're stuck for time!
The last steps are working out your hair's needs to determine the treatments you should consider now and then. If you feel your hair is frizzy and dry, some deep conditioning treatments may help. If your curls aren't bouncing as much as you'd like, a protein-heavy treatment may give them boost.
What about styling?

There's a couple of ways to style your freshly washed curls. You can either add a gel or a mousse while your hair is wet and then scrunch out the crunch once dry to give your curls some bouncy protection. The other option is to add curl cream and leave-in conditioner while wet and dry naturally to get a similar result. Some people find the gels leave too much build-up, while others don't think the curl cream has strong enough hold. It's worth seeing for yourself!
What do I buy?

We've put together a complete product guide for you! The brands behind the products featured all offer complete ranges and have lots of advice on their websites if you need further help with your haircare routine. We'd also suggest checking out a few of the brands listed and choosing from there as many are suitable for more than just the hair type we've listed.
Everything listed is both curly method approved and registered with the Vegan Trademark, so you can shop knowing that whichever you choose, no animals were harmed.
By Vegan Society Marketing Manager, Ericka Durgahee 
The views expressed by our bloggers are not necessarily the views of The Vegan Society.