With St George's Day approaching, what better way to show some patriotism than with these mouth-watering English classics?

Whether you fancy whipping up a sweet treat in the kitchen or serving up a hearty dish, the following recipes will keep you and your diners satisfied from breakfast through to dessert. They're also a great way to show people that vegans can still enjoy old favourites and don't have to miss out – far from it!
Breakfast/Brunch

Start the day off right with one of these traditional English breakfasts.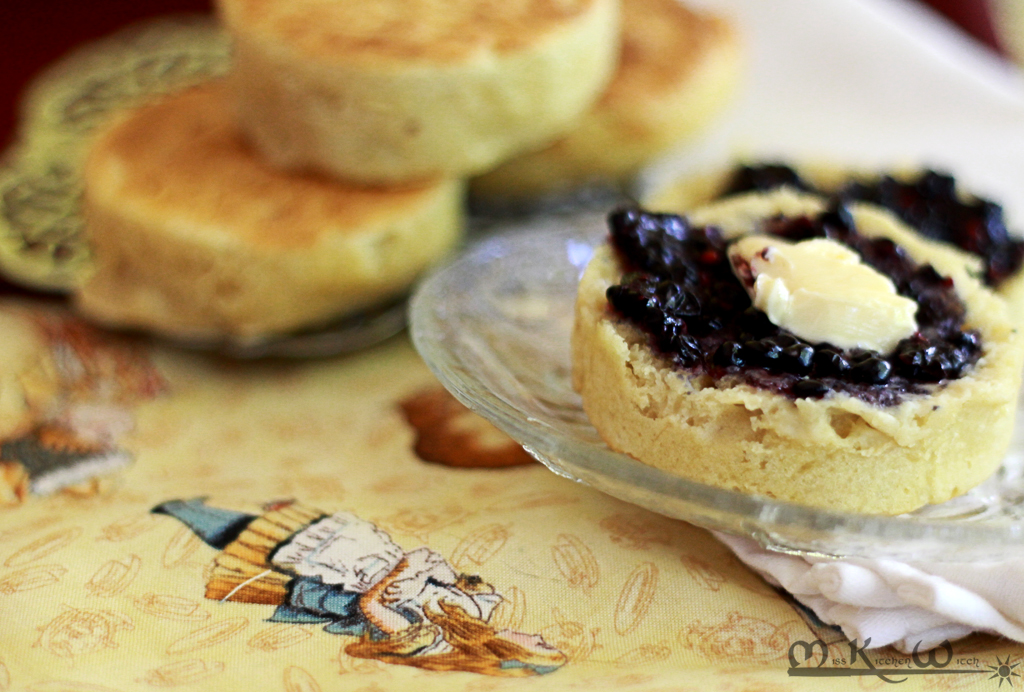 Crumpets
Perhaps the most English of all breakfast foods, crumpets are guaranteed to please with their fluffy texture and iconic sponge-like appearance. This vegan version is a must for St George's Day. Slather yours with some vegan margarine and a smidge of marmite, or alternatively make some of your own homemade chia jam to spread on top. Delicious!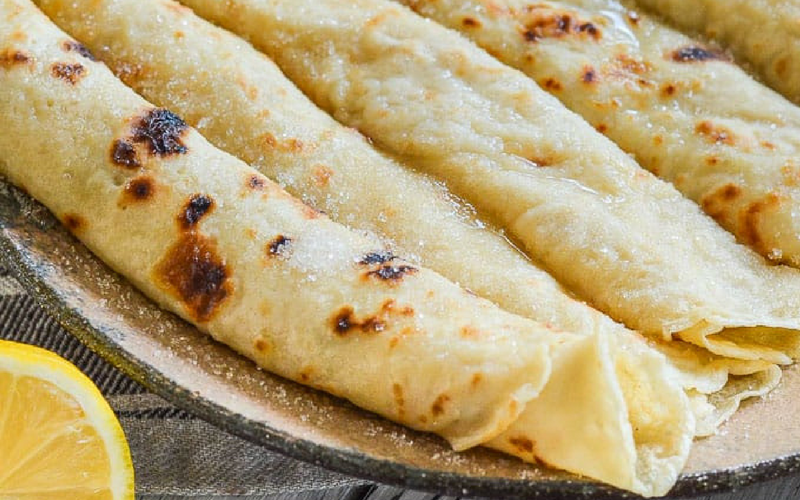 English-Style Pancakes
These crepe-like pancakes will have adorned the tables of many English households this Pancake Day. But we believe that they shouldn't be limited to just one day a year! These sweet, soft pancakes are delicious served with a traditional squeeze of lemon juice and a sprinkling of sugar to add a satisfying crunch. If you're feeling more indulgent, top one with sliced banana, jam and peanut butter for an American twist, or try sliced strawberries with a smothering of vegan hazelnut chocolate spread. 
Egg and Soldiers
A childhood favourite for many, it may have seemed likely that becoming vegan meant giving up this breakfast completely. But fear not! This recipe uses a mix of polenta, chickpeas and margarine to create a golden runny dip, perfect for dunking those dutiful bread soldiers.
Lunch/Dinner

These yummy dishes encompass true English cuisine and are bound to be a hit at the dinner table.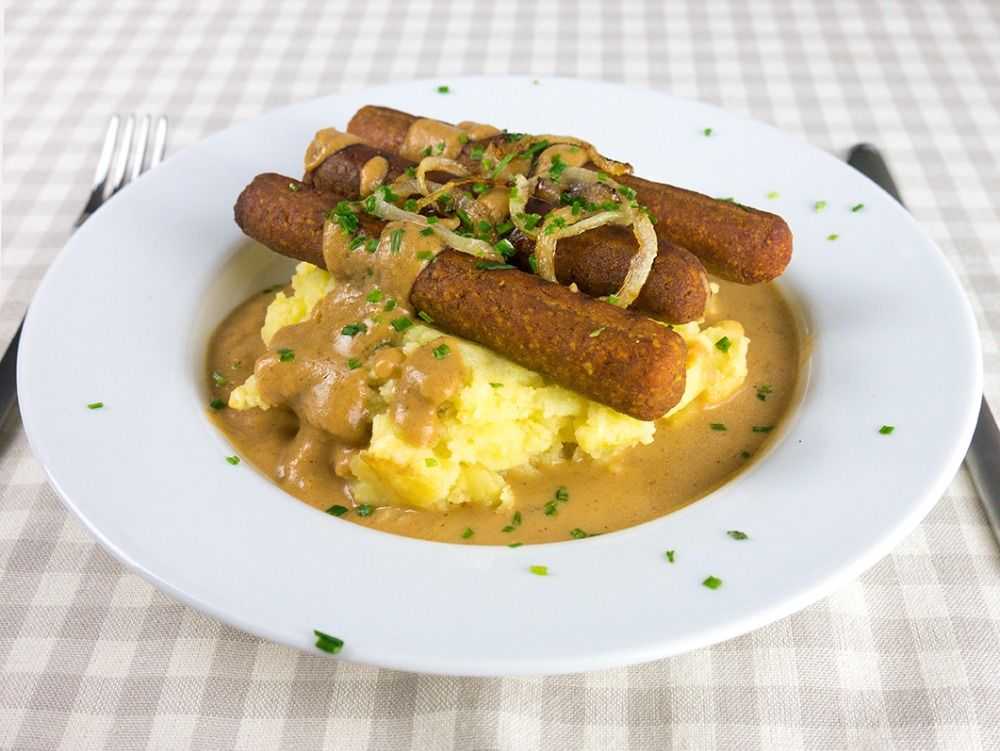 Bangers and Mash with Gravy
It's easy to see why this meal has stayed so popular in England – it's the ultimate comfort food! Beautifully seasoned sausages sit atop a bed of mashed potatoes, allowing pools of rich gravy to finish off this hearty dish. If you don't fancy making the sausages from scratch, you can use one of the many shop-bought alternatives instead. This one's ideal for pleasing both the young and the old, and is great for impressing non-vegans too.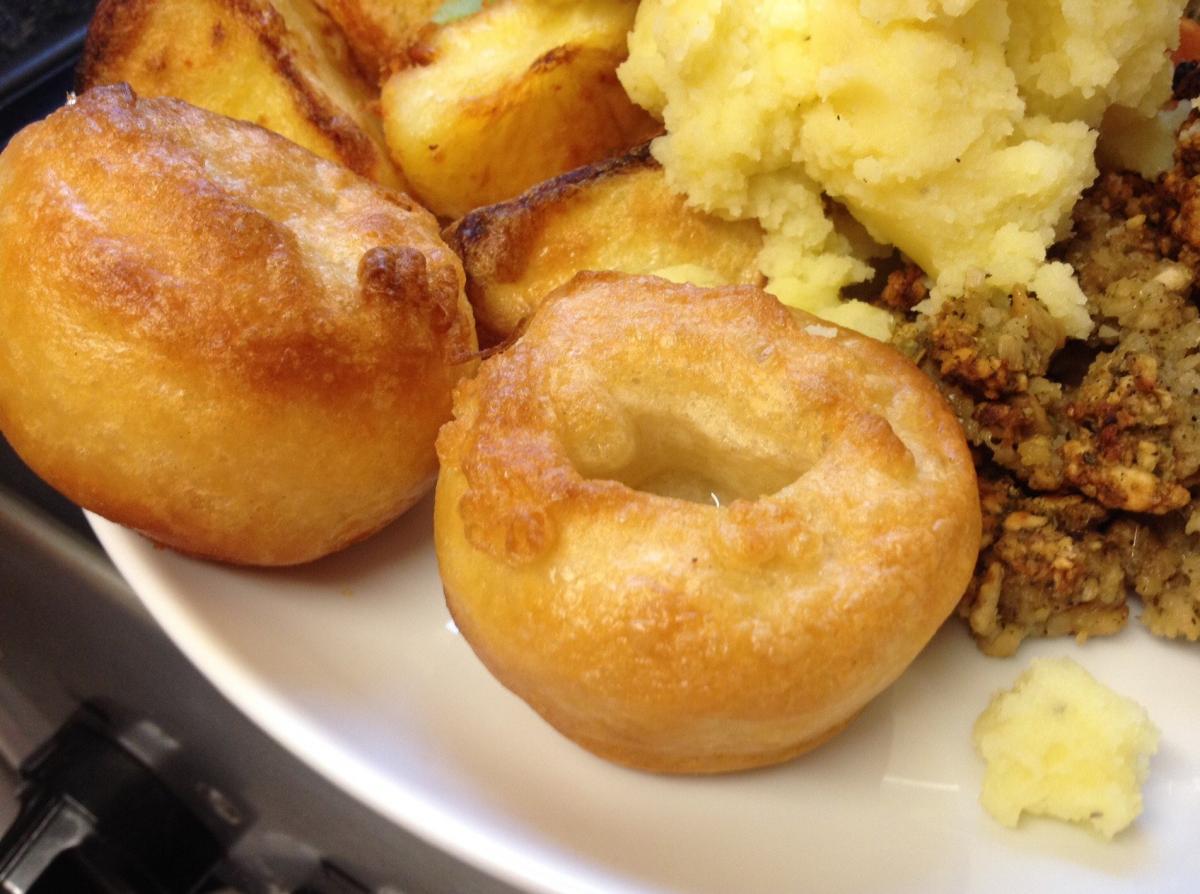 Yorkshire Puddings
No Sunday roast would be complete without the classic Yorkshire pudding, so why miss out? These ones require only 5-ingredients and a cupcake tray. Try adding a few of these to the bangers and mash recipe above, along with some seasonal mixed vegetables, to create your own version of a vegan Sunday dinner. They would make the perfect accompaniment.
Fish and chips are the epitome of English cuisine. This recipe uses beer-battered tofu as a simple substitute for fish, ensuring that vegans can still enjoy the classic but without the cruelty. If you really want to embrace your patriotism, you could serve this meal in some sheets of newspaper – it would save you from washing up too!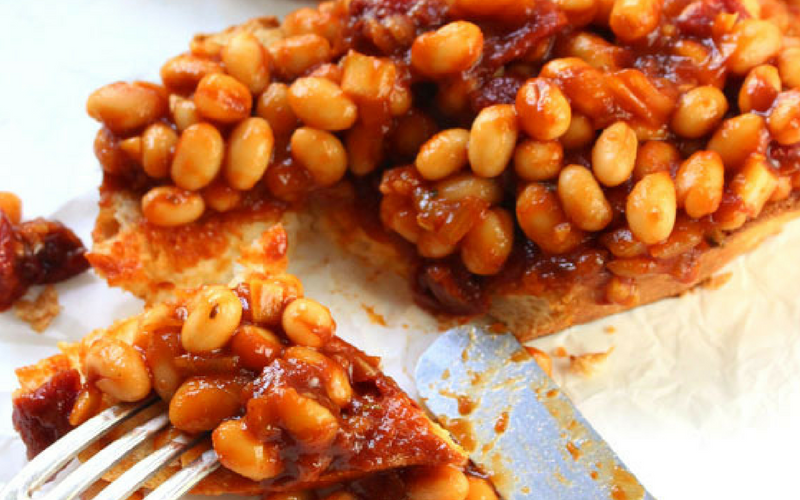 Homemade Beans on Toast
Does it get any more comforting than a steaming plate of beans on toast? We think not. This recipe adds a smoky twist to the much-loved dish and doesn't take too long to create, making it great for a quick and simple lunch or dinner. 
Desserts

Spread the sweetness of veganism by sharing these quintessentially English desserts with your family and friends.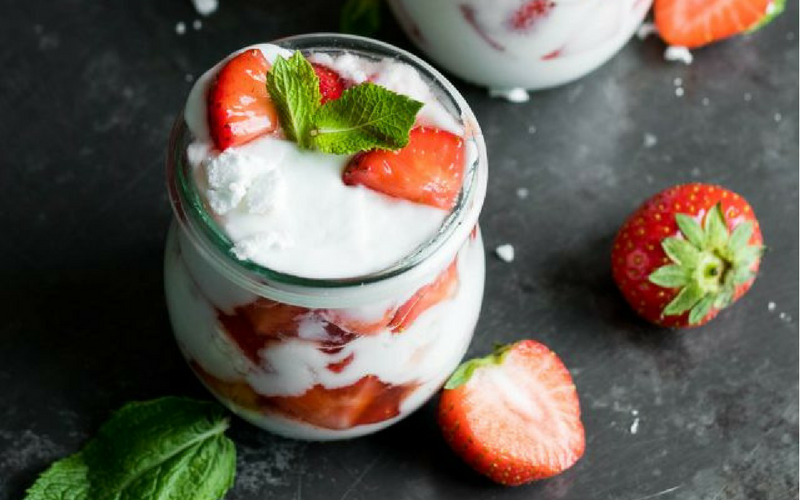 Eton Mess 
This recipe uses the power of aquafaba to whip up deliciously sweet meringue, which is then married with layers of coconut yoghurt and sweet strawberries to recreate this scrumptious summery dessert. As the weather gets warmer, you could even layer these up into glass jars and take them with you on a vegan-friendly picnic!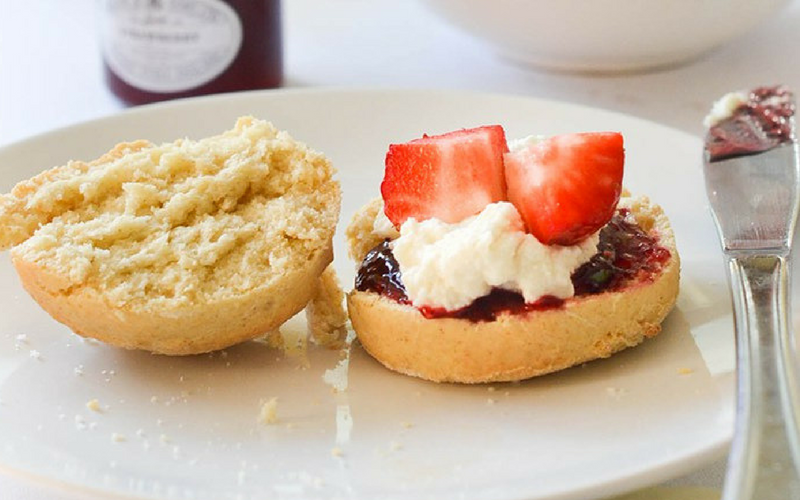 Scones with Clotted Cream
These scones are sure to bring to mind warmer days and afternoon teas in the garden and are just as good as traditional scones. This vegan version replaces milk and butter with dairy-free alternatives to create the perfect English sweet treat. Make them plain, or add a handful of your favourite dried fruit for a burst of sweetness in every bite.
Bakewell tarts are a one-of-a-kind dessert, unmistakable with their cherry and almond flavour combination. These ones replicate the traditional Derbyshire Bakewell Tart and are filled with cherry jam and almond sponge, bringing those unique flavours to your taste buds once again.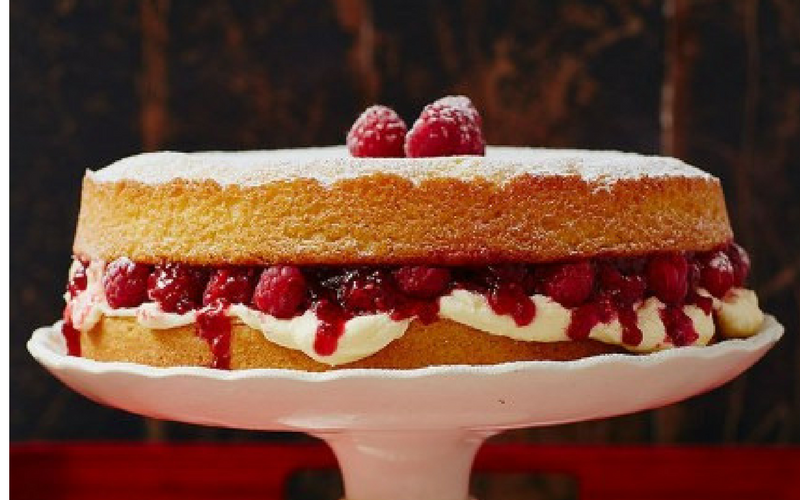 Victoria Sponge Cake
Light vanilla sponge sandwiches fresh raspberries, jam and buttercream in this very English vegan dessert recipe. It sounds so simple but it tastes so good! This mouth-watering cake is certain to have both vegans and non-vegans asking for another slice. 
The views expressed by our bloggers are not necessarily the views of The Vegan Society.