Spooky season has arrived but one thing you don't have to be afraid of is a shortage of treats thanks to our Vegan Trademark!

If you're celebrating Halloween this 31st October, making your 'Trick or Treat' offering fully vegan is a hassle-free way of catering for everyone. After all, there's no worse horror on Halloween than someone having to break out of character to ask if your treats are vegan friendly.
Don't know where to start? Lucky for you, we've put together a round-up of some of the best Halloween treats in (spooks)town that are registered with our Vegan Trademark! Our team have done all the hard work so you can shop with the confidence that all the treats listed below are suitable for vegans.
Asda's Free-From Halloween Treats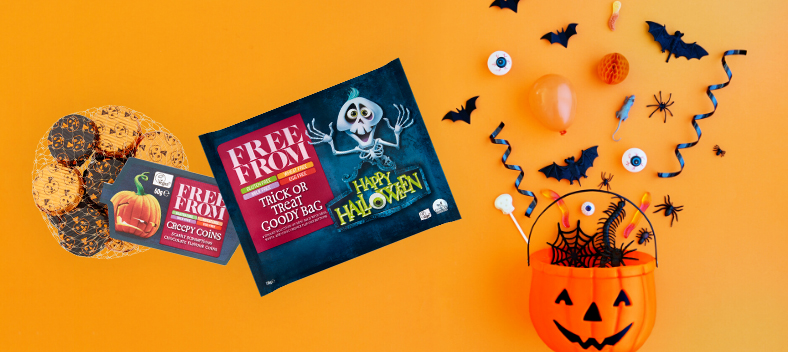 Free of gluten, wheat, milk and egg, and registered with our Vegan Trademark, Asda has a selection of free-from Halloween treats, including a Trick or Treat Goody Bag Selection, Creepy Coins and a Chocolate Lolly in the shape of a pumpkin. They're affordable and available now in Asda stores across the UK and online.
Free From Fellows Sugar-Free Sweets

Free From Fellows have a wonderful range of gummies and hard-boiled sweets that are free of gelatine, gluten, nuts, palm oil and sugar. Include them in your Trick or Treat offering or get creative when making edible, gory Halloween displays, games, snacks and cocktail garnishes for your Halloween party! They're available at a range of stockists including Sainsburys, Morrisons, Holland & Barrett, Boots and more. 
Moo Free Mini Moos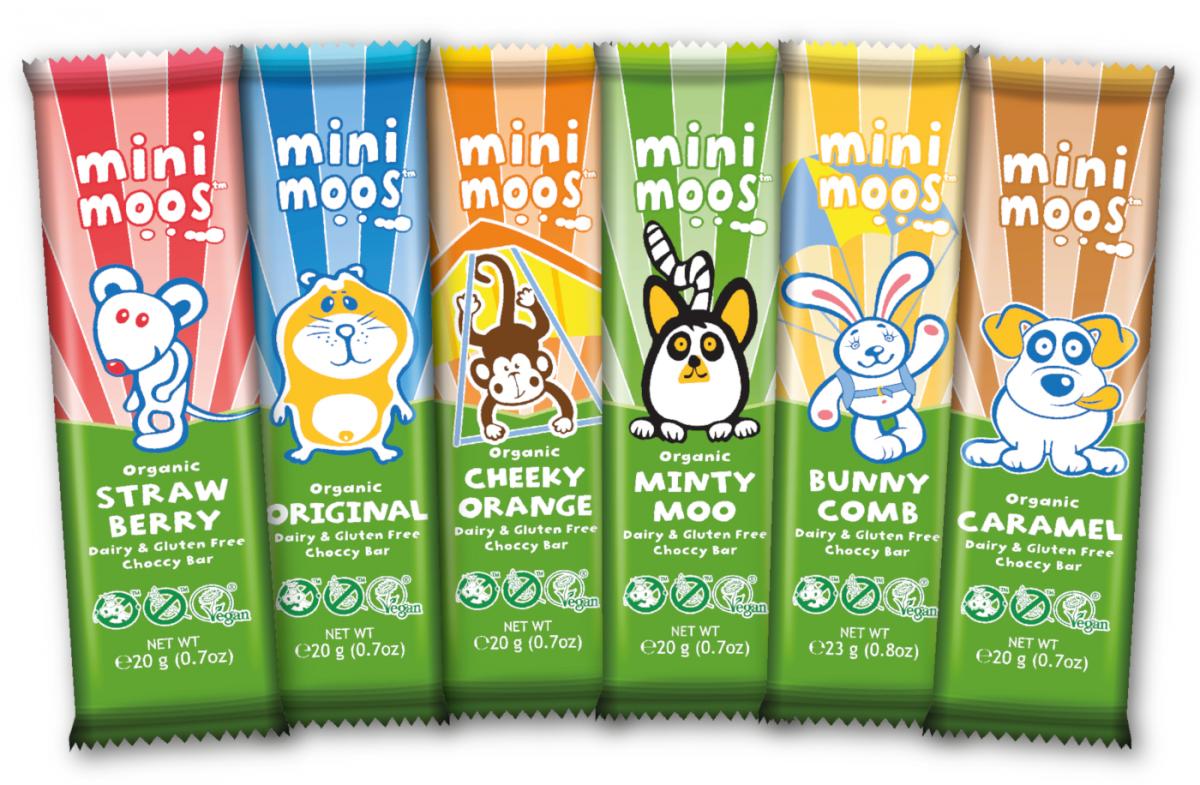 Individually wrapped and the perfect size for your Halloween Trick or Treat selection, are Moo Free's Mini Moos. All Mini Moos in Moo Free's range are vegan, gluten-free, soya-free and made using a combination of natural, organic and ethically sourced ingredients. Available in Strawberry, Original, Cheeky Orange, Minty Moo, Bunny Comb and Caramel, there's something for all tastes. Buy them online, or at selected supermarkets and independent stores. Find your nearest stockist here. 
Ananda's Back to Purple Halloween Treats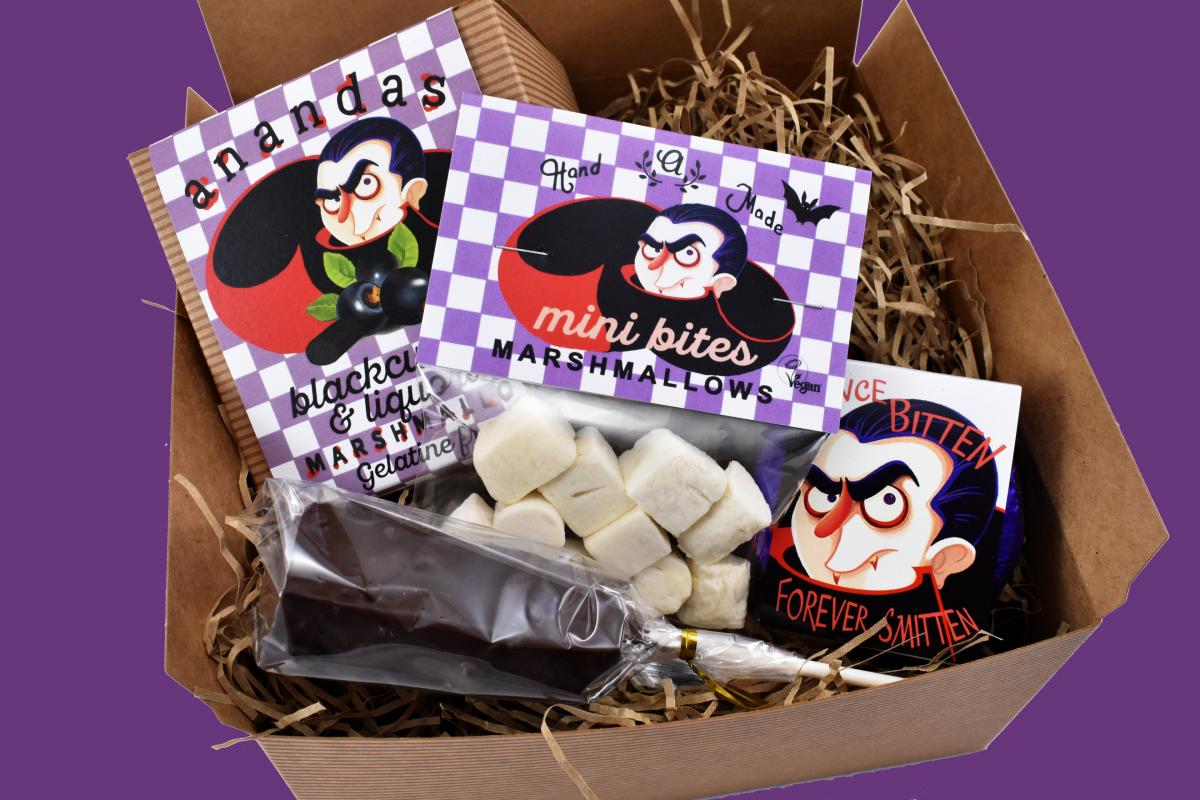 Ananda Foods have developed a tantalising Halloween range combining the tangy fruitiness of blackcurrant, with the deeper depths of darkness that is liquorice. Their Halloween Gift Box includes Blackcurrant & Liquorice Marshmallows, a Halloween Blackcurrent Jam Round-Up, a vegan 'Honeycomb' Crunch Marshmallow Lolly and Marshmallow Mini Bites – most of which you can also buy separately. Find your nearest stockist here or shop online.
Look for our logo!

Whether you're shopping for Halloween, or just stocking up on treats to get you through the colder season, we hope we've shown you that it's not so scary shopping for delicious vegan sweets and chocolates! Thanks to the work of our dedicated Trademark team and the brands committing to making their products enjoyable for everyone, you can find our Vegan Trademark on over 38,000 products registered with us worldwide – just look for our 'Vegan' sunflower logo on the product packaging.
Happy Halloween!
By Vegan Society Digital Marketing Officer, Nishat Rahman
The views expressed by our bloggers are not necessarily the views of The Vegan Society.