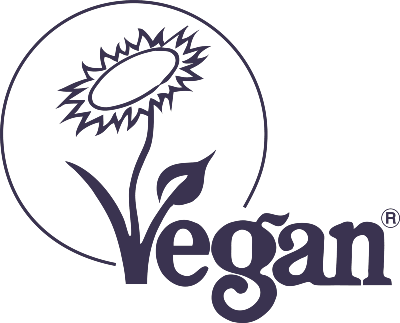 Trusted vegan labelling by the Vegan Trademark.

The Vegan Trademark is an internationally recognised vegan product certification, established in 1990 by The Vegan Society, and has been helping make vegan products more accessible ever since.
Registration with the trademark gives brands the confidence to shout about their vegan credentials. Look out for the Vegan Trademark on over 65,000 certified vegan products across the world, including cosmetics, clothing, food, drink, household items, and many more!
Know your industry?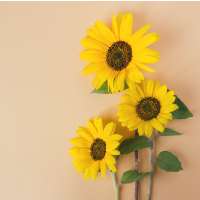 Globally trusted registrations
Over 90% of vegans and vegetarians look for vegan verification, and 85% believe third-party certification is important. [1]
The Vegan Trademark is the most recognised globally. [1]
Find the trademark on over 65,000 products, in 65+ countries. We're the leaders in bespoke vegan product registrations.
Leave it to the experts
Stay focused on what you do best - creating products! Leave the hard work of vegan verification to us.
Our team of vegan experts ensure we always uphold the highest standards of quality.
Let us become your partner in all things vegan - we work with you as the authority on third party vegan accreditation.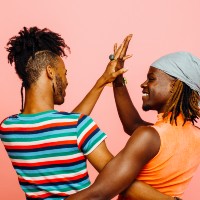 Simple and guided process
Our dedicated team helps every step of the way.
We tailor quotes to company size and the number of products to ensure there are affordable options for businesses of all sizes, from small start-ups to large conglomerates.
No cost surprises in choosing us. We include product updates and additions within your product package.
We register products, which allows non-vegan brands to grow with us as they develop new vegan-friendly products to their ranges.
Vegan market insights
The most trusted global charity for all things vegan - we have popular vegan channels to promote your products on.
Our network of vegan publications, PR, and other vegan charities allows for joint launch campaigns.
Gain access to a wealth of knowledge, market insights and exposure you won't find anywhere else.
Access to relevant marketing opportunities in our Toolkit, helping you promote your products once registered.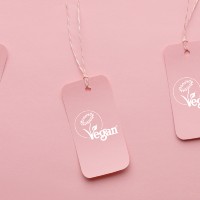 ---
Sources:
[1] Attest consumer survey for The Vegan Society - ('Consumer Purchasing Habits') of 1000 UK adults and 1000 USA adults – conducted between 22 February and 3 March 2021 (online)
The Vegan Trademark has so many products registered from a range of brands; we couldn't possibly show everyone here. We do regularly update this area so you can see who is expanding their vegan offering and you can also check out our Product Search.
We pride ourselves on the support we give to those who register with the Trademark wherever we can, and we love getting feedback!
The Vegan Society works with thousands of brands to diligently ensure that the products registered with us can proudly display the Vegan Trademark. Not only do we pride ourselves on our high standard of customer service, but also the impact we know each brand registering with us has to make veganism more accessible to everyone.
According to Attest surveys completed online for The Vegan Society in February 2021, over 77% of all consumers look for independent vegan certification on vegan products, which rises to 94% when those customers are vegan. This just goes to show how essential it is for companies to get certified vegan to instil customer trust, stand out in the vegan market and make their vegan products accessible for all.
The Vegan Trademark works with a company's manufacturers and supply chain to look at the individual ingredients in the production line to ensure that the finished product meets our high standards. For a product to be registered with the Vegan Trademark it needs to meet our standards of no animal derived ingredients or by-products used in the production. This includes no animal-testing and management processes in place to avoid cross-contamination, as well as looking at all the ingredients to ensure they don't include any animal-derived ingredients.
The Vegan Trademark register individual products, not companies, so brands can register their vegan options with the trademark even if not all their products would be suitable for certification. The Vegan Trademark team of experts are here to share their knowledge with your company to ensure you can shout about your vegan credentials with confidence.
Alongside using the Vegan Trademark certification on your packaging, product and promotions to increase your brands credible brand awareness in the vegan marketplace there are other additional benefits that come with vegan certification which include: discounted advertising opportunities with our partners, increased product exposure through social media promotion on our channels, opportunities to join us at events and trade shows and be involved in charity campaigns.
See what some of the companies that work with us have to say:
The Vegan Trademark is the authentic international vegan standard and is managed by The Vegan Society; the charity that created the word 'vegan' back in 1944. Our dedicated and experienced vegan team check each product application against the below criteria, working with manufacturers and suppliers across a range of fields to ensure that each product meets the highest vegan standards. The Vegan Trademark is renewed on a yearly basis to ensure we have the most up to date information on all the products we certify.
Animals
---
The Vegan Society understands the word 'animal' to refer to the entire animal kingdom. That is all vertebrates and all multicellular invertebrates. 'Animal' can refer to a species or an individual; and is used as a noun or an adjective, as required. Unless otherwise stated, it usually means non-human animals.
Animal ingredients
---
The manufacture and/or development of the product, and its ingredients, must not involve or have involved, the use of any animal product, by-product or derivative.
Animal testing
---
The development and/or manufacture of the product, and its ingredients, must not involve or have involved, testing of any sort on animals conducted at the initiative of the company or on its behalf, or by parties over whom the company has effective control.
Genetically Modified Organisms (GMOs)
---
The development and/or production of GMOs must not have involved animal genes or animal-derived substances. Products put forward for trademark registration that contains or may contain any GMOs must be labelled as such.
Kitchen and hygiene standards
---
Any dishes that are to be labelled vegan must be prepared separately from non-vegan dishes. At a minimum, this means thoroughly washing surfaces and utensils before using them for vegan cooking. We strongly recommend obtaining a separate set of cleaning utensils for this purpose.
We ask for the awareness of the risk of cross-contamination from non-vegan sources in your kitchen or production line, and that the Trademark holder takes all reasonable and practical steps to eliminate this.
---
Registering with the Vegan Trademark

Our experienced officers will guide you through the four-step process of registering your products with the Vegan Trademark.
Select 'Get in touch' below to get started, you can also call us on 0121 523 1730 (select option 4).
If you have an update to a product already registered with us or would like to add more products to your portfolio, select the 'Get in touch' tab and fill in the form.
Step 1 - Start your application
Click 'Get in touch' and provide your company information

Get a quote

If you are unsure, you can always ask a question.

Step 2 - Review and pay
You are allocated a Trademark Officer

Pay for services

Complete product documentation

Step 3 - Audit review
Trademark Officer checks the products ingredients

Work with your officer on any queries

Products approved

Step 4 - Finish registration
Sign and return the Licence Agreement

Receive your Certificate of Registration

Use the Vegan Trademark on your packaging and in your marketing

Use our Marketing Toolkit
We register any company that produces vegan-friendly products. We aim to make the Vegan Trademark accessible to everyone whose products fit our specific criteria. This includes products containing no animal ingredients, vegan processing aids used in manufacturing, and ingredients that have never been tested on animals on behalf of the manufacturer.
We offer a unique product checking service, with years of experience, to ensure that your product's vegan claim is valid and authentic. As the charity that coined the term vegan, we are the experts in this field.
Our Vegan Trademark holders benefit in a multitude of ways. From credible brand awareness, market insights, and access to the vegan community to discounted advertising opportunities, social media promotion, competitions, and product exposure at events.
Need to know more about the benefits of working with the Vegan Trademark? Watch our webinar.
Our experienced officers will guide you through the four-step process of registering your products with the Vegan Trademark. If you'd like more details about registering with us, please watch our Introduction Webinar
Select the 'Apply now' tab to get started or if you need some help, choose the 'Ask a question' tab.
The Vegan Society sees excellent value in registering products instead of companies. We've found that it encourages companies to further develop and improve the labelling on vegan options in their wider portfolio of products.
By encouraging the development of vegan options, and improving the labelling on suitable products, we have helped to make a vegan lifestyle even more accessible, appealing and often more affordable, too. In turn, registration further promotes 'vegan' as a household name.
It is important to note that The Vegan Society does not endorse whole companies. We only register individual products. Often, companies will also sell products that contain animal-derived ingredients in their ranges. We encourage all individuals to make informed choices about companies that they wish to support.
We offer the options of 12, 24 or 36 month licences.
Supermarket licences are usually set at 12 months to support the high turnover of products.
As many as you want! There's no limit.
Please allow between 30 and 60 working days. This is dependent on the complexity of your application and the efficiency of communication channels.
If you have any deadlines, please let us know and we will always do our best to work with you to meet these. We are happy to work directly with your suppliers on the registration.