International Rights Conference - Call for Speakers

Update: In light of the current concerns around COVID-19, the International Rights Conference - due to be held on the 5-6th of June - has now been postponed. We apologise for any inconvenience caused by this change in plan and we hope to reschedule the event at a later time. 
---
The Portuguese Vegetarian Association (AVP), in partnership with Aliança Animal and Associação Académica da Faculdade de Direito de Lisboa (AAFDL), is hosting The Vegan Society's International Rights Network Conference 2020 at the University of Lisbon.
The conference seeks to explore issues facing veganism in relation to the law, and we are currently seeking new speakers to create space for new and emerging topics.
Call for Speakers and Topics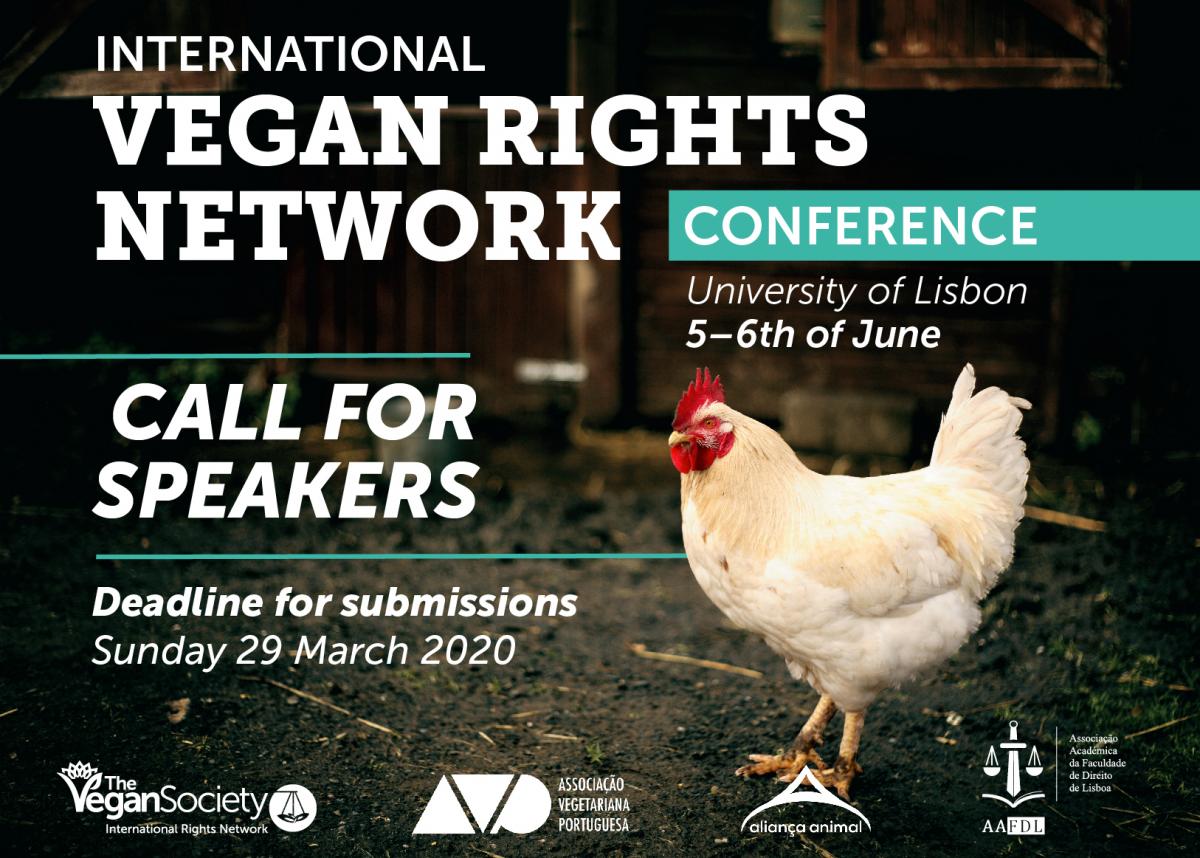 If you are interested in presenting a paper on a relevant topic, please send a brief paragraph outlining your proposal, along with a short bio to Jeanette.Rowley[at]vegansociety[dot]com and Nuno Alvim at info[at]avp.org[dot]pt
We welcome presentations and critical perspectives on legal theory, legal practice, politics, social policy and regulations. Examples include:
The provision of vegan food in state schools.
Accommodating vegans in health care.
The protection of older vegans.
Mental capacity and the protection of vegans.
Veganism in the workplace and employment law.
Vegans and consumer law.
National interpretations of the legal duties around equality, diversity and inclusion.
Vegans and equality law.
Veganism and the international right to freedom of conscience.
Perspectives on veganism and legal provision for the rights of minorities.
Veganism and the role of national equality bodies.
Vegans and access to justice.
The intersection of veganism, human rights and animal rights.
Top-down and bottom-up approaches to sustaining and supporting the growth of veganism.
Critical perspectives on the use of law to protect vegans in the interests of justice for nonhuman animals.
Deadline for submissions:

Sunday 29th March 2020.
Confirmations will be sent out no later than Friday 17th April
Venue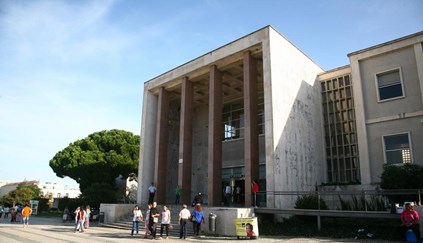 University of Lisbon School of Law
Alameda da Universidade
1649-014 Lisboa
Portugal
Tickets
£10
Confirmed speakers
Nuno Alvim
Jeanette Rowley
Jordi Casamitjana
Edwina Bowles
Sabrina Ahmed
Martina Pluda
Camille Labchuk
Ralf Müller-Amenitsch
Carlo Prisco
Non-speaking attendance
Booking for non-speaking participants will be open at the end of March. For early registration, please email Katherine.Anderson[at]vegansociety[dot]com
More information will be added later so please check back for:
Booking
Travel tips
Catering
Conference social event on Friday 5th June (TBC)
Social media links