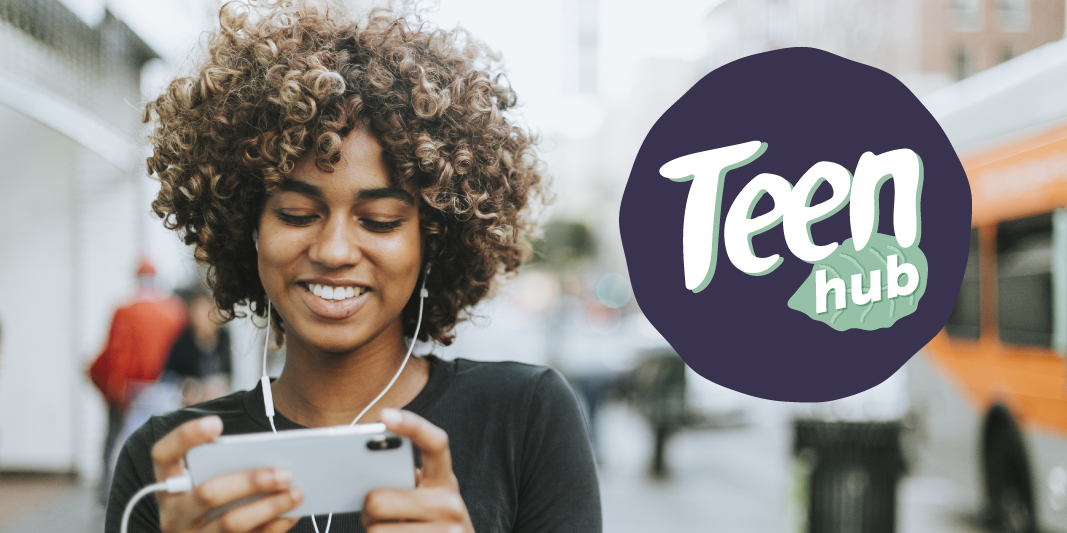 Welcome to the Teen Hub

Your guide to make vegan living as easy, fun and delicious as possible. Whether you're interested in animal rights, protecting the planet or improving your health and wellbeing, here you can find everything you need to thrive as a vegan. You can read the stories of some inspiring young vegans, find delicious recipes and have all your questions answered, as well as sharing your own tips and advice.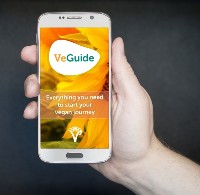 Start your vegan journey

Sign up to our free VeGuide app for tips and advice on vegan living.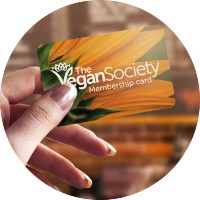 Become a member

Join The Vegan Society and help us to create a more compassionate world.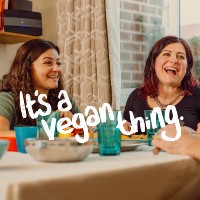 Vegan and Thriving

Plant based health and nutrition: get the most out of a vegan diet.
Why vegan
Veganism is one of the fastest growing lifestyle movements, and young people are helping to drive it forwards .
Whether you're an animal lover, a passionate environmentalist or you're interested in plant-based nutrition – there are so many reasons to explore vegan living. Be part of the generation to question our use of other animals, and to do things differently. We're here to help!
---
Plant-based teens share their stories
The process of going vegan is different for everyone. For some it's an overnight switch, and for others it's a much longer journey. The most important thing is to give yourself the best shot at making it a change for life – so if that means taking it slow, you do you. Read some inspirational stories from some vegan teens below – and if you would like to share your own story then please email us. We would love to include you!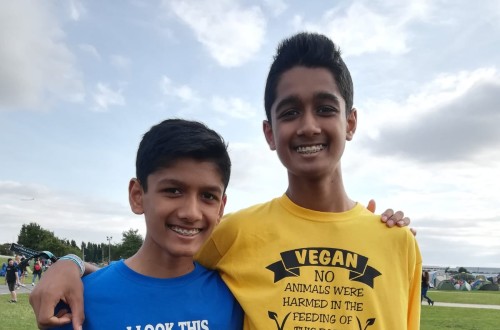 Dylan and Liam's story
Dylan (aged 17): My brother Liam and I have been vegetarian since birth. One day when I was eating eggs I started to wonder if animals were harmed in the egg industry, and which other animals were harmed for food I ate. I set a date to go fully vegan: 1 January 2017. Veganism to me means avoiding cruelty towards animals as far as possible. It means doing my part to save innocent lives.
I love the large variety of vegan food there is. I enjoy cooking and some of my favourite dishes to make are Singapore Noodles, leek and potato soup, guacamole with nachos and homemade pesto pasta.
I follow Earthling Ed and Joey Carbstrong on YouTube and Instagram – they both make great videos about veganism.
Liam (aged 15): I went vegan after my brother did. I realised that all cruel foods have vegan substitutes, and I didn't need to drink cow's milk. Cow's milk is for cows!
Since going vegan I'm still healthy and I don't need to think about eating immoral foods. My favourite foods include Thai green curry and tofu in black bean sauce.
My friends understand that I am vegan, and they still haven't won a debate against me yet! Both Dylan and I have done speeches at school about veganism.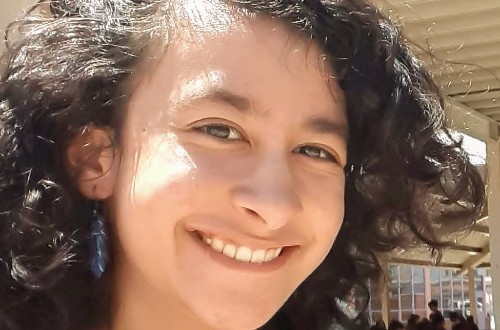 Devika's story
My parents and I decided to go vegan together. This was after watching the documentary Vegucated, which brought to light the issues of animal cruelty in the food industry. I don't want to eat anything that comes from a sentient being who was treated poorly and exploited. I've also done some research on how being vegan has a positive environmental impact and health benefits.
I love trying new recipes and being experimental with what I eat. I like to go to vegan shops and restaurants and try new food.
Art is a passion of mine. I mainly do coloured pencil portraits and landscape paintings, and I'm figuring out how to do digital art. Writing and reading are also hobbies of mine. But most of all, I love to plop down on the couch and watch Netflix shows.
I don't follow many vegan influencers, but Ashley Wicka and TheChicNatural make some great videos on YouTube. I also watch Ruby Granger and Unjaded Jade on YouTube. They are all vegan but make videos about lots of different topics.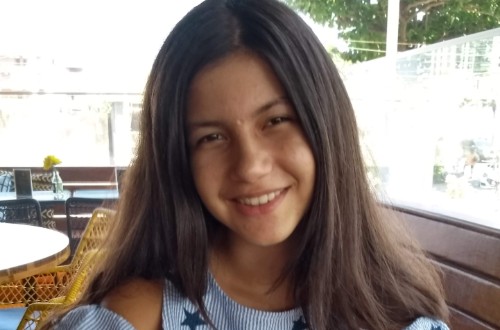 Luara's story
I went vegan because I love animals and I believe that they are not ours to exploit in any way. After all, they should be free to live their lives happily. I am also concerned about the environment and know that veganism can help to combat climate change, species extinction and deforestation.
Most of my friends think that it's really cool that I'm vegan. They really want to be vegan too but think that they couldn't ditch meat, dairy and other animal products.
My mom went vegan at the same time as me for the same reason – the animals. My aunts, cousins and uncles haven't changed their minds yet, but they don't interfere with my opinions.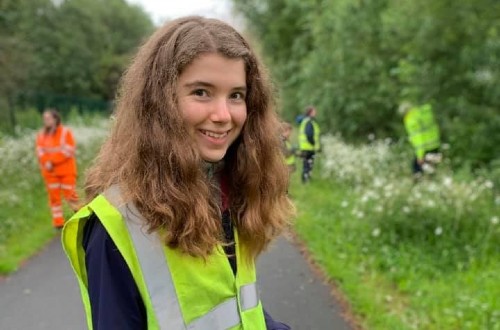 Sarah's story
During Christmas 2019 I began watching YouTube videos about why people go vegan. I was shocked to discover the environmental costs of the meat and dairy industries, as well as the horrific ways in which animals are treated.
Before actually going vegan I educated myself about exactly why I wanted to make this change. I bought the book How to Go Vegan by BOSH, which was very informative. I also looked into how to get all of the nutrients I need on a vegan diet and realised that, alongside the VEG 1 multivitamin, I could do it easily.
My parents didn't immediately agree to me going vegan, so over a few months I tried to veganise as many snacks and meals as possible, while pointing out vegan products in supermarkets and ordering vegan meals at restaurants to show them that it really isn't that hard. I also began to substitute my shower products and clothing to vegan versions. My parents then agreed that I could be vegan, and it's one of the best decisions I've ever made.
My favourite Instagram influencers are probably @veganlovinglife and @vganzoe.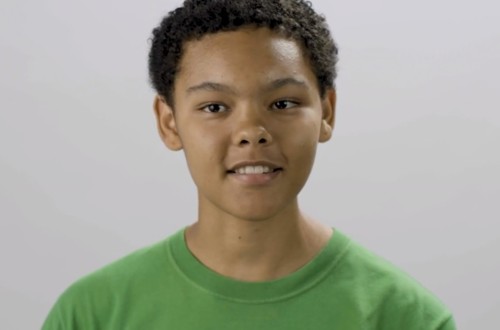 Theo's story
My vegan journey started around two years ago. I went pescatarian, then vegetarian, then cut out dairy. I slowly realised that I couldn't keep justifying these different steps. When I was pescatarian I would constantly think, "Oh, it's just fish. They don't think the same or feel the same – there's no real harm happening here."
But then I started thinking that it wasn't right. I didn't want to be part of any system that harms animals, because they have just the same right as us to feel good and have a good life. So then I went completely vegan.
To start with, my mum wasn't too happy as she thought she would have to start preparing two dinners and that it would be expensive. But we realised quickly that it's not expensive at all. Also, sometimes I cook for myself.
A couple of my sporting heroes are vegan. Colin Kaepernick stands out for me – he's an American footballer. I find it amusing telling people that he's vegan and seeing the shock on their faces. Defeating the myth that vegans are weak is always fun!
---
Featured recipes
Here are just a selection of delicious plant-based recipes. You'll soon find that you don't need to miss out on any of your old favourites after ditching animal products! For more inspiration, try our recipes page.
Lifestyle tips
Support and advice on vegan life, from living in a non-vegan home to finding your plant-based tribe.