Sunday, 19 November, 2023
International Men's Day is celebrated annually on 19 November. This day serves to advocate for men's health, wellbeing, and positive value in our society – virtues that align with the ethos of veganism.

In the spirit of highlighting positive role models, we're taking this opportunity to share five inspirational vegan men who live by example of a lifestyle that prioritises health, compassion, and environmental responsibility. 
Benjamin Zephaniah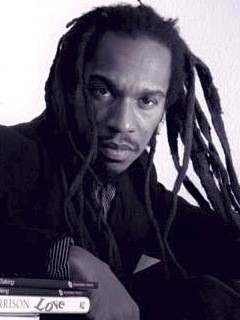 Dr Benjamin Obadiah Iqbal Zephaniah is a performance poet, writer, musician, actor and broadcaster. Throughout the 90s his books, records and television appearances rose in the UK including his first book of children's poetry, the pro-vegan Talking Turkeys (1995), which went to the top of children's book rankings. As an advocate for veganism, Benjamin often writes about animals, presenting a stark view of their experiences. His most recent book is an autobiography called The Life of Rhymes of Benjamin Zephaniah (2023), where he includes a chapter on animal liberation and his vegan journey. Benjamin wrote Love the Life, which was then performed and produced as a video in 2017 for World Vegan Month. As well as producing poetry, novels, screenplays, and stage plays, Benjamin has also written and presented documentaries for television and radio. He is a Professor of Creative Writing at Brunel University London and a Vegan Society Ambassador. He has 16 honorary doctorates and a hospital wing at The Ealing Hospital in West London named after him in recognition of his work. 
You can find Benjamin on Facebook, Instagram, X, YouTube and more information on his website. 
Zacchary Bird 

Zacchary Bird is a recipe developer and author of Vegan Junk Food: A Down & Dirty Cookbook (2020), The Vegan Butcher (2022) and The Vegan Baker (2023) cookbooks. As well as his cookbooks, he creates funny and tongue-in-cheek content for his social media audience. Zac references typical thoughts people have towards veganism or vegan experiences in general and uses humour to make light of them and to educate. His popular videos cite 'when vegans look up the menu and decide what they're having before going to a new restaurant', and 'a day if the life of an average vegan'. Zac has produced a series of videos which share vegan offerings from around the world as he is travelling. 
You can find Zac on Instagram, TikTok and learn more about his work on his website.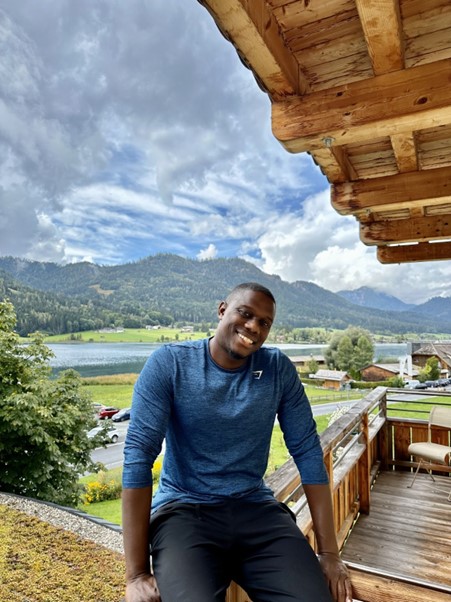 Danny Long Legz 

Daniel Grant, aka Danny Long Legz, is a recipe developer and a vegan food, travel and fitness influencer. His passion for sharing food content was inspired by his university classmates who were interested in the Afro-Caribbean-inspired vegan food that he regularly brought in to eat. He creates recipes like this and shares them with his Instagram and TikTok audiences, the most popular recipe being his Coconut Drops recipe which garnered 1.3 million views on TikTok, and growing. Daniel also shares reviews of vegan products and has created recipes for The Vegan Society including Pumpkin Fritters with Scotch bonnet hot sauce and Rasta Pasta for the society's Live Vegan for Less campaign. 
 
You can find Daniel on Instagram and TikTok. 
Romesh Ranganathan  

Romesh Ranganathan is a comedian, actor and radio host who rose to fame after a set at The Apollo (2013) with his deadpan, self-deprecating stand-up comedy style. He has openly spoken about how his comedic style coincides with his own personal struggles with mental health on the popular Diary of a CEO podcast (2023). Romesh provides a relatable and pragmatic approach to veganism and has been an outspoken advocate for veganism on mainstream BBC programmes like The Great British Bake Off and The Ranganation. He actively engages in vegan spaces and often appears as a public figure at vegan events, he was popular at Vegan Camp Out 2023 appearing as the headline act on the main stage. 
You can find Romesh on Instagram, Facebook, X and his website. 
Brendon Bale 

Brendon Bale is a rugby athlete and entrepreneur who co-founded 'the world's first vegan rugby club', the Green Gazelles. Through this work, Brendon challenges the status quo placed on men to eat meat, particularly for athletes, after experiencing the social pressures of eating meat himself he describes "coming from the ex-forces and being a rugby player my whole life, I was taught to eat meat and omelettes to "get all your protein in"". The community club's values include spreading kindness to animals and tackling climate change by inspiring others through sport and plant-based nutrition. Earlier in 2023, Brendan became CEO of the non-profit vegan labelling organisation, Vegan Friendly, and is making strides towards creating a sustainable future. 
 
You can find Brendon on Instagram, and the Green Gazelles Instagram and website. 
This World Vegan Month we have re-launched our Vegan and Thriving campaign with a short film and a series of video interviews which challenge the stereotype of what it means to be vegan, specifically in relation to masculinity. Visit our Vegan and Thriving campaign page to find out more and follow the hashtag #BuiltForKindness on social media.
The views expressed by our bloggers are not necessarily the views of The Vegan Society.