The Vegan Society is proud and privileged to be receiving support from the following people

Macka B


Macka B is a British-born reggae artist, performer and activist with a career spanning over 30 years. He wrote his famous vegan anthem Wha Me Eat to inform people about the huge range of foods vegans can eat and he encourages fans at his concerts around the world to give up meat and dairy. Macka B loved animals from a young age and as he became older he made the transition to veganism.
"We can capitalise on current food and health trends. When people realise how tasty vegan food is they're amazed. Our tour band members and crew eat vegan and love it. We need to campaign about how vegan food is good for both health and the environment." - Macka B  

Freya Dinshah

Freya Dinshah is the president of the American Vegan Society and editor of American Vegan magazine. Freya grew up in an ovo-lacto-vegetarian family in Epsom Surrey, England. In 1959 her pen-friend Jay inspired her to become vegan and in 1960 she moved to America where they married. Within a year, the rest of her family had given up dairy and eggs too.
Freya is the author of The Vegan Kitchen, the first cookbook advocating the vegan philosophy to be published in the USA. She has also compiled Vegetarian Cooking for 100, a set of vegan catering cards that has been used by college and other dining services throughout the USA. 
Paul Higgins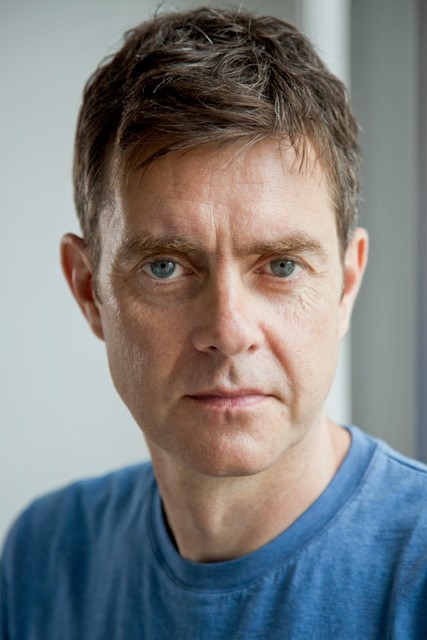 Paul is a well-known actor in theatre, TV and film. He is also the writer of two professionally produced stage plays, and a one-man show which deals with the injustice of raising animals for food. Paul stopped eating meat over 30 years ago after witnessing cruelty at a cattle market, and became vegan 12 years ago on reading Jonathan Safran Foer's Eating Animals. In 2018 he won Celebrity Mastermind in aid of The Vegan Society. In 2021/22 he served as a co-opted trustee of TVS.
He has twice addressed the All-Party Parliamentary Group on Vegetarianism and Veganism at the invitation of TVS: 
"I can't say I loved animals. I've never been very comfortable around them, never had pets, to the annoyance of my children. I certainly was not sentimental about them, but I recognised that pigs, cows and sheep are fellow mammals and I knew that I didn't want to be imprisoned or beaten or have my children taken away - to who knows what fate? Better not to know." - Paul Higgins

Fiona Oakes

Fiona Oakes somehow finds time to be both an elite marathon runner and a carer of over 400 animals at Towerhill Stables Animal Sanctuary. Proving that vegans are some of the most energetic people around, Fiona has competed in nearly 30 marathons and finished in the top 20 in two of the world's major marathons (Berlin and London), as well as competing in the Great North Run where she was the first woman to complete the race in 2010. In 2012 she became the first vegan woman to complete the grueling Marathon de Sables and in 2013 won the woman's North Pole Marathon (yes, at the North Pole!). She now holds three Guinness recognised world records in the marathon, including running a marathon on each of the 7 continents in an aggregate time of under 24 hours.
Fiona's successes are even more impressive when one learns she lost a kneecap as a teenager, causing her to experience constant pain when running. She does all this to promote an ethical vegan lifestyle and to raise awareness of her Sanctuary. Truly inspiring.
"It's tempting to keep rescuing more non-human animals, yet regardless of how big my sanctuary becomes, I won't even be scratching the surface. On the other hand, The Vegan Society will save far more animals in the long term than I could possibly do my entire life. I want to be a part of that." - Fiona Oakes
Roxy Shahidi


Vegan TV and theatre actress Roxy Shahidi is currently back on prime time television with a major storyline in ITV's Emmerdale. Her theatre credits include The Importance of Being Ernest, Nottingham Playhouse; Arabian Nights, The Lowry; and Rafta Rafta, Royal National Theatre. Roxy has been a keen advocate of yoga for the past 12 years and has produced two yoga DVDs. She is very excited to have been appointed Ambassador for The Vegan Society for 2014.
"Becoming vegan seemed like an obvious decision. It's kind, incredibly healthy, great for the environment and keeps me feeling totally energised. Why wouldn't you be vegan? Thanks to The Vegan Society, it's now a lot easier to go vegan, with so many products clearly labelled and so much helpful info at your fingertips" - Roxy Shahidi
Wendy Turner Webster

Wendy's passion for animal welfare made her an obvious choice to host Channel 4's prime time show 'Absolutely Animals'; a hard hitting investigative programme filmed worldwide. This show was the forerunner to Pet Rescue, which Wendy hosted for seven years.
Wendy Turner Webster is proud to be an Ambassador for The Vegan Society, The Vegetarian Society, The Humane Research Trust, Viva!, Born Free Foundation, Birdline, Secret World Wildlife Rescue and Animal Lifeline. Wendy also campaigns for Animal Aid, People for the Ethical Treatment of Animals, the International Fund for Animal Welfare, the Brooke Horse Hospital, Animal Defenders International and International Animal Rescue, amongst others!
Benjamin Zephaniah

Dr Benjamin Obadiah Iqbal Zephaniah was born and raised in Handsworth, Birmingham. At age 11 he realised his best friends were animals and decided to become vegetarian. At age 13 he learned how milk is produced and became vegan. He says at the time he didn't know what the word vegan meant, but he knew that he could never eat his friends.
Benjamin Zephaniah's first book of children's poetry, Talking Turkeys, went to straight the top of children's book rankings. Talking Turkeys has always been considered a pro-vegan book, with the opening line of the title poem - 'Be nice to yu turkeys this Christmas' - now part of poetry history. As well as producing poetry, novels, screenplays, and stage plays, Benjamin has also written and presented documentaries for television and radio. He has been awarded no less than 15 honorary doctorates in recognition of his work; and a wing of The Ealing Hospital in West London has been named after him. To this day his passion for politics, poetry and ethical living is stronger than ever.