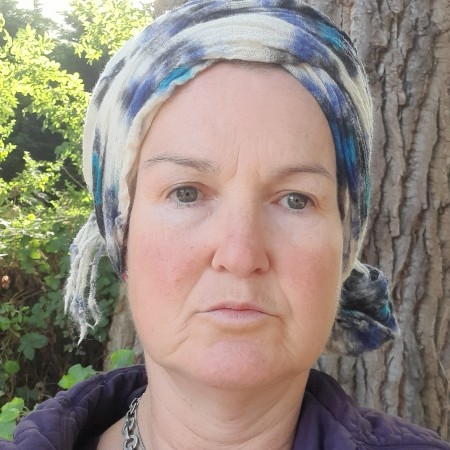 Chris has been vegan since 2015 and is a defender of animal rights and the most vulnerable because she has an unwavering belief in the equality and interconnectedness of all.
She currently speaks for Animal and Extinction Rebellion, whilst being a Trustee of Climate Action St Austell.
Qualified in Psychology and Counselling she applied these skills in youth work and education. She has fostered young offenders and worked with adult homeless folks.
She has rescued chickens, pigs and tortoises; she writes books and grows her own permaculture fruits and vegetables.
Chris envisions a future where ecocide and speciesism are unlawful.