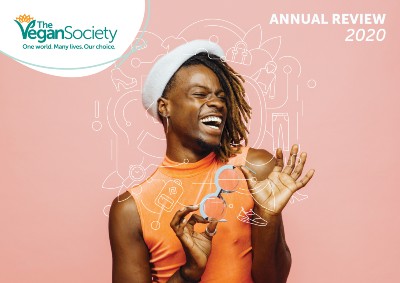 Read The Vegan Society Annual Review 

The growth of veganism around the world provides inspiring reading.There are many indicators to show that veganism is becoming more widely recognised and adopted.
Read our 2020 Annual Review here.
If you are a member of The Vegan Society you can view past Annual Reviews here. To join the society see here.