An energy company like no other

Ecotricity is the greenest energy company in Britain. They are also the world's only official vegan energy supplier.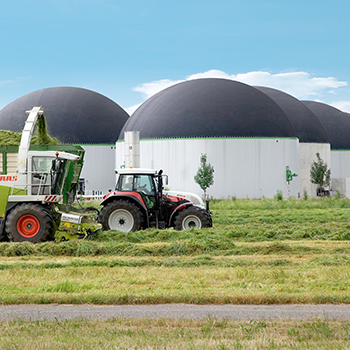 Join Ecotricity today
Switching to green energy for your home or workplace is really easy and only takes a few minutes. And if you sign up from here, Ecotricity will donate £30 to The Vegan Society (or £60 if you sign up for both gas and electricity).
What makes 'vegan energy' vegan?

Ecotricity say it best: 'Simply put, vegan energy is energy produced without involving animals. Solar, wind and geothermal power all produce green electricity without using animals but gas can be more problematic. 
Anaerobic digestion of green matter – certified by The Vegan Society – is a genuinely green, vegan way to make biogas. This can be used to create electricity or further treated to make biomethane, which can be used as household gas. It's what we'll be doing in our new green gas mills.'
In fact, the more you read about Ecotricity, the more you realise they're much more than just a regular energy company.
They fight on the three frontiers of energy, transport and food – and that's because, between them, these three areas account for around 80% of our carbon emissions. By changing how we power our lives, how we get around, and what we eat, we can make a huge contribution to building a much greener Britain – and that's exactly what Ecotricity are here to do.
In energy, they not only supply 100% green, animal-free electricity and frack-free green gas, they use their customers' bills to build new sources of green energy in Britain. So Ecotricity customers don't just get green energy in their home or workplace, they get a green outcome too.
In transport, they built The Electric Highway, the national network of electric car charge points – enabling electric vehicle drivers to cover the length and breadth of Britain, emission free.
And in food, they are not only leading the way in the energy sector by becoming the only vegan energy supplier available, they also turned their local football club, Forest Green Rovers, into the world's first vegan football club – and the greenest club in the world too, according to FIFA no less.
All of this stems from Ecotricity founder's, Dale Vince (pictured blow), a vegan who's truly committed to showing the world the benefits of a more sustainable way of living.
"A large and growing number of people in Britain make choices everyday according to their principles to avoid animals and animal-derived products or those from factory farms - but millions of people unwittingly supporting the meat industry with their energy bills. While our electricity and gas have been vegan for as long as we've been able we're backing this up with registration from the Vegan Society so that people can be clear. Electricity and gas might seem to be an unlikely place to find the things many of us want to avoid – but it's there."

- Dale Vince, Founder of Ecotricity.