The social network for young vegans and vegetarians
Sometimes, we just need to hang out (if only virtually) with people who like the same things we do. You might be lucky enough to know other vegans at school or elsewhere, yet if not - or if you'd like to meet new people - Teen VGN is here for you.
What is Teen VGN?
Teen VGN is a not-for-profit social network created exclusively for young vegans and vegetarians. It's a safe and secure community, allowing under 19s to interact with others who share the same interests and passions - and frustrations at the lack of dairy-free chocolate in school vending machines!
Not just a social network
Teen VGN is more than a social network, it is involved with many other activities, which include: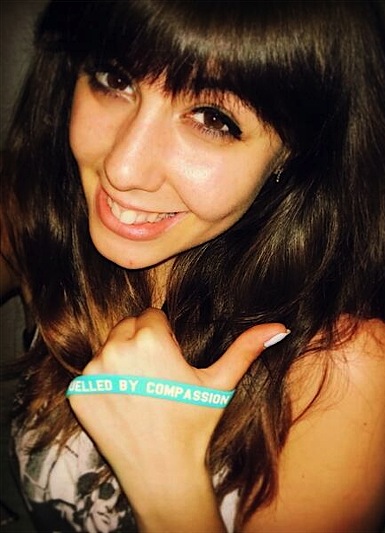 Promoting veganism and sharing information on vegan lifestyles

Publicising and attending events across the country

Advocating on behalf of young UK veg*ns

Empowering teens to develop confidence for vegan advocacy and outreach

Developing meaningful campaigns everyone can become involved with

Sharing easy vegan recipes

Giving away vegan goodies in regular competitions

All great news for young vegetarians and vegans!
The Vegan Society and Teen VGN
The Vegan Society has partnered with Teen VGN to collaborate on youth-based projects and to work together to support the next generation of active vegans.
Teen VGN has developed a youth version of the Vegan Pledge, for young people who want to explore veganism but are unsure how to go about it.

Teen VGN

also contributes a regular column to our magazine

The Vegan

, updating readers on new campaigns, recent

Teen VGN

highlights and general news from the world of young vegans.
If you're a lifelong veg*n teen or are just starting out on your journey, Teen VGN is here for you.