With the sun on your back, sunscreen on your arms and the smell of a barbeque warming up, you'll know when summer is officially here.
Is this your first summer as a vegan and you don't know where to start? Alternatively, you may be an old hand wanting to check out the latest products on the market. Whether you've been vegan for 15 minutes or 15 years, the Vegan Trademark is a fast and reliable way to confirm a product is vegan at a glance. Check out our list of top summer vegan BBQ options and recommendations for 2022!
What can vegans eat at BBQs?

If you're looking for something vegan to try for your next barbeque, there are tonnes of vegan burgers, hot dogs, and meat alternatives on the market. Not only this, but you can also find a range of toppings from marinades to mayonnaise in an ever-growing list of supermarkets and local retailers.
With an abundance of meat replacements to choose from, vegan barbeque alternatives are some of the easiest you can achieve. With the Vegan Trademark, we've made it even easier!
TOP TIP: if you're having a barbeque with non-vegan friends or family, just make sure your food is cooked first on a clean grill. You get to start eating first, and you can rest assured there was no cross-contamination!
Our top vegan BBQ ideas

The Main Dish

A barbeque isn't a barbeque without a burger, ideally stacked with toppings and packed with flavour. There is a huge range of vegan burgers available certified by the Vegan Trademark. Check out the following options for a hamburger-style swap: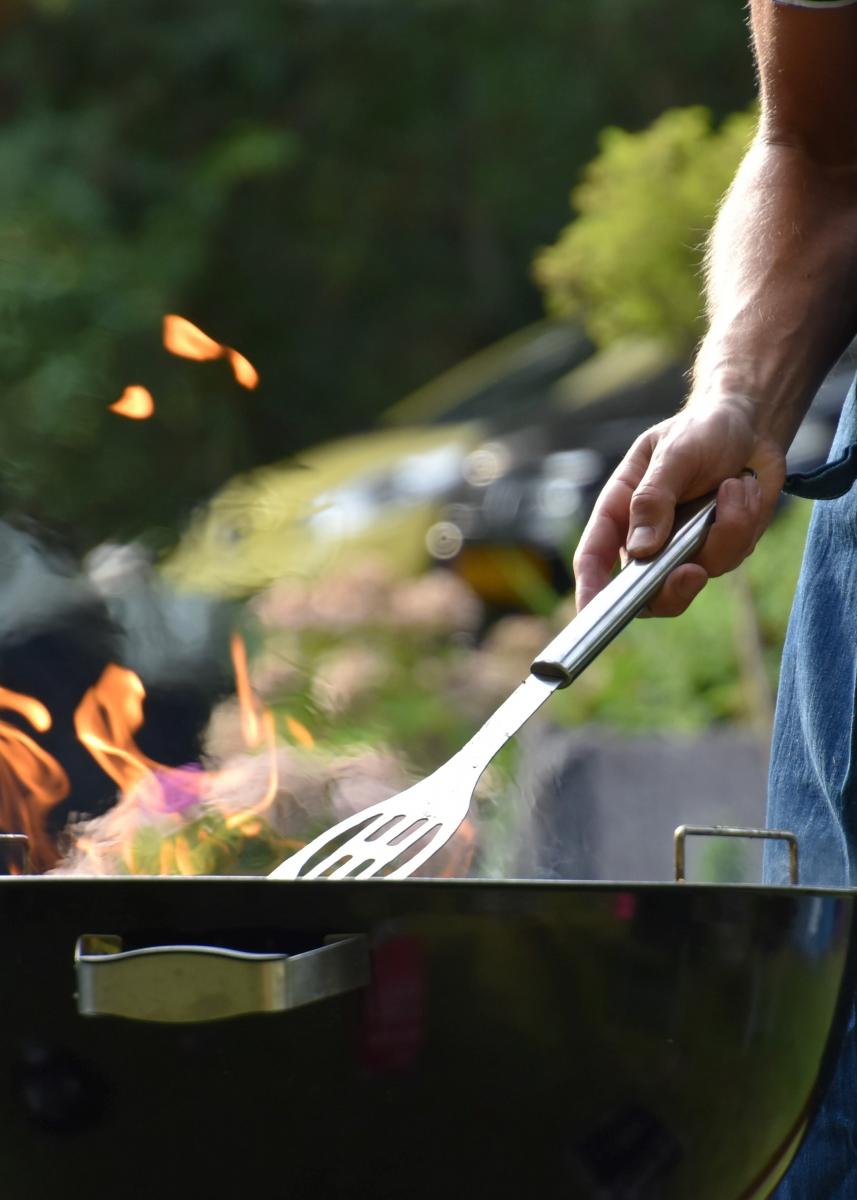 If a chicken-style main (pair with a sweet and spicy marinade from Encona Sauces– Korean Bulgogi Marinade), opt for:
For those of you partial to a hot dog, you are in luck! Some great options are:
Tasty Vegan BBQ Toppings

Whilst the vast array of Vegan Trademarked products makes barbeque meat-replacement shopping a walk in the park, it's important not to overlook the extras. Fresh, lightly toasted burger buns, buffalo tomatoes, caramelised onions and crisp, fresh lettuce complete the perfect vegan bbq burger.
A layer of melted cheese is a must-have accompaniment for any great burger, and there is a great variety of Vegan Trademarked options. Applewood Smoky Vegan Cheese Slices intensify the classic barbecue flavour. Violife Mature Cheddar slices, or their BBQ Slices are both excellent options and Vegan Mexicana Cheese Slices provide a spicy kick!
Get creative with condiments to add bold, exciting flavours to your burger. Follow Your Heart Veganaise is a staple, Sacla Vegan Chilli Pesto will provide a spicy Italian edge and pairs perfectly with a mature cheddar style cheese. A bottle of BBQ sauce is almost mandatory – the clue is in the title! Encona's Jamaican style Jerk BBQ sauce is full of flavour. Hot dog fans should look to Stokes for Mustard to pair with their vegan sausage.  
We hope you're excited about your next vegan barbeque! While you're planning your next one, don't forget to take a look at the rundown of our top picks for vegan sun care.
Enjoyed this blog? Share your stories or photos from your next barbeque with us and make sure to tag @vegantrademark on Instagram or Twitter to join in the conversation. You can also follow us on Pinterest to get inspired.

By Charis Collier, Brand Marketing Officer
The views expressed by our bloggers are not necessarily the views of The Vegan Society.