Join The Vegan Society. To change society
To stop animal suffering, to save our planet or to find a healthier way to live. Sign up from £2 a month to get helpful nutrition guidance, access over 100 discounts including 10% off at Holland & Barrett and 15% at The Body Shop and to make your voice heard.
Vegan or vegan curious? Everyone's welcome!
The Vegan Society isn't just for committed vegans. Join us for help to become vegan, or to find out why veganism is kind to animals, your health and our planet.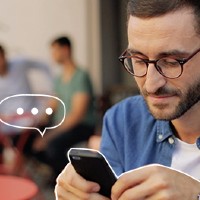 Nutritional guidance at your fingertips
With access to our member-exclusive Nutrition Hub .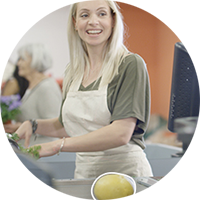 Save money with over 100 vegan discounts
Enjoy generous offers on food, cafes, restaurants, health stores, fitness, clothing, cosmetics, books, travel & services.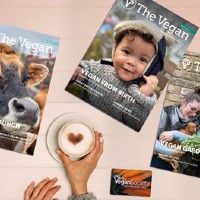 Get involved to make vegan voices heard
Keep your finger on the button with our monthly newsletter and The Vegan magazine four times a year, including news, features, interviews, activism & reviews.
Any questions? Happy to help!
We have a number of membership options designed to suit your preferences and budget.
All come with the option of being eco with digital member benefits, or paper-based.
Membership is our standard membership option with the choice to pay monthly from £2 or annually from £24.
Youth membership is only £12 for anyone under the age of 26 for 12 months. An affordable way to get to know us!
Additional membership can be included for just 75p a month, for those living at the same address of the primary membership, including families and friends. This can be added on to your membership during sign up.
Gift Membership can be purchased as a gift for someone that would enjoy being a member. Gifts can be customised for vegans and non-vegans, and we'll offer advice and support wherever they are on their vegan journey.
Life membership is a great option if you want to show your commitment and keep things simple. Life membership starts at £350 with discounts available for those aged 65 and over. Just choose this option when you go through your membership application.
We offer a £6 discount on annual memberships for those under 16, students in full-time education or for those with low income of less than £20,383.
Everyone who joins The Vegan Society receives the following:
Membership card
Access to over 100 third party discounts on food, cafes, fitness, clothing, cosmetics and much more! This includes 15% off at The Body Shop, 10% off at Holland & Barrett and 10% off our VEG 1 multi-vitamin
Our quarterly magazine, The Vegan, which combines journalism, interviews, recipes and more with exclusive insights into Vegan Society news
Direct access to our in-house vegan dietitians via the member-exclusive Nutrition Hub
Access to the exclusive Members' Area of our website
An opportunity to shape the future of The Vegan Society at the Annual General Meeting
Monthly Members' Newsletter with exclusive content, competitions and blogs
If you selected our paper-based membership option, then in addition to the above you will receive a welcome pack which includes:
The latest print edition of The Vegan magazine
Vegan recipe cards
Information leaflets
You can pay for your membership using a credit or debit card. If you live in the UK you can set up a Direct Debit.
Direct Debit
This is our most popular payment method, and it helps The Vegan Society keep administration costs down. Through the Direct Debit Guarantee, you are protected and have the right to cancel payments whenever you wish. You can choose to pay monthly or annually.
Credit or debit card
We use PayPal to take card payments. You will be directed to their website where you should select the option to pay by card. You do not need a PayPal login to do this. We accept all major cards and do not keep any card details on record.
We aim to dispatch membership cards and welcome packs within five working days. If you live outside the UK, please allow up to 15 working days. If you have not received your card or welcome pack outside these time periods, please email [email protected] or ring 0121 523 1730 and select option 5.